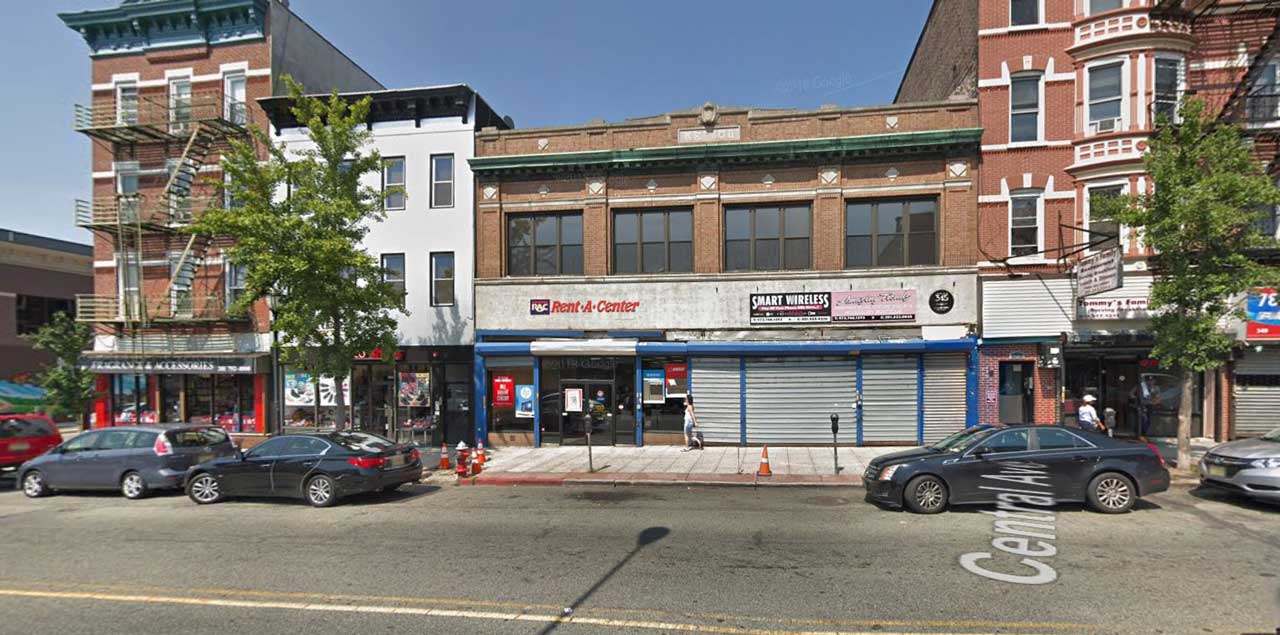 While The Heights neighborhood in Jersey City has certainly seen plenty of development proposals over the last few years, most of the planned projects have been for properties near Palisade Avenue, Summit Avenue, and John F. Kennedy Boulevard. Central Avenue, which serves as the main business district in the community, has seen multiple new businesses arriving recently but very few mixed-use or residential projects. However, a new proposal calls for constructing a new building with over two dozen apartments in the heart of this busy corridor.
A legal notice from December 8 shows that a five-story mixed-use development is in the works for 345 Central Avenue between Lincoln and Bowers Streets. The project calls for constructing a building that would include one commercial space on the ground floor with 27 residential units in the other parts of the structure.
The name of the project developer is not listed in the legal notice. It is also not clear how the proposed apartments would be priced.
Currently, the site contains a two-story commercial building that has been occupied in recent years by businesses such as a Rent-A-Center location, Smart Wireless, Amazing Trendz, and New Heights Art Supply. It is not exactly clear who currently owns the site. City tax records list the property owner as being affiliated with Marx, LLC and Manhattan-based Midwood Management while NJ Parcels data connects AIJ Central Avenue, LLC and the Tarter Krinsky & Drogin law firm with the tract.
The Jersey City Zoning Board of Adjustment is scheduled to hear this proposal during its meeting this Thursday, December 20 at 6:30 p.m., according to the notice. The unnamed developer is reportedly looking to obtain Preliminary and Final Site Plan approval in order to move forward with construction. Variances such as use, parking, and signage are being sought from the Zoning Board.
Note to readers: The dates that applications are scheduled to be heard by the Jersey City Zoning Board of Adjustment and other commissions are subject to change.