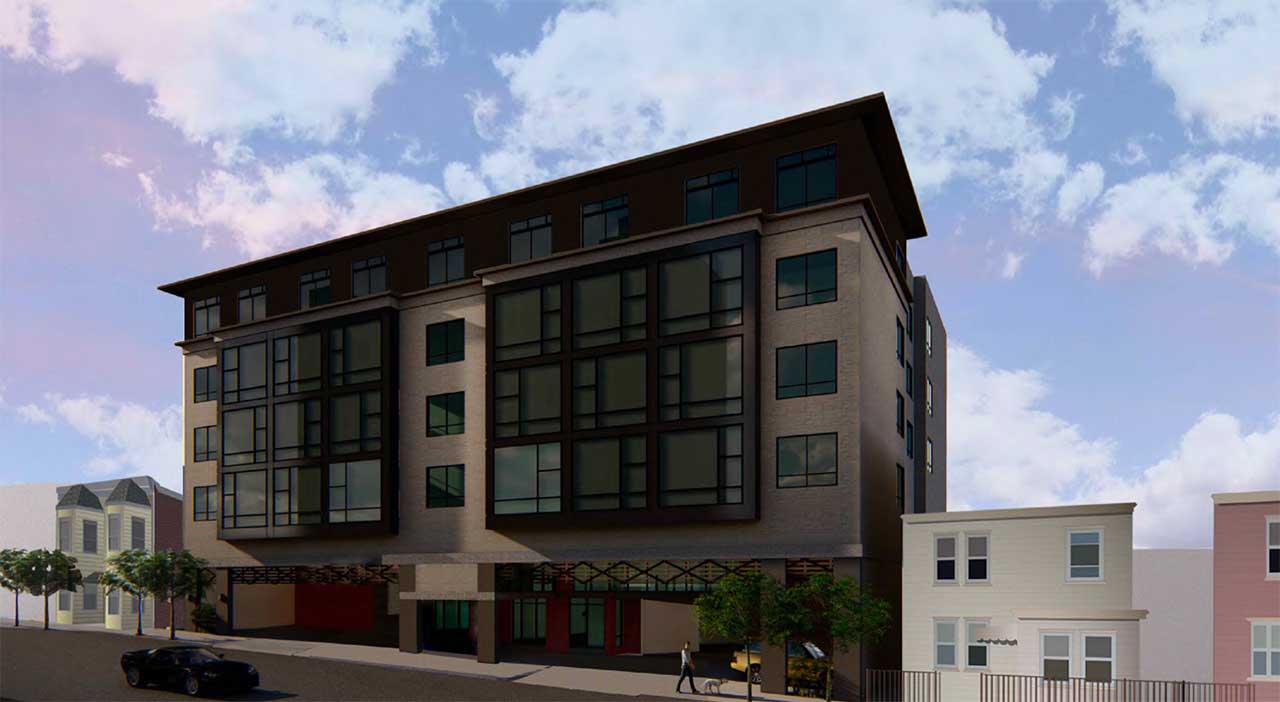 A neighborhood in Guttenberg could become home to plenty of additional residents should plans for a proposed development be approved.
During a virtual meeting that is scheduled to be held today, April 20, at 7:00 pm, the Guttenberg Joint Planning/Zoning Board is expected to hear testimony regarding 69th Guttenberg, LLC's vision for 129-133, 135, and 137 69th Street in the Hudson County town. Members of the public will be able to join the meeting by calling in or using Zoom.
The developer is planning a seven-story building with 58 residential units, according to the meeting agenda. More than 70 parking spaces are envisioned for the structure's basement, first floor, and second floor.
Albert Arencibia of CPA Architecture is listed as the project architect. Site plans from the company that were released by the municipal government show that 20 of the units would be studios, 20 would include one bedroom, 16 would contain two bedrooms, and two would be three-bedroom units. The seventh floor of the building could feature a gym, a lounge room, and a deck, according to the plans.
One document identifies Carlos Crespo of West New York as the applicant and owner.
The three properties in question are located between Broadway and Park Avenue. The existing homes on the premises would need to be demolished in order for this project to proceed.
Note to readers: The dates that matters are scheduled to be heard by the Guttenberg Joint Planning/Zoning Board are subject to change.
Related: