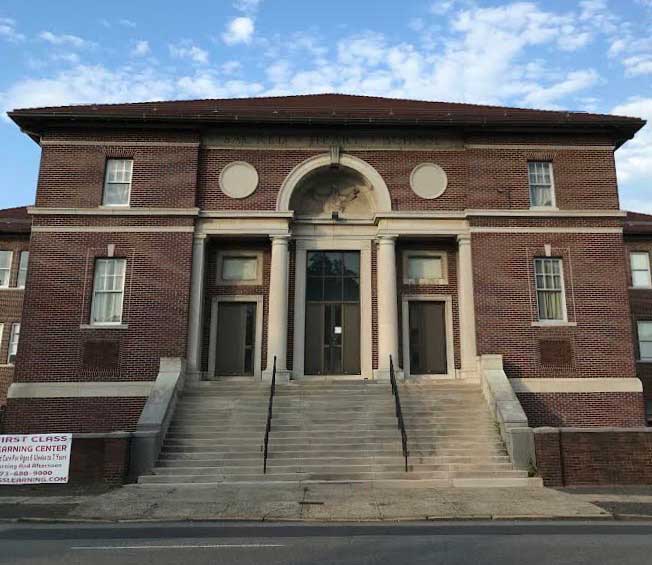 A proposed residential development in downtown Bloomfield could endanger two religious landmarks with deep roots in the local community. Sacred Heart School, built in 1924, and Nardiello Hall, one of the town's first schoolhouses, are both owned by the Archdiocese of Newark, which could lease the land to a developer who is proposing a 212-unit residential building.
Before the plan can move forward, the site, which was intended to be a commercial corridor in the township's redevelopment plan, must be rezoned. The town council voted unanimously last week on a resolution that lets the planning board investigate using that strip of Bloomfield Avenue for a purely residential building.
Bloomfield has gone through a major transformation in the past two decades, allowing the historic college town to capitalize on a walkable downtown district and a train station with express service to Midtown Manhattan. But much of that growth has come at the loss of old buildings, residents argue.
"I'm feeling lately like this town is changing in a way that's really negative," said Linda Santambroglio, who told the town council last week that her ancestors immigrated to Bloomfield more than a century ago. "We seem to be adding things and tearing things down that are part of our history — that don't need to be torn down."
The Sacred Heart congregation is a vestige of the early days of Bloomfield's history as a haven for Polish and Italian immigrants. Three buildings associated with the congregation — a 19th-century church, a convent, and a rectory — fall within the town's historic district. But the school and Nardiello Hall are outside the district's protection. Neither of the buildings has been recommended as historic sites to the local historic preservation commission, according to Councilman Rich Rockwell. 
"Our current administration has done more for historic preservation than any past administration has done," said Rockwell, a member of the commission, which is looking to designate nearly 30 more buildings as historic landmarks.
However, locals are wary of the repercussions of yet another massive development. In the past decade alone, Bloomfield's so-called renaissance has brought nearly a thousand new residences within walking distance of the train station. Last week, The Royal broke ground, which will bring 210 units to downtown. Before that came Avalon (210 units), The Green (140 units), Six Points (176 units), Glenwood Village (224 units), and 44 Park Avenue (40 units), as well as Bloomfield College's Franklin Street Residence Hall.
"Concerns around the rising school populations, the lack of parking in our town center, the loss of historic buildings, and traffic issues," said Brian Greco at last week's town council meeting, "all have changed rapidly with our expanding growth."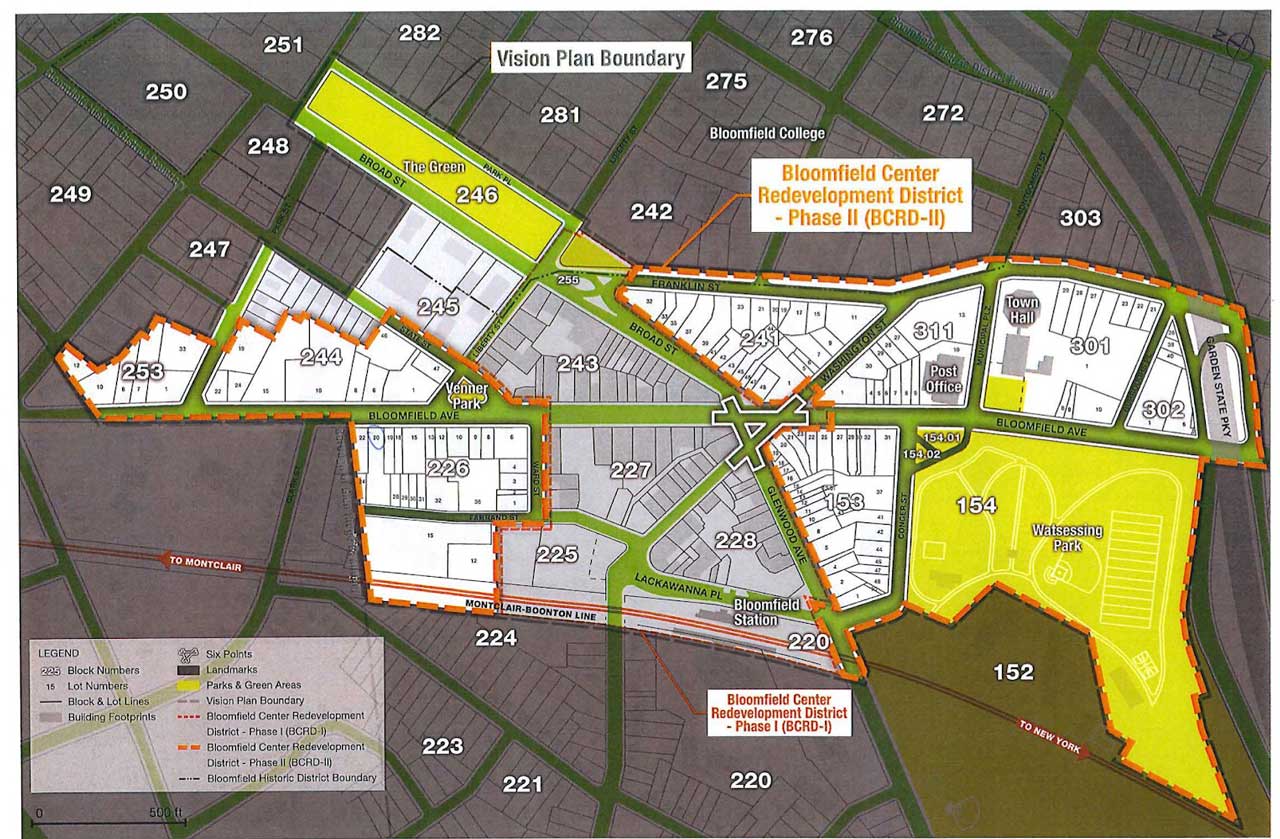 But Rockwell disagrees that the town is overcrowded, contending that the population — which still hasn't reached its historical high-water mark of the 1970s — is necessary to restore the Bloomfield center to the mid-century heyday when Woolworth's and Kresge's were shopping destinations. "The more people who live within walking distance of places to shop and public transportation," Rockwell said, "the more vibrant the area will be."
Before the redevelopment of Sacred Heart School can be greenlit, the planning board has to sign off on an amendment to the redevelopment plan, then the town council has to approve the amendment, said Michael Parlavecchio, township attorney. "This is Sacred Heart's property. This is what they want to do with the closed school," Parlavecchio said. "While I agree that it's a nice structure, and a historic structure, it's not the Township of Bloomfield telling them that they should be knocking this down."