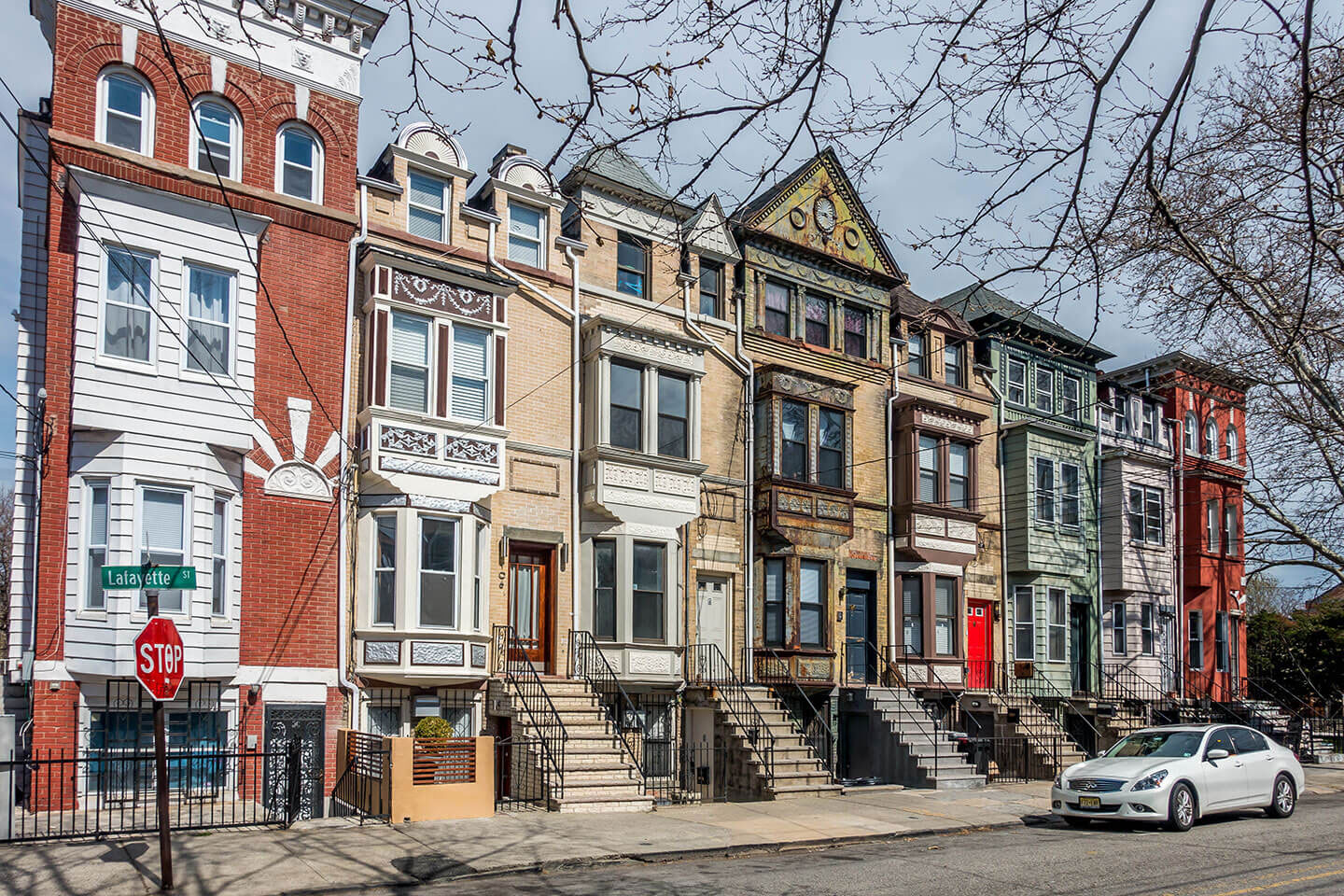 As Manhattan continues to push outward, any area that has an easy commute into the city is fast becoming developed. With less than a 40-minute door-to-door commute into the Financial District, Bergen-Lafayette is primed for a real estate boom.
One of the reasons for this is the housing stock here is gorgeous! Beautiful brownstones abound and some can be had for under $300K. For instance, 56 Park Street is currently listed for $249,000. Sure it needs some work, but it's a bargain compared to Brooklyn.
"Okay," you say, "but is the area appreciating at all? Will I recoup my investment?"
I present to you, the following…
Brett Sikora, a real estate agent at Keller Williams, sold me my house here at 374 Arlington Avenue. After seeing the area, he got very turned on to the market. He decided to purchase a house on gorgeous Astor Place for $170k. What happened next surprised even him.
"We closed on 92 Astor Place in January of 2015 for $170k. My original plan was to do a basic renovation with basic finishes. I was hoping to sell the finished property for around $300k. During renovations, we starting noticing a huge climb through the spring and decided to build to a much higher spec, which ended up doubling construction costs. We sold in November of 2015 for $449k to a nice couple from downtown Jersey City."
As if that weren't enough to entice you, it gets better. "The family decided that they needed more space, relisted it this May at $575k and had a contract within a week. The growth is extremely rapid and showing no signs of stopping." Just to make that clear, they got a $126,000 profit, with no renovations, in just 6 months!
Let's say you were reading the Jersey Journal and came across this story, 3 people, numerous pets removed from feces-infested Jersey City home: officials.  You would probably think to yourself, "I guess they'll have to tear that house down, no one will ever buy that!" Well, you would be wrong. This happened in June of 2013. The property at 218 Arlington Avenue was purchased in March of 2015 for $75,000. After doing (a LOT) of freshening up and renovations, it was listed one year later at $359,000, a whopping 379% increase! When the contract fell through, it was relisted two months later for $449,000, with little else done to it and is currently under contract. Again, that is $90,000 or 25% increase in just two months.
One of the reasons for the prices being paid is a lack of inventory. Many of the owners are longtime Bergen-Lafayette residents and are comfortable in their digs, with no desire to sell. So the properties that do get put up invariably get into a bidding war.
822 Grand Street, across from historic Arlington Park, recently sold for $675,000, $26,000 over the asking price of $649k. It was purchased less than two years ago for $112,000. After renovating it (gorgeously, I might add), the appreciation rate was an unbelievable 602%!
Even the New York Times knows what up and in a recent article mentioned the Bergen-Lafayette area is an emerging market where single family home prices increased 33% from 2014-2015.
What's your take on the Bergen-Lafayette market? Sound off in the comments.
**All financial information provided by Zillow and Trulia.**