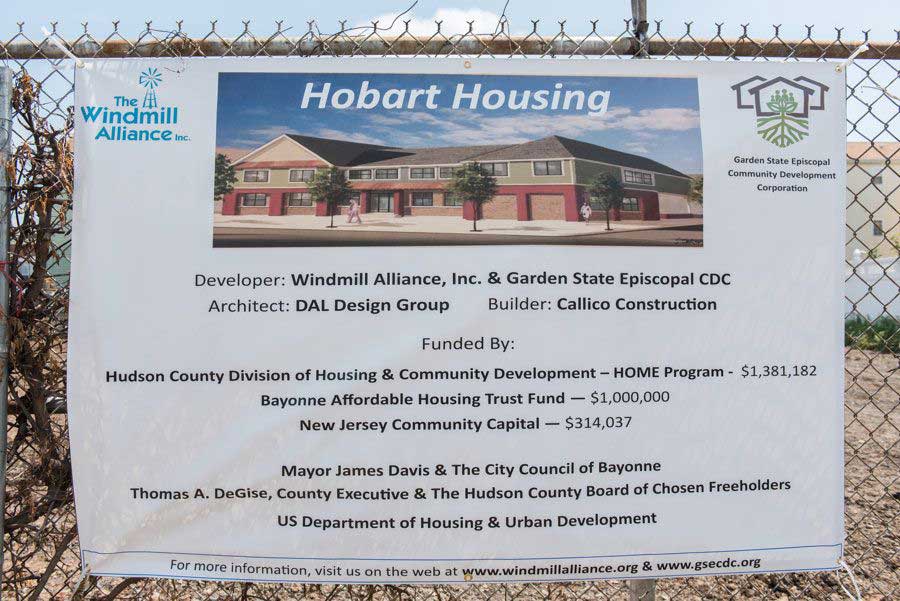 Bayonne city officials gathered to celebrate both breaking ground on a new residential development and its groundbreaking concept. 180-186 Hobart Avenue in the First Ward will be home exclusively to Bayonne's low to moderate income as well as developmentally disabled residents.
Mayor Jimmy Davis said at the ceremony, "My goal when I first came in [to office] was that we were not going to forget anyone. You can't just develop a city and bring in new people, you have to take care of the people that are here. I want everybody to stay here and come together as one community as we were years ago."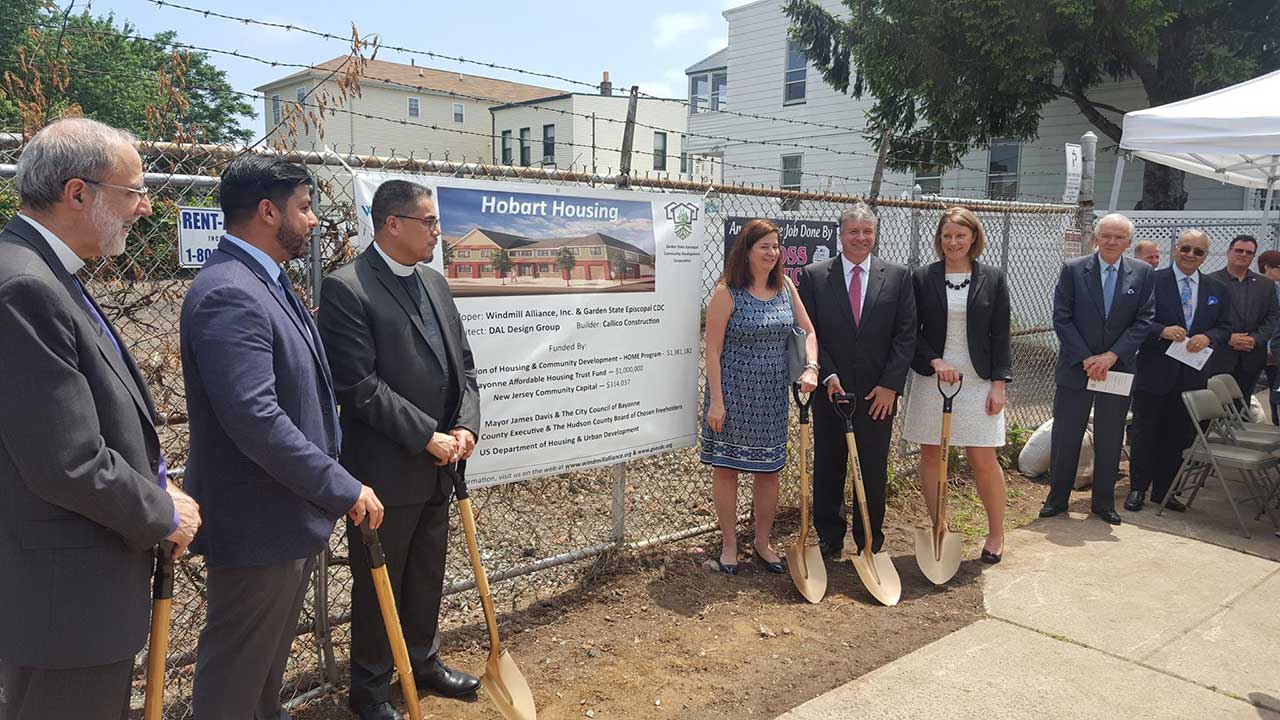 The non-profit organization Windmill Alliance is leading the project and has been serving special needs in Hudson County for 31 years. Garden State Episcopal Community Development Corporation (GSECDC), another non-profit organization based in Jersey City, was secured by Windmill Alliance as the lead developer and has developed hundreds of affordable housing units in Hudson County for 25 years.
John Restrepo, Director of Housing and Community Development for GSECDC elaborated saying, "The philosophy behind this [development] is that no one should pay more than 30 percent of their income on housing. You should have money to do other things with your life."
The two-story building will bring eight units to market, two of which will be reserved for the developmentally disabled, hosting two people per apartment, and overseen by the New Jersey Division of Developmental Disabilities. The low to moderate income bracket for the remaining six units will be between $36,000 to $48,000 and applicants within that range can expect to apply in approximately six months. The building should be completed one year from now.
Bayonne is in the midst of a building boom but remains committed to both ends of the spectrum of wealth. The project was funded by a number of city, state, and federal entities, totaling more than $2.5 million. "Change is going to bring more people into this neighborhood–people that need affordable housing. We were all low to moderate income at one time, and shouldn't forget where we came from," said First Ward Councilman Tommy Cotter.