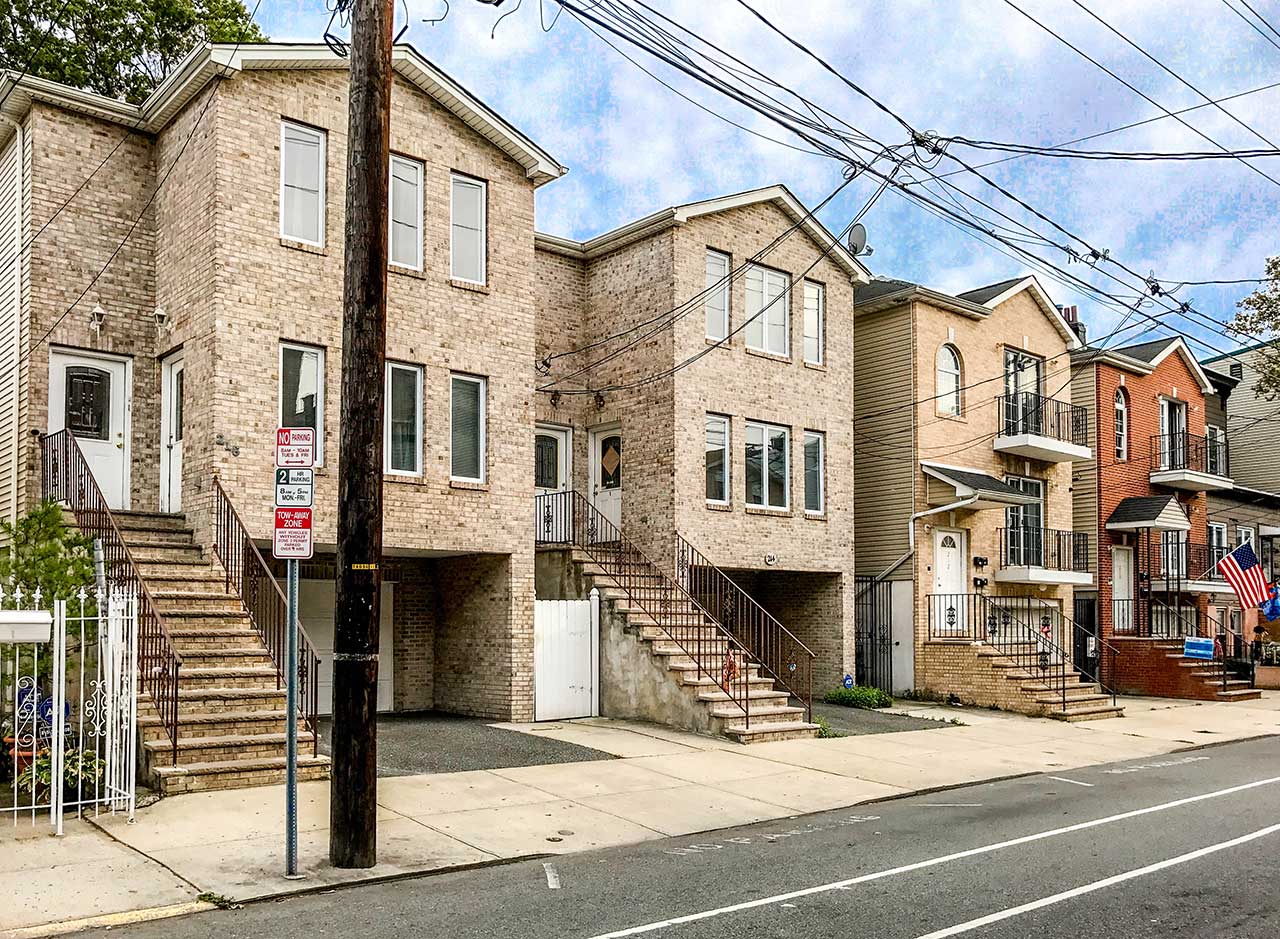 Throughout history, there have been many housing typologies that have come and gone. Some are praised and obsessed over, like the Hoboken brownstone, and others seem questionable to homeowners and architects alike, like the "Bayonne Box."
Local residents made their voices heard earlier this year when we asked our Instagram followers their opinions on these buildings. Their feelings were on the negative side: "This type of horrible architecture actually lowers property values in the long term", "A blight on our community", "I would choose a brownstone over a box, at least it would have character, and "Not a fan. And they're popping up everywhere!". While this box style doesn't exist exclusively in Hudson County (for instance, places like Boston call them "Triple Decker's"), it seems that New Jersey feels the most passionate about spearheading a movement to prohibit them from future development.
Let's rewind to the 1990s, when the post-World War II housing boom was still in effect. During that time, these houses were indeed a practical approach. Public transit didn't yet provide access to Bayonne – the Hudson-Bergen Light Rail wouldn't be built until the early 2000's – making it necessary for cars to travel to and from what had yet to become a well-connected urban setting.
At the time of construction, they were very marketable homes: Baby Boomers wanted to buy houses and wanted to own cars, so they quickly took to this affordable and efficient housing style that accommodated the desire to have cars by setting the homes back from the street to allow for a small private driveway. Bayonne Boxes were also cheap and easy to build and often contained multiple units, meaning homeowners were able to live extended family members or rent out unused units.
Fast forward to 2017. Bayonne is now considered an urban area, but its dated architecture leaves it in a precarious place – making it difficult to move forward (from an urbanism point of view especially) with the way its architecture shapes its current built environment. Aspects of Bayonne Boxes that were appreciated in the '90s don't hold the same appeal now. Because they don't maximize on space the way vertical buildings do, these housing styles have limited future potential density for Bayonne and elsewhere in Hudson County and NJ. They also limit these areas to vehicular travel, which results in traffic and less pedestrian-friendly streetscapes. This then contradicts one of the main advantages of an urban environment — walkability and public transit.
An interesting term, coined by Daniel Parolek, accurately characterizes this type of housing: the "Missing Middle." America's "Missing Middle" is the midscale, traditional urban housing typologies that used to be what American cities were comprised of – duplexes, triplexes, flats, for instance. Parolek's firm, Opticos, defines his term as "a range of multi-unit or clustered housing types compatible in scale with single-family homes that help meet the growing demand for walkable urban living." Sounds familiar, right? (Hint: the Bayonne Box.)
Despite overwhelming opposition to the Box – architects, city officials, and NJ Senator Cory Booker have all publically criticized this housing style – the future of the Box remains uncertain. The opposition has been so vocal, in fact, that in 2008, Bayonne received a grant of $25,000 from the National Endowment for the Arts to research variations to the Box.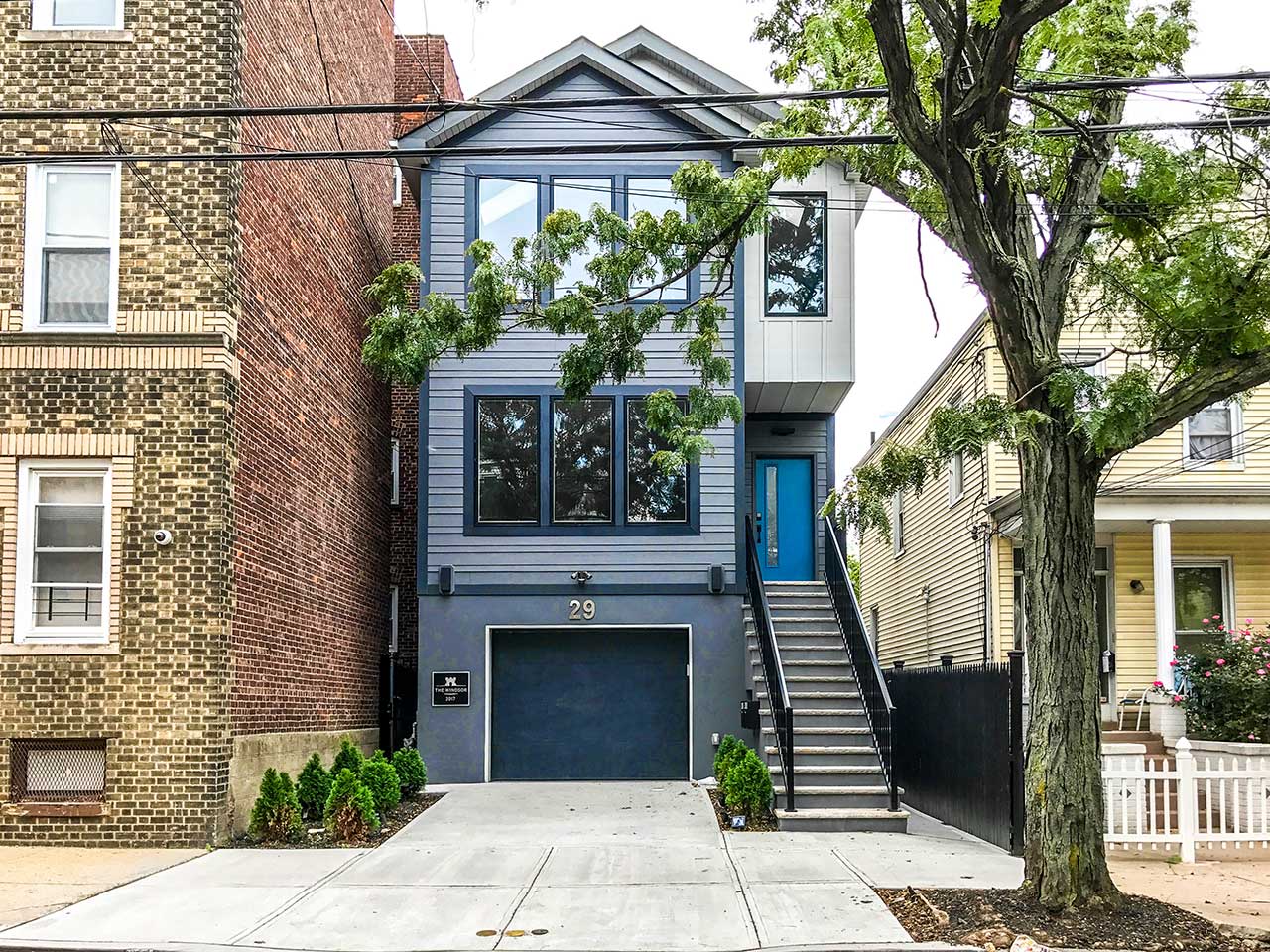 Surprisingly, research findings actually highlighted benefits of the Box that its inhabitants have appreciated for decades. The main benefit being that inexpensive and easy construction makes these houses very affordable. Affordability is an essential point because the main community for whom they provide housing is the immigrant community, a community that is notorious for working tirelessly to establish themselves in a place that is foreign to them. The multi-unit aspect allows them to occupy one structure with their extended family members – something that rings very important to immigrants.
Architecture studios, like Interface Studio Architects (ISA) based in Philadelphia, are working to provide innovative alternatives to affordable housing. They work primarily in cities where this housing typology, cities that have their own version of "the Box" or the "Missing Middle," like Philly, Boston, and Chicago. Their work highlights the fact that affordable housing doesn't have to be an eyesore – it can be efficient AND aesthetically pleasing. Modern technologies are often integrated into their buildings as well.
While it seems ISA should be applicable anywhere, the group believes it's their location that provides them with the opportunity for success. The cities they work in aren't places where people are looking for urban high-rise living or suburban-style single-family homes, they're looking for, well, the middle. But unfortunately, the reality is that "architects touch only a fraction of new housing projects, of course, the end of the market. Builders and contractors are creating their own missing-middle housing…" Hiring architects for design, unfortunately, remains a luxury. Builders and contractors are entirely capable of constructing a building without an architects help, but the aesthetic leaves something to be desired.
While many people can see the negative, and anyone can be a critic, the question ultimately remains: can the Bayonne Boxes maintain their identifying features while having a more appealing aesthetic?
What's your take on the 'Bayonne Box'? Sound off in the comments!