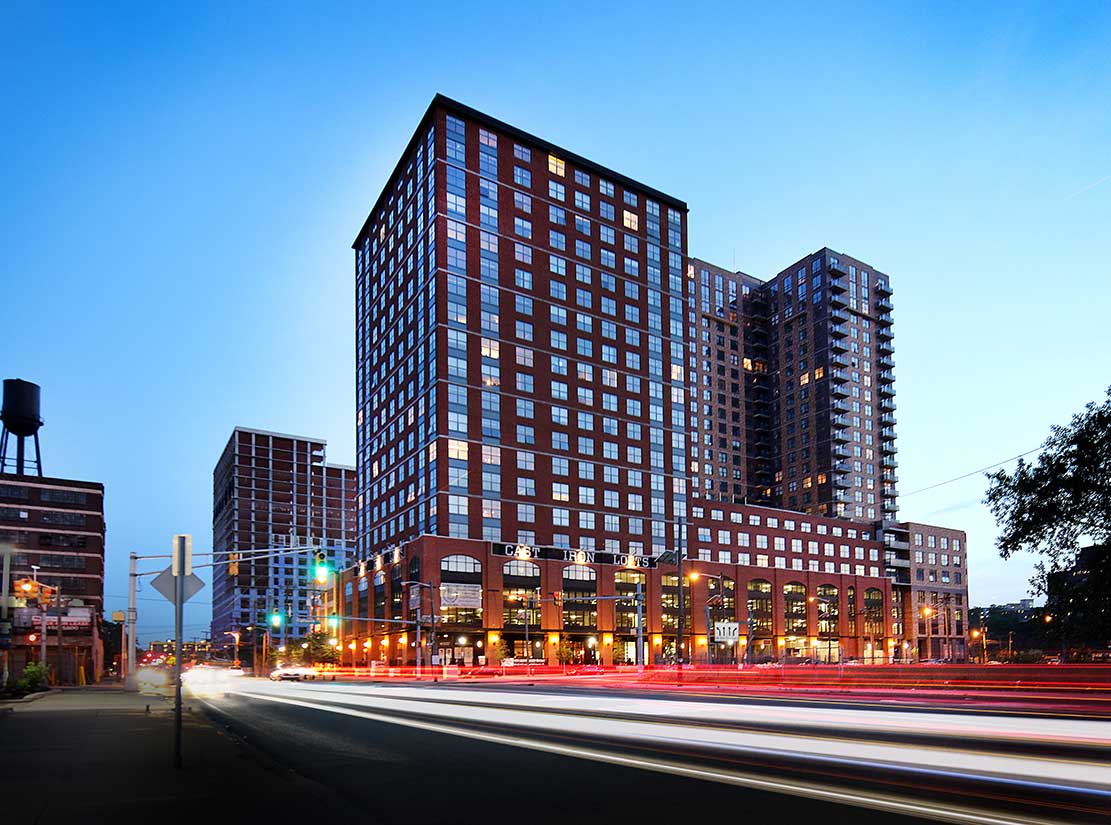 Jersey City's Art House Productions (AHP) has found a new home! Their Journal Square digs, the old Verizon building at 136 Magnolia Avenue, have been scheduled for demolition to make room for one of the two additional residential towers that are part of the Journal Squared development, but this September AHP will be the first tenant to move into the ground floor at Cast Iron Lofts at 300 Coles Street.
Started as a response to the terrorist attacks of September 11th, 2001, the Art House's first event was an organized artistic outlet for the devastated community. Their original home was near Hamilton Park and since then, Art House Productions has grown into a proper non-profit organization, a local leader in the visual and performing arts, and the group behind many of Jersey City's best events like JC Fridays, Snow Ball, and Open Mic.
AHP's new space will be 5,500 square feet and have a 99 seat flex black box theater, a gallery, rehearsal space for rent, and staff offices. The 2017-2018 Season promises performances and programming both new and ongoing with two main stage plays, a comedy festival, the INKubator program for aspiring artists, adult classes, and youth theater education to name a few.
The first chance to support Art House will be at their August 9th fundraiser, Cocktails Under The Stars–a midsummer party celebrating the upcoming season with an open bar, music, hors d'oeuvres, and sweeping city views on Charles & Co.'s rooftop. Also, shop on Amazon through Art House Productions' website and Amazon will donate to AHP.
Journal Square will certainly miss Art House, but they haven't moved far. "We are excited to be in downtown Jersey City in a district that is on the rise," said Meredith Burns, the Executive Director of Art House Productions. The Hoboken and Grove Street PATH stations are nearby and parking around Cast Iron Lofts is easy. Check their schedule for upcoming events!