For two decades, white-tailed deer have been in the crosshairs of Essex County hunters, who blame them for car accidents, Lyme disease, and the destruction of the woods.
This year, the pandemic effort has halted the winter cull, buying time for animal-rights activists to push for new ways to protect this indigenous species and the forest.
"The misnamed deer management program is not backed by science," said Sally Malanga, board member of Our Green West Orange. "It scapegoats a native species that belongs in its native habitat and is a gift to the hunting lobby."
The conventional wisdom is that, since hunters rid the forests of predators like panthers and wolves, deer populations have been unchecked by nature.
White-tails, which prefer forest edges, naturally became our neighbors in the suburbs. They are territorial and travel in small generational pods, so the fawn that one day appears in your backyard to sip from your birdbath, will likely grow up before your eyes.
"We respect the emotions people have about this issue," said Dennis Percher, chairman of the South Mountain Conservancy, which manages the 2,000-acre reservation. "But the people who are proposing a ban on the program don't understand the ecology that's involved. The only way to create a balanced ecosystem is by reducing the population of deer."
Percher's school of thought holds that an overabundance of deer — whose population doubles every three years, he said — gobbles up native plant species, leaving little for other creatures. At a certain tipping point, this can deplete biodiversity and let invasive species thrive. A study authored by Jay Kelly, professor at Raritan Valley Community College, who manages the deer census at South Mountain Reservation, supports this theory.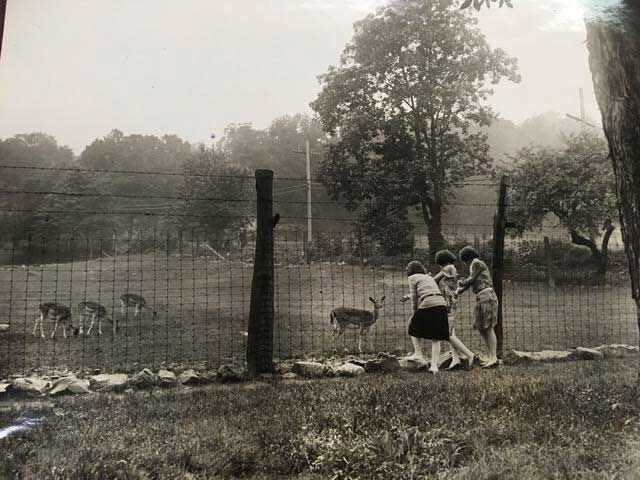 There is, however, countervailing research, including a seminal book published by Smithsonian that concludes deer have only a limited effect on biodiversity. So, who should we believe?
Susan Russell, wildlife policy director at the Animal Protection League of New Jersey, believes that the science around deer, so often underwritten by the game management industry, has suffered from confirmation bias.
"I have never seen an animal as persecuted as the deer," said Russell, who recently published a white paper discrediting the connection between Lyme disease and deer.
In her eyes, the truth about hunting — that it doesn't solve ecological problems, but causes them — is obvious by the need to do it each year, which wasn't the original agreement.
Annual culls, Russell said, lead to reproductive compensation, which means deer populations bounce back after a hunt because there is less competition for food, and therefore higher fertility. It turns out that this never-ending cycle is ideal for the hunting industry. 
"They need an annual supply to kill — and sell guns," she said. "Go to Cabela's and look at the sheer volume of arrows, scopes and trail cams. This is a huge business."
Deer-hunter licenses have long been declining in the Northeast, according to Outdoor Life. That's good and bad for animal-rights activists. While their message clearly has a growing audience, the bad news for them is that the hunting industry is trying to reach a new generation of sportsmen by opening up more spaces to hunting and making the rules more lax with bills like S3242, which currently sits in limbo in the state legislature.
By some standards, New Jersey's laws are already lenient enough. For instance, bowhunters can loose an arrow at a deer without informing anyone, as long as they are 150 feet away from a home.
Hunting season, meanwhile, can be a traumatic event in the suburbs. Shilpa Mankikar, a West Orange resident, said she once saw an orphan doe crying on the side of Walker Road during open season, which some locals call the South Orange Slaughter.
Still, Percher argues that hunters are unfairly maligned for performing a civic duty.
"Hunters sit up there for hours," Percher said. "This is not fun for them, but they're doing it because they recognize it's necessary for the reservation."
In the end, both sides should agree that before we can have a truly science-based policy, we first need a consensus on the science.
Percher insists non-lethal methods could never work in a park as large and borderless as South Mountain Reservation. Perhaps he's right. But science demands that theories be tested. If non-lethal techniques prove successful in places like Cincinnati and Staten Island, then municipalities in New Jersey should be allowed to test them without the Division of Fish & Wildlife stepping in to deny them permits, which is what happened in the case of Saddle River and Princeton.
After all, when a dart has more regulations than a razor-tipped arrow, Russell quips, maybe it's time to rethink our policies.