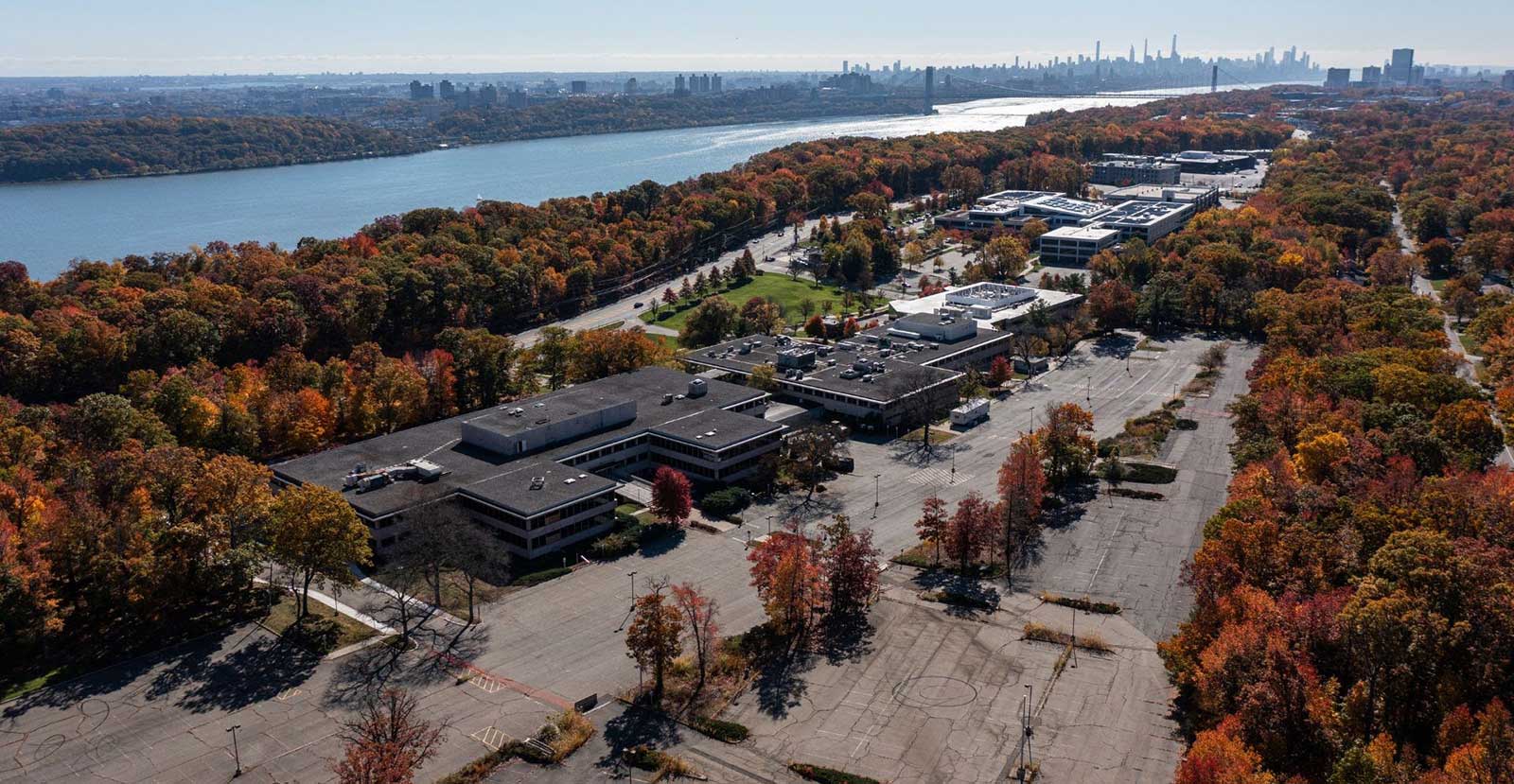 The first steps have been taken to replace a sprawling Englewood Cliffs office complex just off the palisades cliffs with a new high-end residential development that could drastically change the landscape along Sylvan Avenue.
Late last month, Garden Communities began work clearing about 20 acres of land at 800 Sylvan Avenue. The company plans to introduce a "highly amenitized, luxury multifamily community" within the next few months, which they say will mark the first new multifamily development in more than four decades in Englewood Cliffs.
"Bergen County is New Jersey's most heavily populated county – a region known for its high quality of life, well-educated labor pool and robust healthcare systems," said Garden Communities Principal Brett Tanzman. "Within that context, 800 Sylvan Avenue sits directly across from New York City – less than five miles from the George Washington Bridge. It is truly a special property and one we look forward to bringing to its best and highest use."
Garden Communities purchased the parcel in 2021, which for decades housed office and research and development operations for consumer products giant Unilever. The company still occupies office space down the road at 700 Sylvan Avenue, but Garden Communities has decidedly different plans for their former space.
The community envisioned at 800 Sylvan Avenue will feature a mix of studio, one- and two-bedroom apartments within a contemporary mid-rise, according to Garden Communities. Three-bedroom townhomes will also be featured at the complex, which will include both indoor and outdoor recreational areas, amenities, and a host of conveniences.
Renderings or plans of the complex have not been released despite the move forward on the demolition front, and Garden Communities has not indicated an exact timeline as to when additional details could emerge regarding the project.