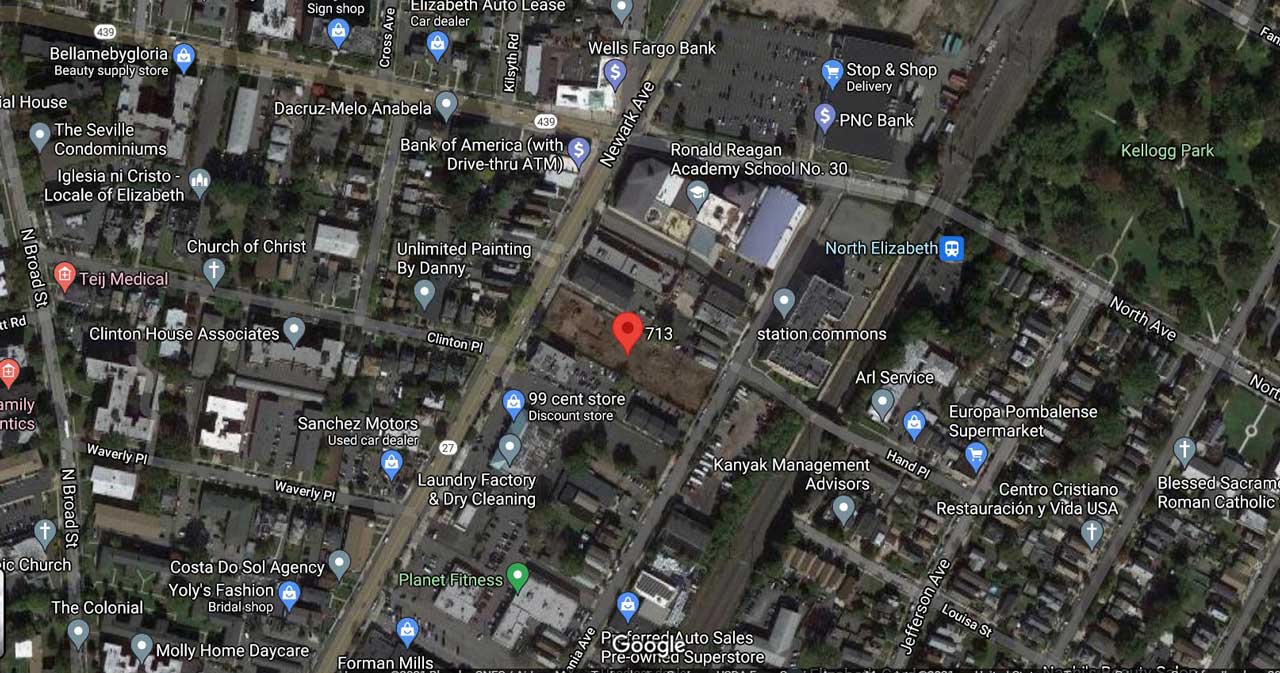 A property in Elizabeth where a historic house stood until last year is where a developer is seeking to construct a new multi-family building.
The Grand at Penn Urban Renewal, LLC has plans for a five-story development with 80 residential units and 133 parking spaces at 705-713 Newark Avenue/Route 27 near North Avenue, according to a public notice. The company is reportedly looking to receive variances from the Elizabeth Zoning Board of Adjustment during a virtual meeting on Thursday, June 10, at 7:30 p.m.
New Jersey Transit's North Elizabeth train station, which receives limited service, is within close walking distance of 705-713 Newark Avenue. There is also a Stop & Shop supermarket in the neighborhood.
The Grand at Penn, LLC acquired the lot in 2019 for $2.1 million from the Central Baptist Church of Elizabeth, according to sales records.
The tract stretches back to Pennsylvania Avenue and was previously home to the Whyman House. Back in 2016, Preservation New Jersey listed the house as "endangered," writing that it was built between 1860 and 1871 and was "a rare surviving example of the suburban villa properties that were prevalent in Elizabeth during the second half of the nineteenth century."
TAPinto Elizabeth reported at the time that the home was listed on the National Register of Historic Places, but had become "dilapidated." The structure was torn down in 2020, according to the Save the Whyman House group.
Note to readers: The dates that applications are scheduled to be heard by the Elizabeth Zoning Board of Adjustment and other commissions are subject to change.