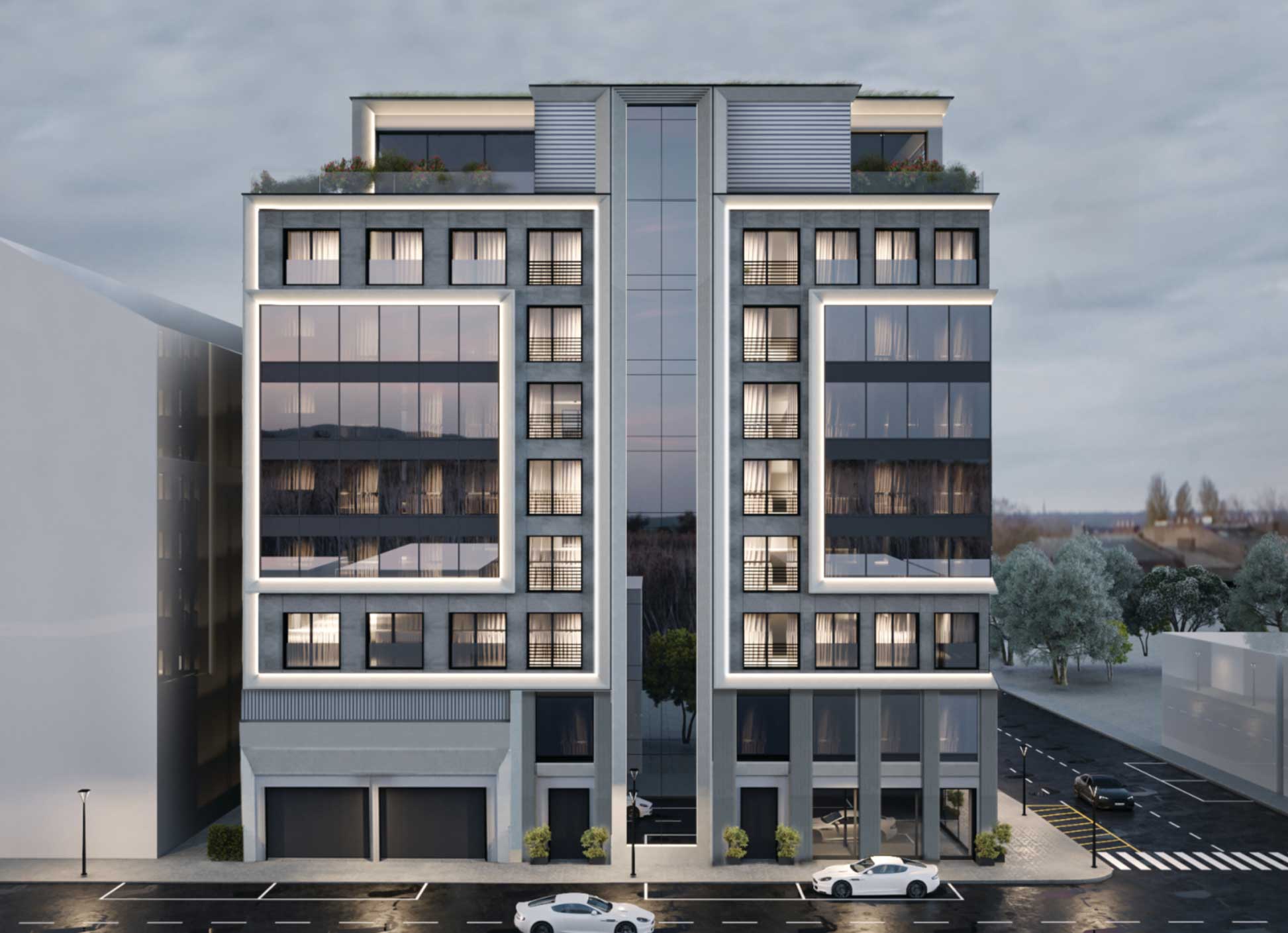 A modest West New York home and several garages are slated to be replaced with a mixed-use building that will add a two-floor restaurant space to the landscape just off one of West New York's main thoroughfares.
During their February 16 meeting, West New York's zoning board approved a plan to revamp 6018 Buchanan Place. The plots, just about a block from Park Avenue, will be completely cleared to make way for the plan, which was drawn up by Union City-based Pereiras Architects Ubiquitous.
The applicant for the plans, an entity called ATAG 6018-20 LLC, is registered out of an apartment down the street. The approved development sports a decidedly modern look and is slated to top out at just over 101 feet.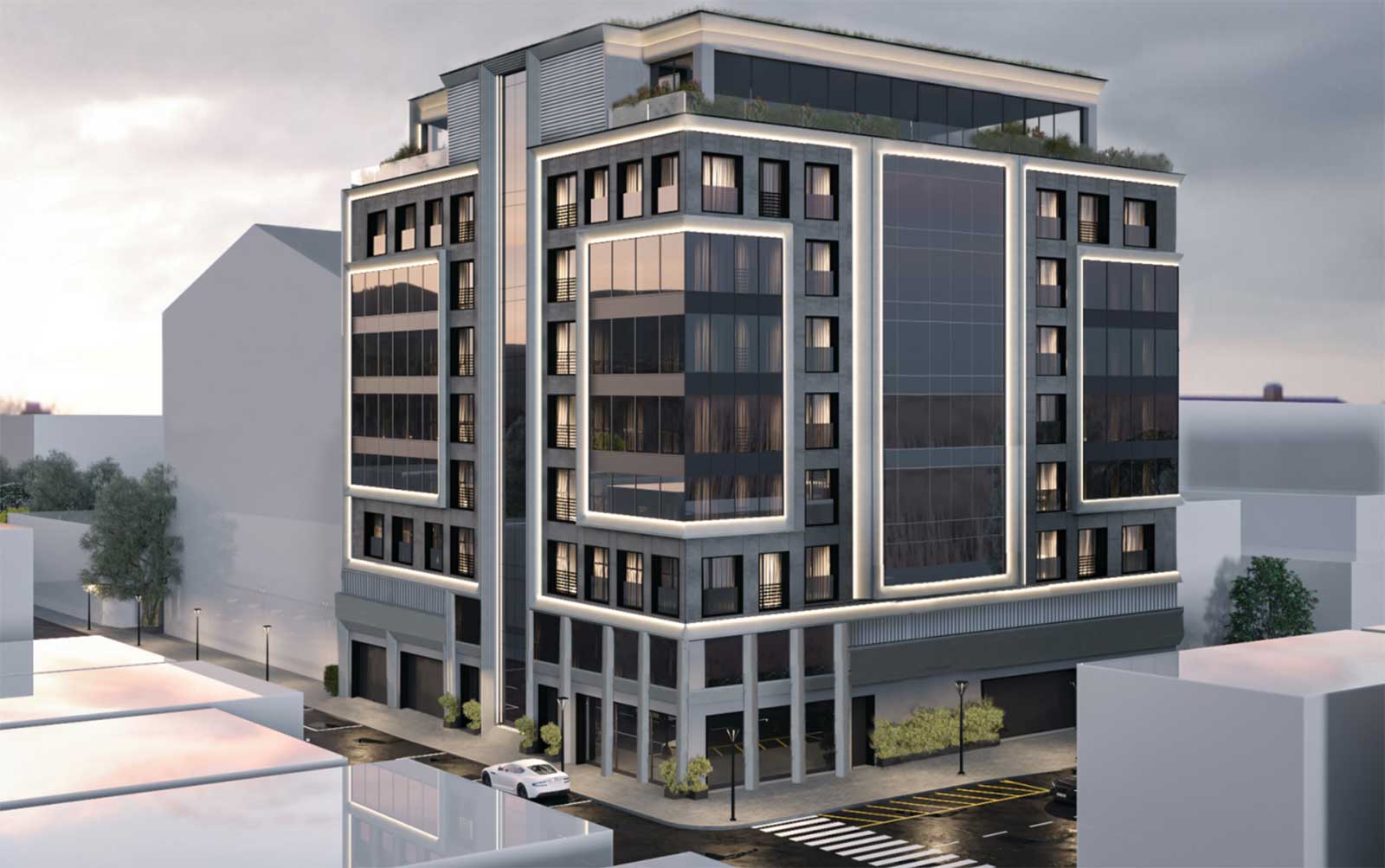 50 residential units are included in the plans, breaking down as 24 one-bedrooms, 24 two-bedroom units, and two penthouses sporting three and four bedrooms on the ninth floor. The top-floor residences are both slated to feature private outdoor space and boast floor-to-ceiling windows.
A unique feature of the development involves a two-story commercial space on the street level and second floor, which is listed as a "bistro cafe" in zoning drawings. The spot features a ground floor restaurant with seating called for on the second story.
77 total parking spaces inside the basement, first, and second floors of the property are included within 52 bays, with the development slated to utilize a vehicle stacking system to optimize space. The exterior of the development will feature traditional brick with metal accents, with a glass curtain wall and prefab panels on the windows.
The development at 6018 Buchanan Place was granted variances by the zoning board related to the project's minimum front and side yards, the maximum lot and building coverage, parking, and density. A groundbreaking date for the project has not been announced.