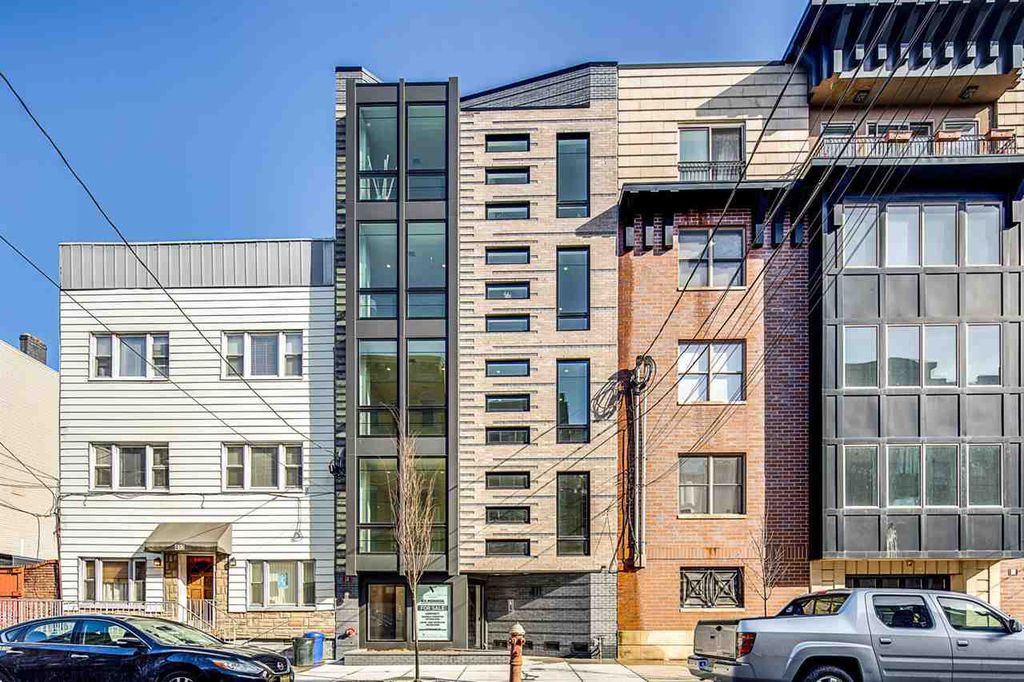 To say that space is at a premium in Hoboken would be an understatement. That's why this stylish, modern duplex at 411 Monroe, Residence #2 is so noteworthy. Measuring at a generous 3,018 square feet, this luxury condominium home represents one of the best values in town — on a price-per-square-foot basis — in one of the most appealing neighborhoods in town.
Buyers looking for a large space have only a few options to choose from. With only eight condos over 3,000 sq.ft. currently on the market in Hoboken and an average price per square foot of $711, this home at 411 Monroe offers buyers significant value at just $638/sq.ft.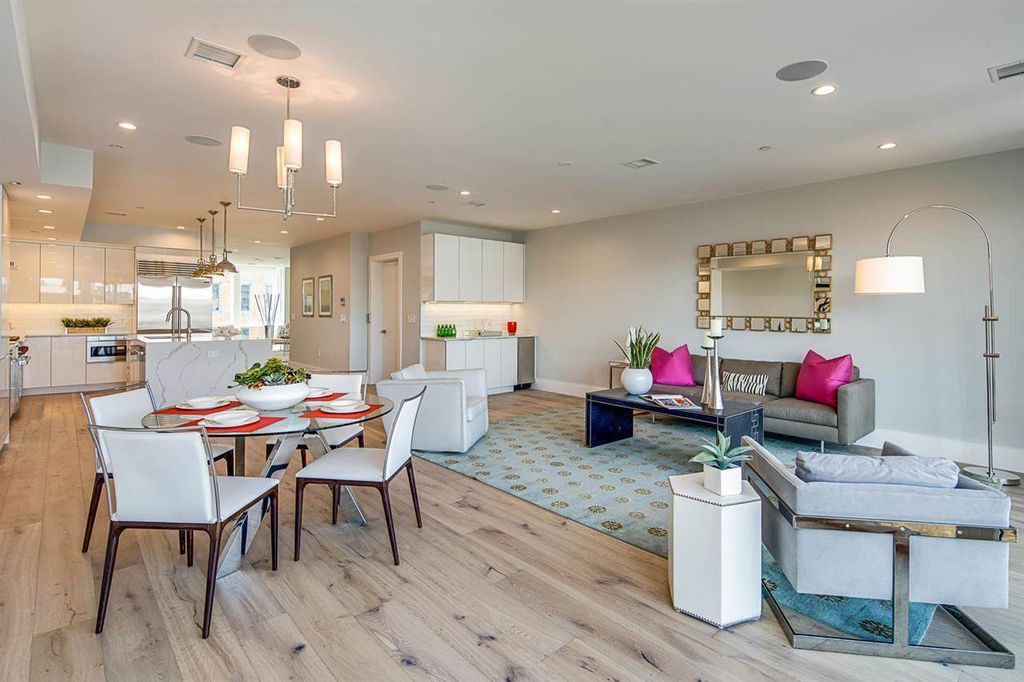 The stylish living space is spread across four bedrooms on the building's fourth and fifth floors. You can take the private elevator all the way up from the ground level to the rooftop, where a 500-square-foot private deck reveals views of the New York City skyline, making this a perfect spot for grill-driven get-togethers.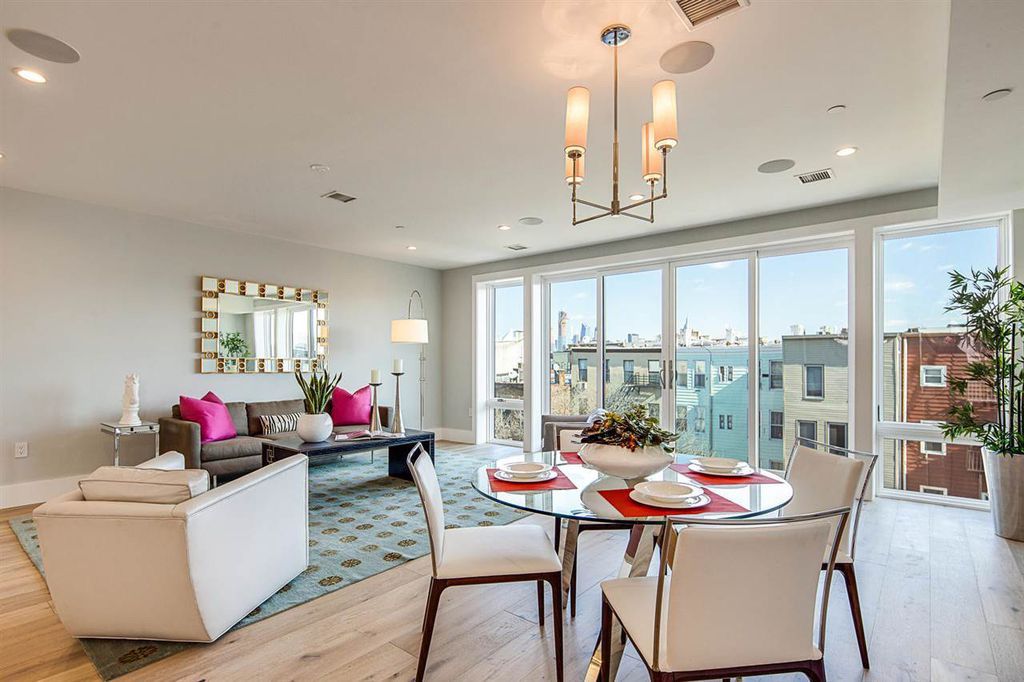 The upper level of the home includes a luxury kitchen with appliances by Sub-Zero, Wolfe, and Meile and a massive island. The expansive kitchen is anchored by a spacious living/dining area equipped with a built-in bar and Juliet balcony, a sunlit family room, guest bedroom, and full bath. Throughout the home, you'll find attractive wide-plank wood flooring.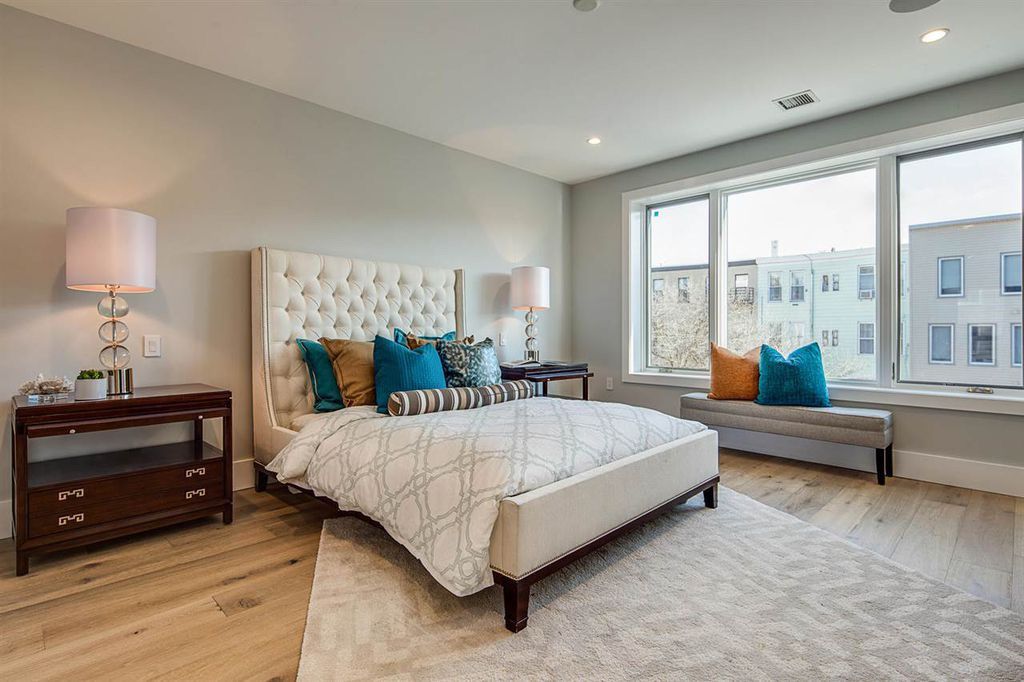 Down a level, the master suite includes one absolutely enormous walk-in closet plus a second, merely oversized walk-in. The master bath includes a dual vanity, soaking tub, and separate shower. This floor also includes two more bedrooms, a second full bath, and spacious laundry room. On the ground level, there's an extra 500 square feet of storage space.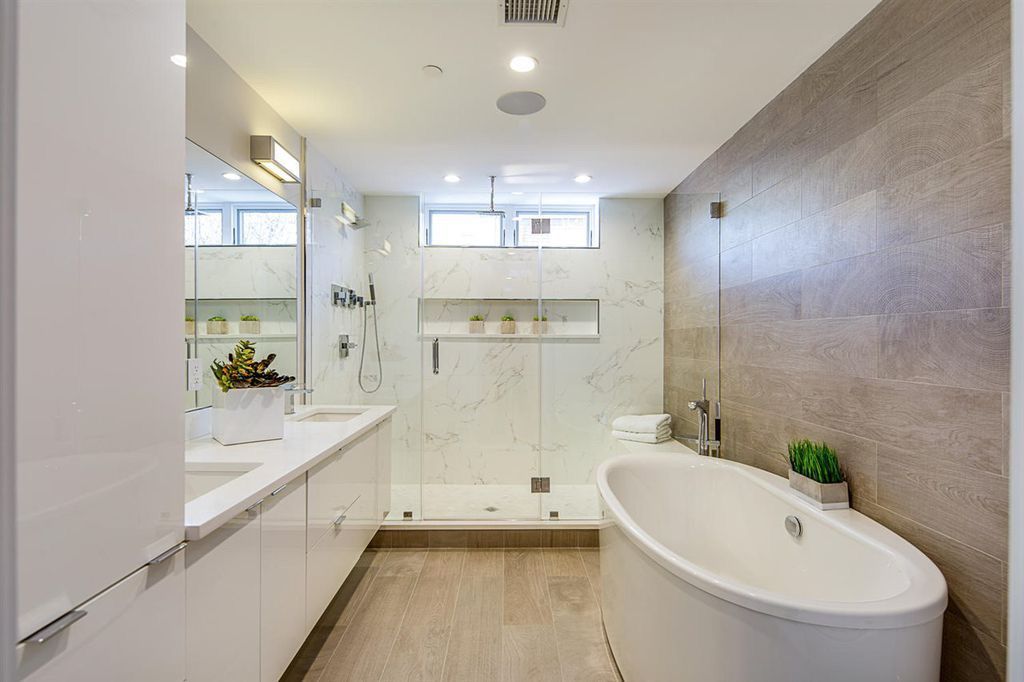 411 Monroe sits in Hoboken's booming west side, an area slated to soon become one of the city's most livable neighborhoods. New developments are currently underway that will bring new residences as well as commercial and retail space.
Dining options are already plentiful in this part of town, whose parks and schools make it a truly desirable place to live. Choose from casual burgers and beers at Zack's, upscale American fare with a side of history at Amanda's, or electric Latin flavors at The Cuban. For watering holes, Moran's Pub and Northern Soul are some nearby favorites.
The location also offers easy access to the Light Rail, connecting directly to PATH trains and ferries.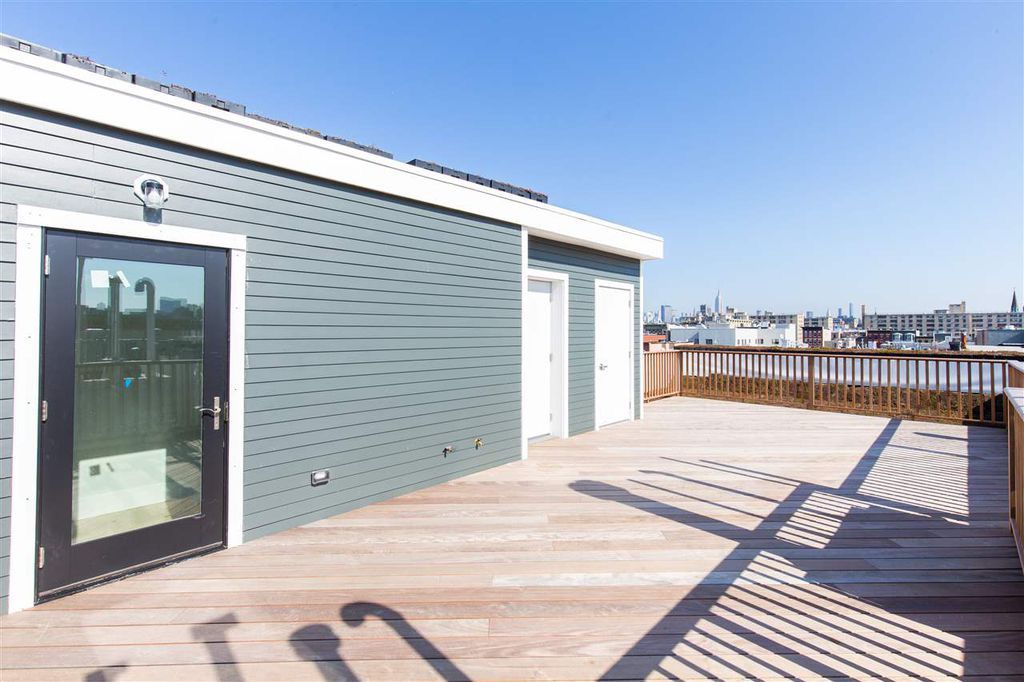 411 Monroe was developed as a joint venture between NY Urban and Monaghan Inc.; NY Urban is a multi-dimension real estate company established in 1936 that provides debt and equity in the tri-state area to property owners and developers. NY Urban has recently become an active developer and is involved in eight other projects in the Hoboken and Jersey City markets. Monaghan Inc. is a New Jersey licensed General Contractor, specializing in small and medium scale residential and commercial construction, which was founded in 1998 by Padraic Monaghan. Since its inception, Monaghan has developed dozens of buildings in Hoboken and Jersey City and remains very active. The architect, based in Hoboken, is Minervini Vandermark one of the preeminent architects in Hoboken, and the interior designer for the project was Kenia Lama Design LLC.
Residence #2 at 411 Monroe lists for $1,925,000, putting the price per square foot at $637.84. That number is sure to make this listing move fast.
To see this one-of-a-kind home, stop by the Open House this Sunday, June 3 from 1-3 p.m.
For more information, visit 411Monroe.com or contact broker Louis "Joe" Stingone of Vue Realty Group at 201-401-3698 or [email protected].
Listing: 411 Monroe Street #2, Hoboken
Asking: $1,925,000
Agent: Louis "Joe" Stingone, Vue Realty Group
VUE Realty Group, LLC
601 Observer Highway, #C1
Hoboken, NJ 07030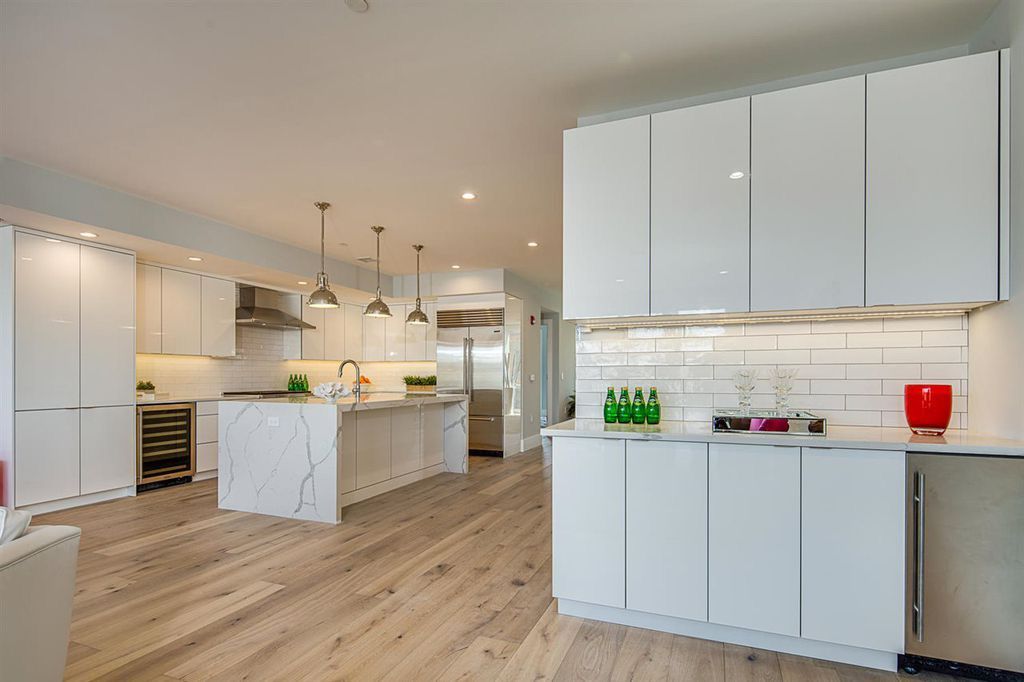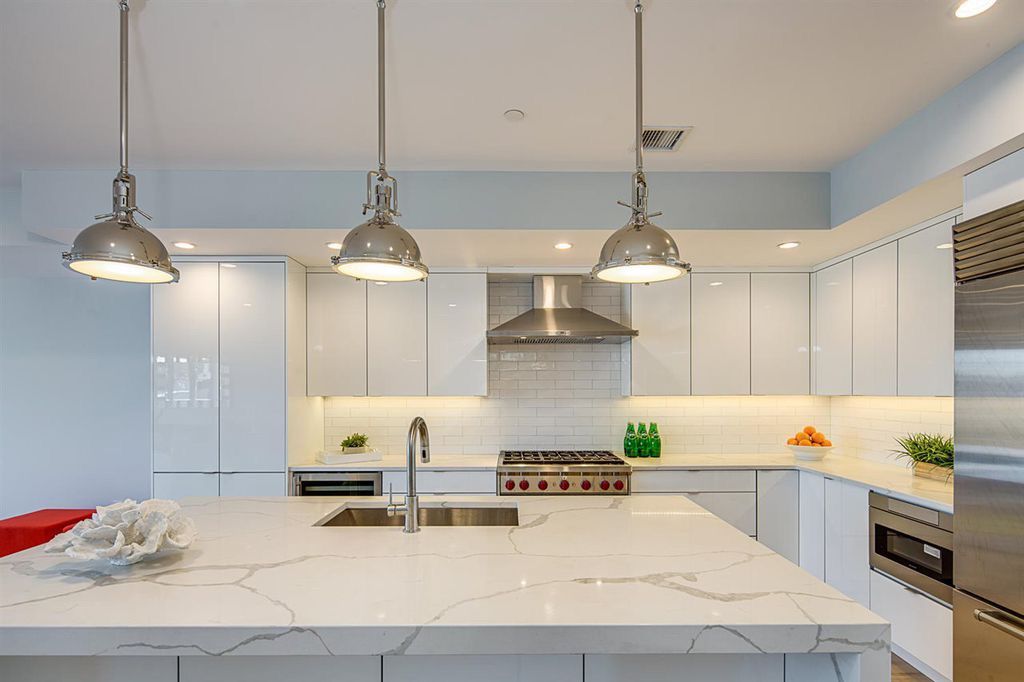 [gmap height="250px"]411 Monroe Street, Hoboken 07030[/gmap]
411 Monroe Street, Hoboken
—