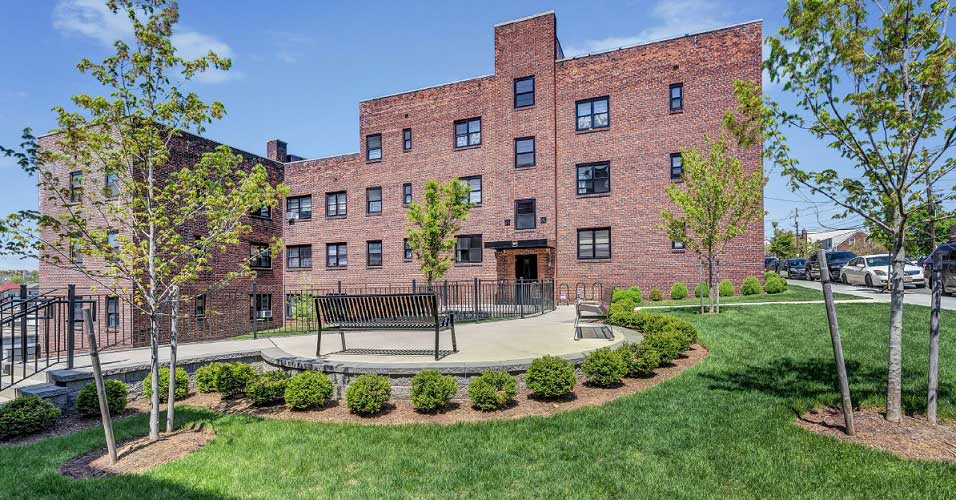 Gebroe-Hammer Associates recently announced the $36.32 million sale of the 171-unit General Kearny Apartments in Hudson Pointe, Kearny, New Jersey.
Centrally located within Hudson Pointe at 41-109 Belgrove Drive, the seven-building, four-story complex features a mixture of one-bedroom, two-bedroom, and three-bedroom units ranging from 351-825 square feet. Built in 1939, the General Kearny Apartments are directly adjacent to a school and are situated near Kearny Plaza and Kearny Commons, plus a short walk from the Kearny Avenue Business District. The area is well connected by public transport and highway infrastructure.
The seller, J & D General Kearny Associates, LLC, was represented by Gebroe-Hammer's Executive Managing Director David Oropeza and Executive Vice President Niko Nicolaou. Gebroe-Hammer also procured the buyer, a private investor. Financing was arranged by Brad Domenico, a partner with Progress Capital.
"General Kearny Apartments presented new ownership with a rare acquisition opportunity within this quadrant of North Hudson County," said Nicolaou. "In just the past few years, Kearny has been the focus of sweeping revitalization and redevelopment initiatives undertaken by public officials and private investors to revive under-used land parcels — which bodes particularly well for existing properties like General Kearny Apartments. These initiatives have been successfully mobilized by a wave of development anchored by a wide range of residential, mixed-use, and modern industrial redevelopment."
"Kearny's far-reaching redevelopment initiatives, hybrid city/suburban lifestyle, and a surging mid-20s-to-30s tenant cohort priced out of the Hudson Waterfront are laying down roots in Hudson Pointe and Kearny's other distinct-in-character neighborhoods," said Oropeza, the firm's urban-market specialist. "General Kearny Apartments really is very close to what today's renter-by-choice is looking for, from connectivity to Manhattan and ease-of-movement within North Jersey for its cultural, dining, entertainment, and employment hubs of Newark and Jersey City."
Gebroe-Hammer Associates is an investment sales brokerage firm based in Livingston, New Jersey.