As rent increases throughout Jersey City continue to create inclusivity concerns, one non-profit has been given the go-ahead to bring a modern reasonably priced development to a corner lot.
During their July 12 meeting, Jersey City's planning board approved a proposal to revitalize a vacant lot at 307 Bergen Avenue. The endeavor is being undertaken by the Garden State Episcopal Community Development Corporation, who are currently Jersey City's largest provider of permanent supportive housing for people with disabilities.
The group will be breathing new life into the empty plot of land, which sits on the corner with Morton Place. The parcel falls within the Green Villa Redevelopment Plan and Inglese Architecture & Engineering has drawn up plans for a four-story residential building set to rise just over 43 feet.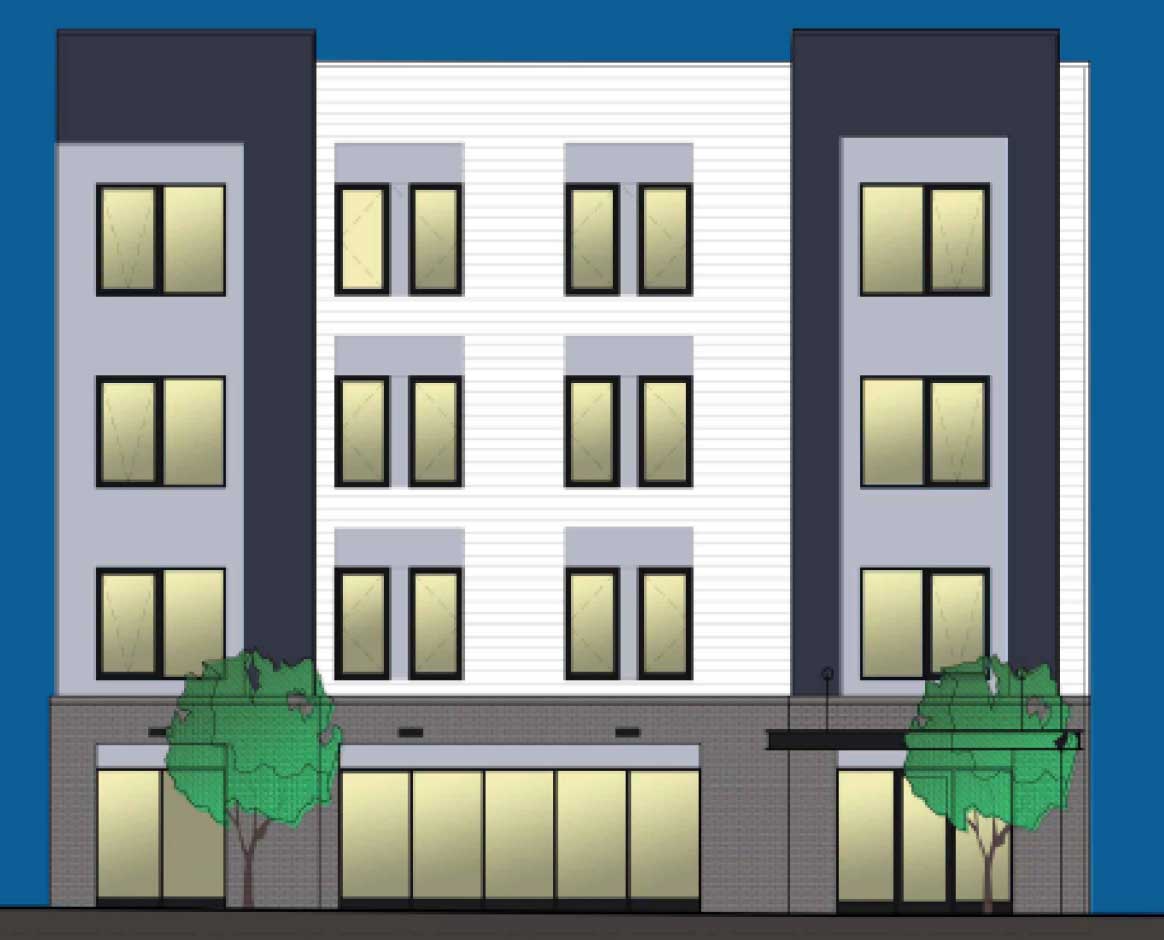 12 residences will be included in the development, breaking down as three one-bedroom units and nine two-bedroom spaces. All of them are to be designated as "affordable moderate-income housing" units per the project's application.
The ground floor of the building will contain a lobby plus elevators, a tenant amenity space, and an off-street garage with parking spaces and bicycle storage. The first story of the structure will utilize a brick veneer façade, with the higher floors featuring fiber cement panels.
Garden State Episcopal Community Development Corporation was granted a total of eight variances by the board when they signed off on the plan. A groundbreaking date for the project has not been announced.