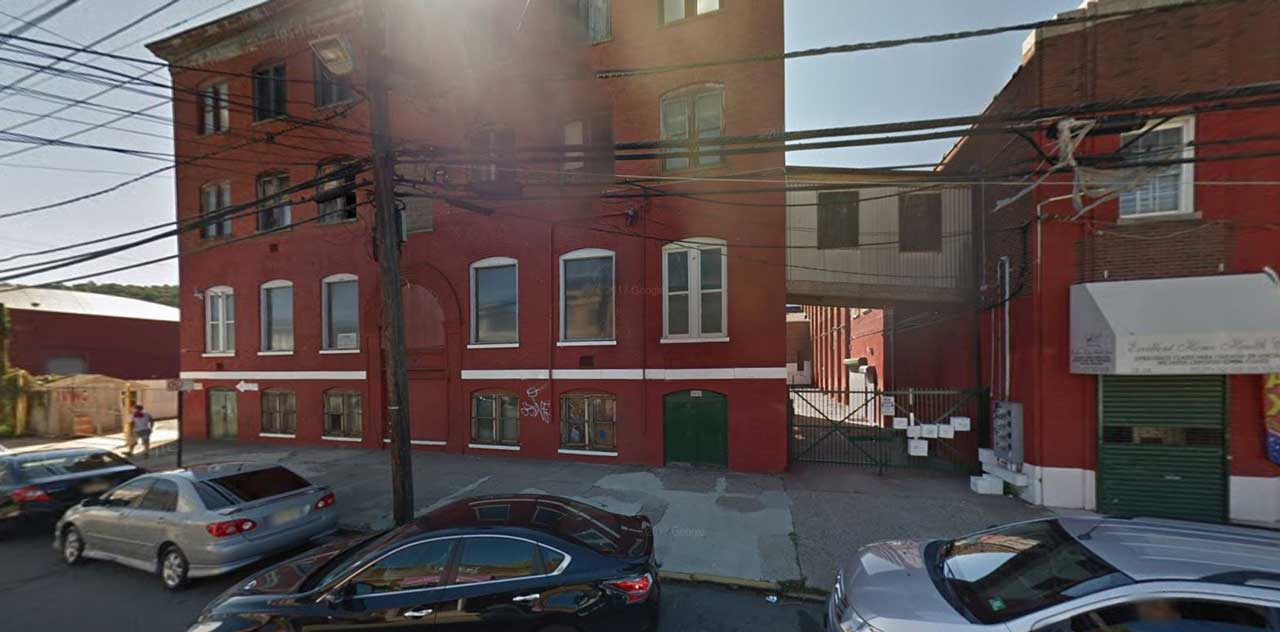 In communities across New Jersey, many remnants of the Industrial Revolution were demolished throughout the 20th and early 21st century to make way for parking lots or modern buildings. However, looking out over Paterson from Garret Mountain Reservation, one can see that plenty of 19th-century industrial structures still remain throughout the city, especially in the Great Falls Historic District.
Once widely known for manufacturing and the labor strikes of 1835 and 1913, the neighborhood just west of Downtown Paterson is home to the Paterson Museum and the Paterson Great Falls National Historical Park. It also contains 38 Mill Street, an older four-story building that could soon become one of the city's newest residential redevelopments.
A legal notice from the City of Paterson shows that a 12,192-square-foot site between Elm Street and Market Street is expected to be converted into 24 apartments. 20 of the units will be studios while the remaining four will contain one bedroom. 22 parking spaces are expected to be provided on the premises.
The building, which is connected by a small sky bridge on the second floor to a neighboring structure, is owned by a developer called The Latino Group, LLC. The company is registered out of a building at the corner of 21st and Madison Avenues in Paterson. Although the structure has been vacant with boarded-up windows in recent years, it used to contain a daycare center and Monalisa Marble and Granite.
Site plans for the project, along with a variance for parking, were approved by the Paterson Planning Board during its meeting on April 18, according to the notice.