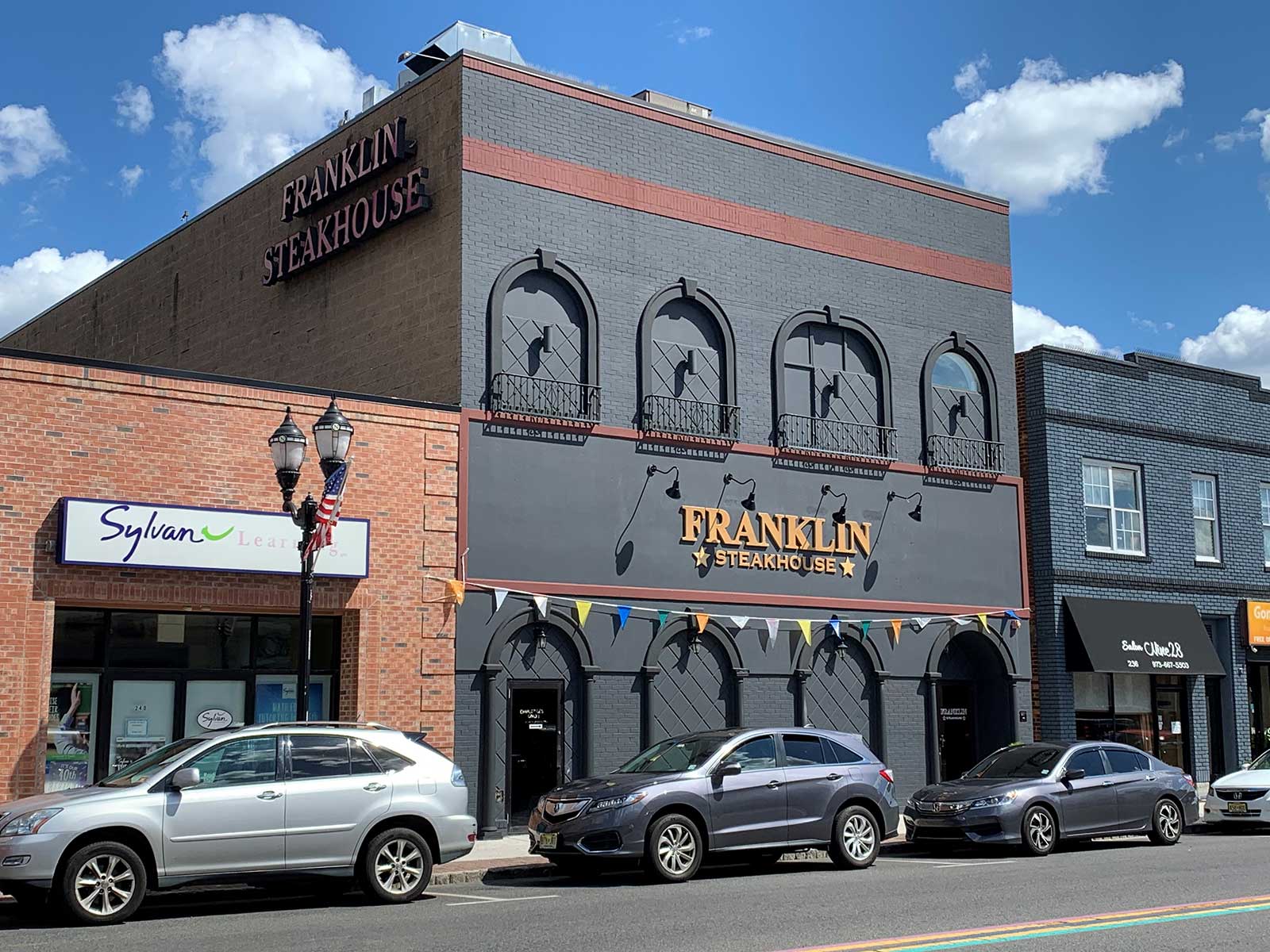 The site of the former Franklin Steakhouse in Nutley, Essex County, New Jersey was recently sold for $1,600,000.
Located at 238 Franklin Avenue, the landmark two-story building contains a restaurant, bar, and banquet space in the heart of downtown Nutley. The sale also included a liquor license, while municipal parking is available behind the property.
Totaling 12,000-square-feet, the building offers approximately 4,000-square-feet per floor. The finished basement features restrooms, an office, storage, butcher prep room, a keg room, and coolers. The first floor encompasses the chef's kitchen and bar with restaurant seating, while the second floor contains a banquet space with a dance floor, smaller bar, prep room, and bathrooms.
The building's capital improvements include a gut-renovated first floor with updated restaurant equipment, HVAC system units, new rubber roof, and a heavy-duty commercial hot water tank.
Kislak's vice president Julie Gralla marketed the property on an exclusive basis and procured the purchaser.
"The high level of interest for this landmark restaurant property was more than I could have predicted. I only wish I had more properties like this to sell! It was a pleasure to represent both parties and I am very excited for what is to come for this restaurant and all of those involved." said Ms. Gralla.
The Kislak Company, Inc. is a commercial real estate brokerage firm headquartered in Woodbridge, New Jersey.