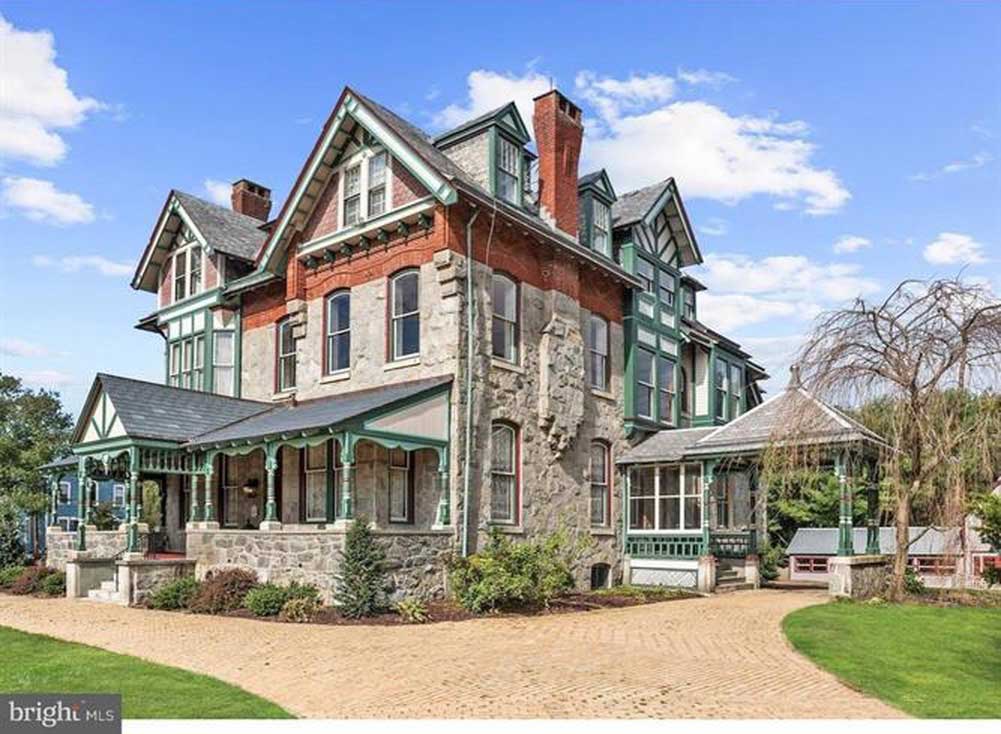 Built in 1884, this one-of-a-kind Wenonah home – at over 6,000 square feet including 8-bedrooms and 4-bathrooms – asks $500,000. The home has been on the market since 2015, originally asking $1,150,000, the price has been subsequently dropping since.
Characterized as a "Hollybush" Victorian home, this historic property was built by Thomas W. Synnott.
The property welcomes you with an enclosed circular driveway, beautifully done with a wrought iron fence. As you approach the home, the intentionally asymmetrical façade draws curious attention to itself and, as you ascend the front stairs, the expansive front porch draws you in.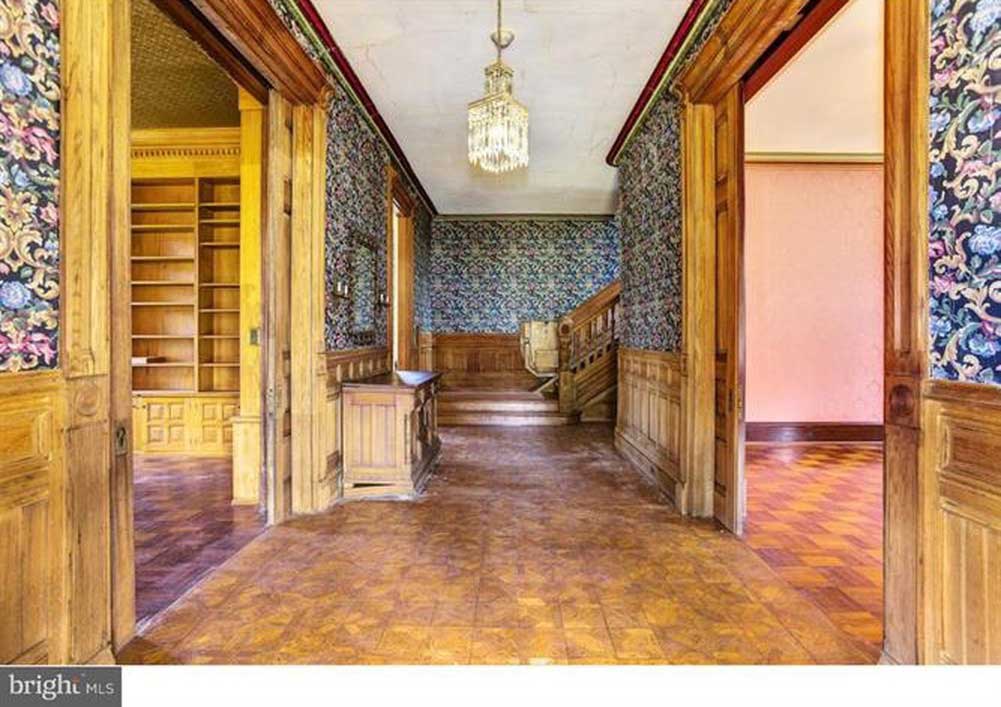 As you enter the impressive foyer, complete with 12-foot ceilings and capped at the end by the homes unique staircase that goes up all 3 stories. The first floor of the home includes the formal living room and home library, each one including its own fireplace. The dining room offers 12-foot ceilings and access to the home's rear patio through a set of French doors.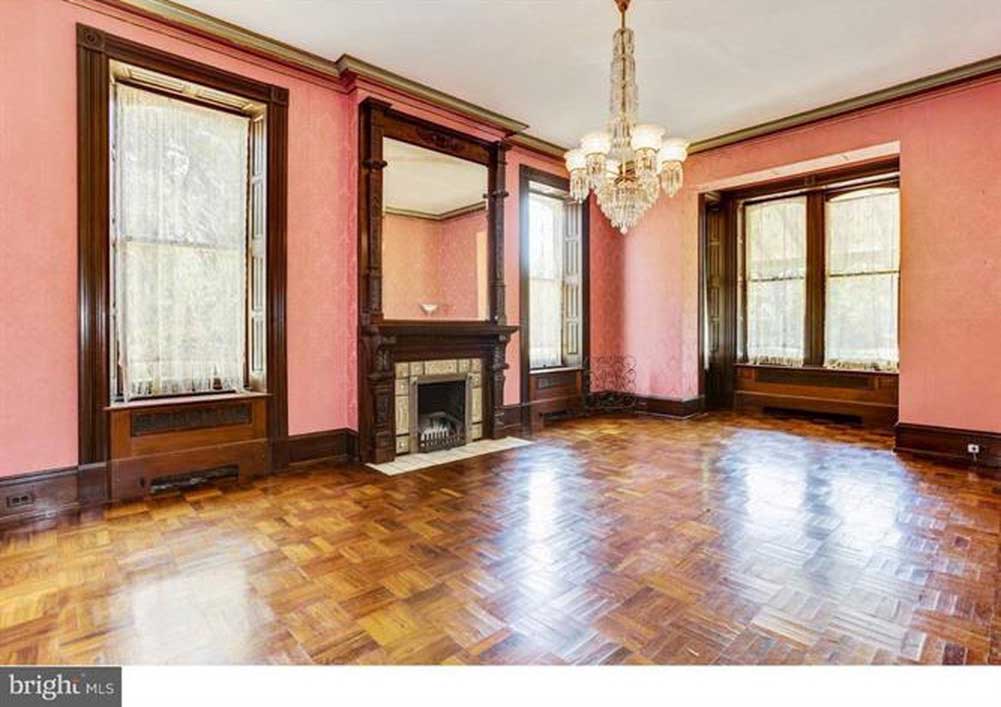 The library boasting floor-to-ceiling built-in shelves and large windows allowing the space to be naturally illuminated. The first-floor secret access to the second floor can be found in the kitchen – a hidden staircase!
The second and third floors house primarily bedrooms and bathrooms, and the fourth floor includes an attic space.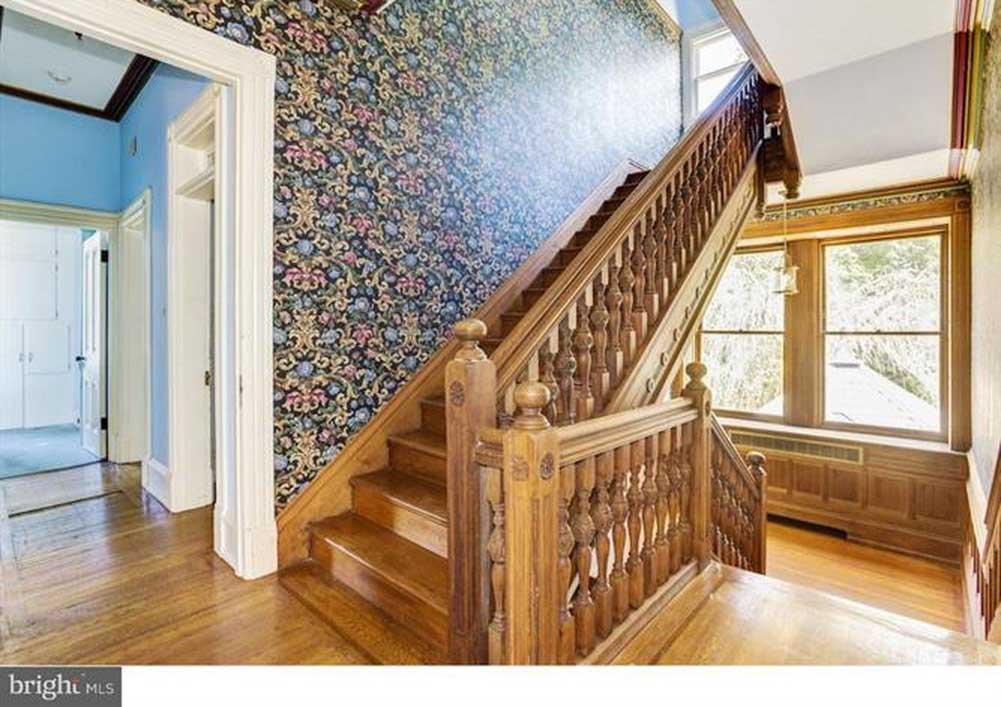 The homes woodwork detail is incredible and carried throughout in different applications – entire walls, wainscoting, built-in's, and the beautiful stair.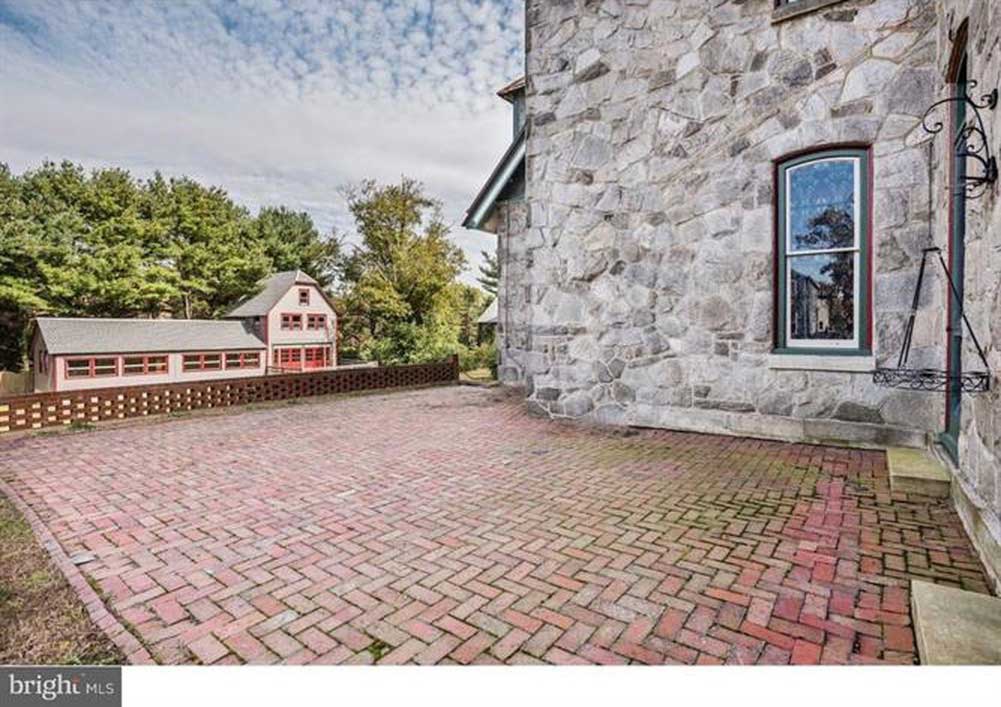 Additionally, the property includes a historic carriage house and a barn. An unmistakable opportunity, the site has the potential to be developed for commercial use, perhaps a quaint bed-and-breakfast – pending appropriate approval.
The home, located at 201 E Mantua Ave, is asking $500,000.

Listing: 201 E Mantua Ave [Zillow]