This historic home built in 1756 features cathedral ceilings with stone walls and original, exposed wooden beams throughout the interior, while the charming exterior offers residents a glimpse of yesteryear.
The home contains split-level living with wooden staircases, walkways, and doors, plus stonework integrated into the living areas.
The home has five bedrooms and two-and-a-half bathrooms (two full, one half).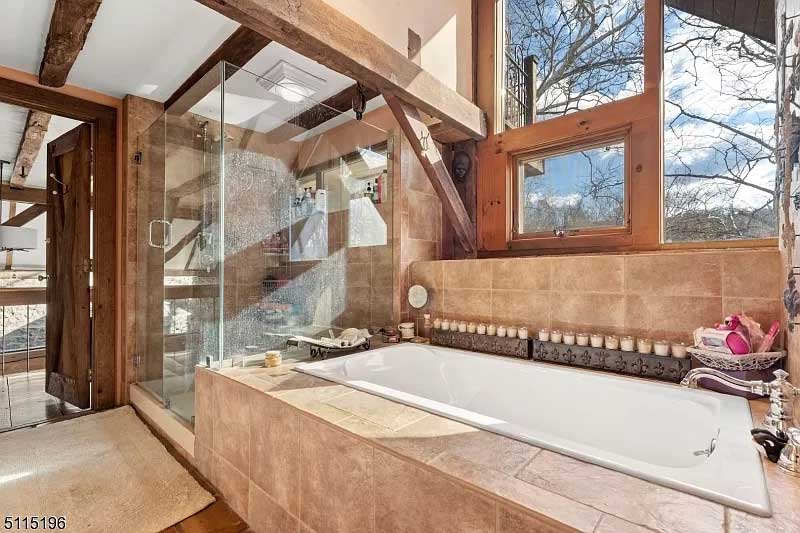 There are two stone fireplaces, which add to the historic character of the home.
The updated kitchen features wooden cabinetry, a freestanding stove/oven, and an island.
In addition to the large windows at the rear of the house, the top floor also has skylights to allow natural light.
There is also a cozy pub for entertaining guests.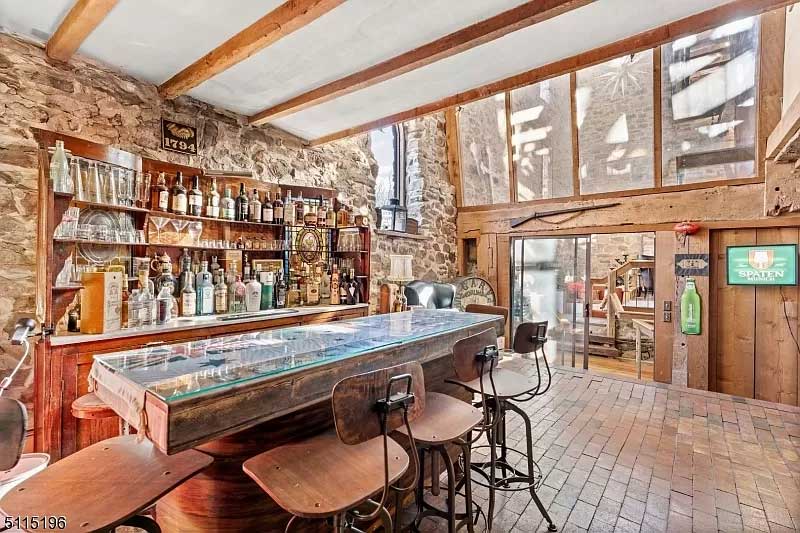 Residents can enjoy views of the nearby lake from the home's balconies.
The property, located at 1826 Route 57, Hackettstown, New Jersey, is listed for $670,000.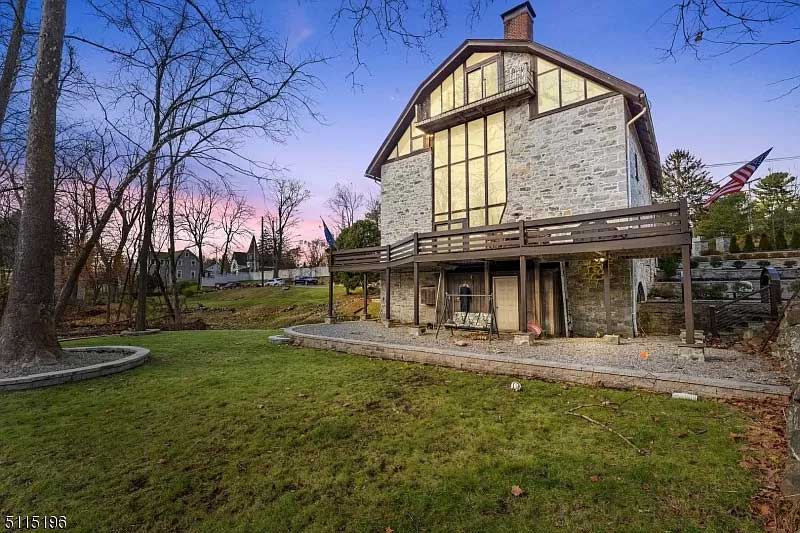 Listing: 1826 Route 57 [Zillow]