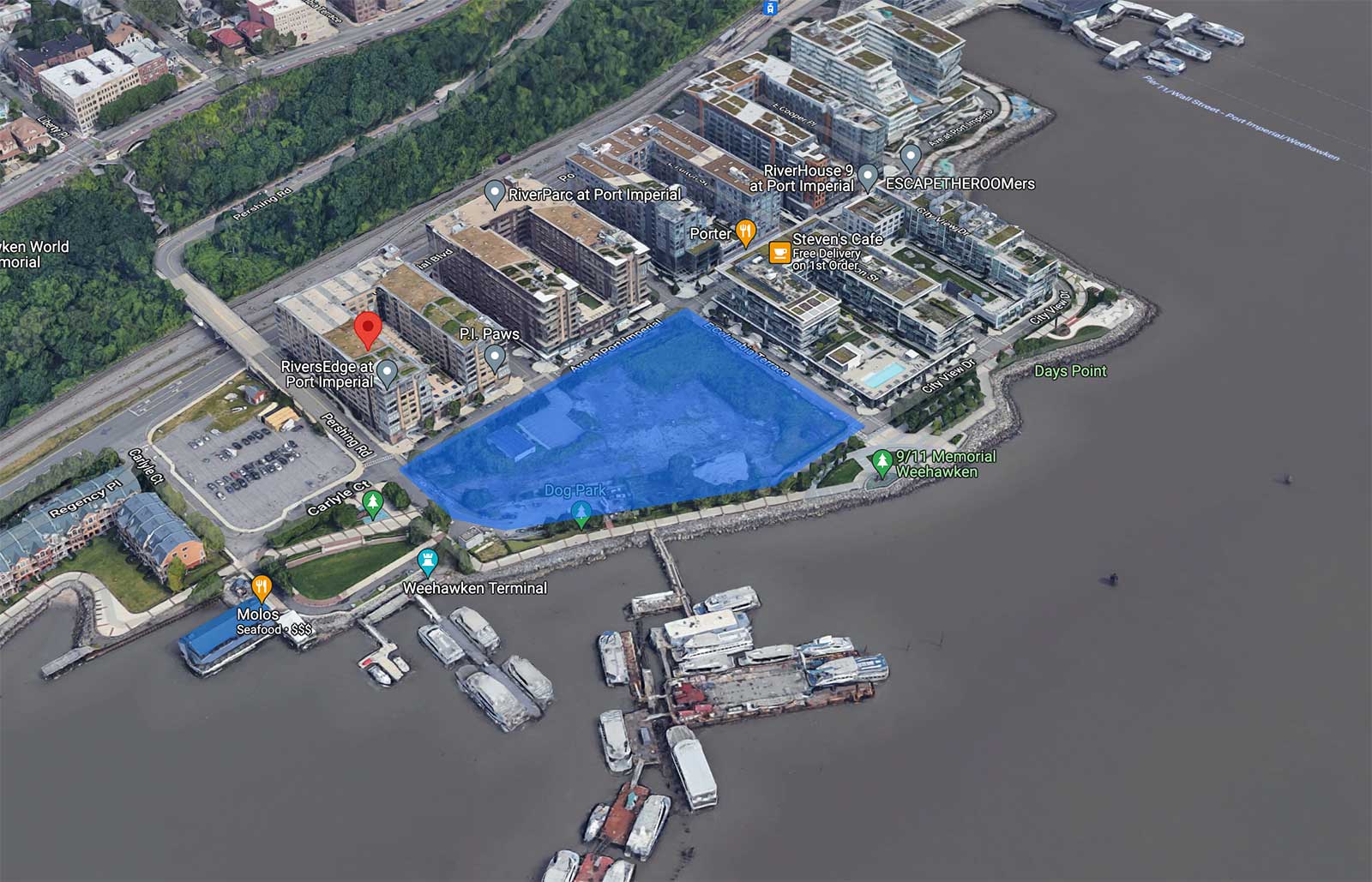 One of the last vacant parcels along the Hudson River in Weehawken is under new ownership and the joint venture now running the project is still looking to move forward on a sizable mixed-use development.
Last summer, Jersey Digs reported on the troubles that were brewing at 1800 Avenue at Port Imperial. The 3.65-acre site was owned by Hongkun USA, who had won approvals to build a 282-unit mixed-use complex at the property.
The endeavor was the subject of a lawsuit in December of 2020. Per Real Estate Weekly, the main investor in the project alleged that Hongkun went behind their back by tapping Tribeca Realty Capital to look for another lead investor.
Other reports soon emerged that the parent company ran into trouble with Chinese regulators, who have cracked down on real estate developers in recent years that have excessive borrowing and poor liquidity ratios on their projects.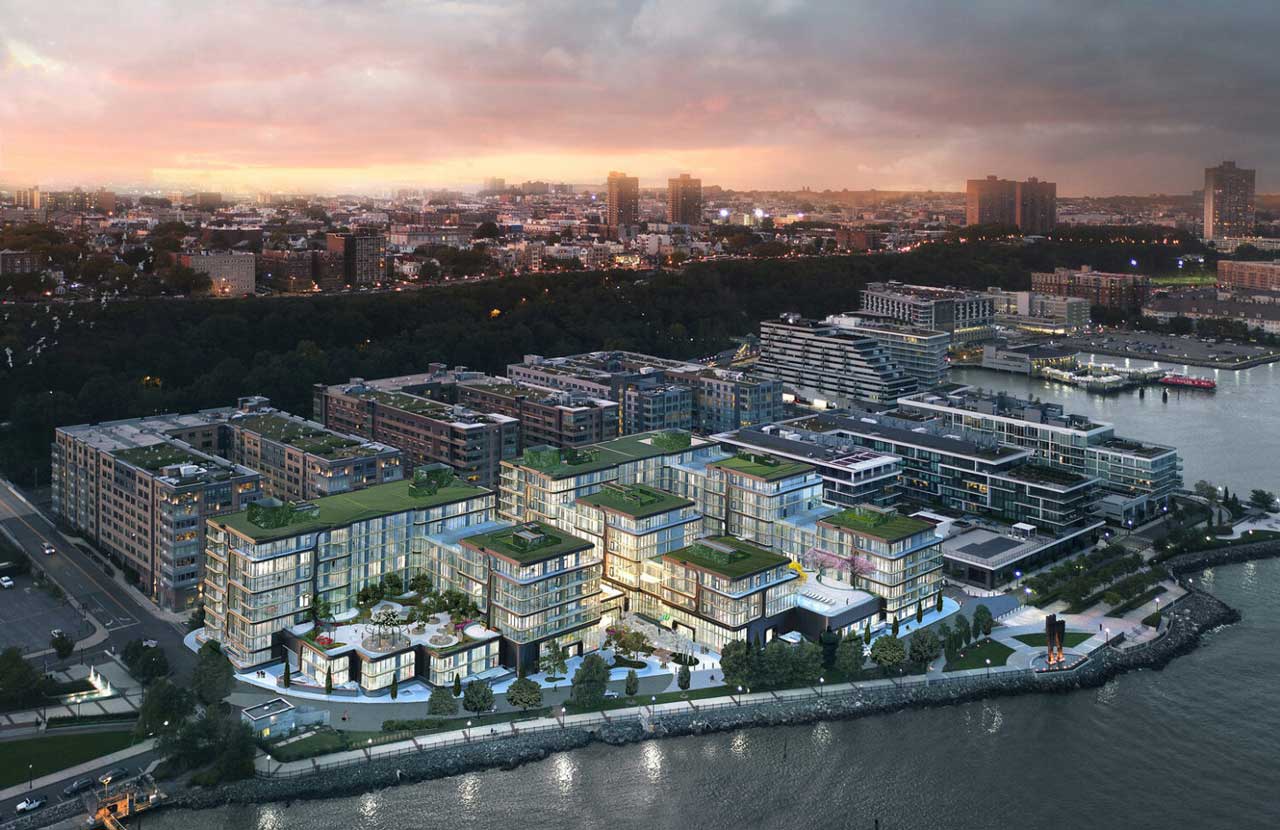 The controversies culminated when lender Parkview Financial commenced UCC foreclosure proceedings against Hongkun, and the property had been set to go up for auction last summer. Despite all the drama, W&L Group and Windfall Group quietly bought out Hongkug USA earlier this year and put the inherited loan at the property in good standing.
With foreclosure avoided thanks to a $20 million pay-down of loan principal, W&L Group and Windfall Group are now looking for financing to complete the project. The companies are seeking a $200 million construction loan and have announced they are working with Colliers' New York Capital Markets group to secure the funds.
The $200 million financing request represents a loan-to-cost ratio of 69% based on the $292 million total development budget. In addition, the projected net sellout of over $400 million represents a conservative 50% loan-to-net sellout. The Parkview Financial loan inherited from Hongkun is set to be repaid in full when the construction loan closes.
The companies are still planning the 1800 Avenue at Port Imperial development the way Handel Architects designed it, with components that include floor-to-ceiling glass as well as amenities like indoor and outdoor pools, a fitness center and spa, basketball courts, golf simulators, a private screening room, and pet center.