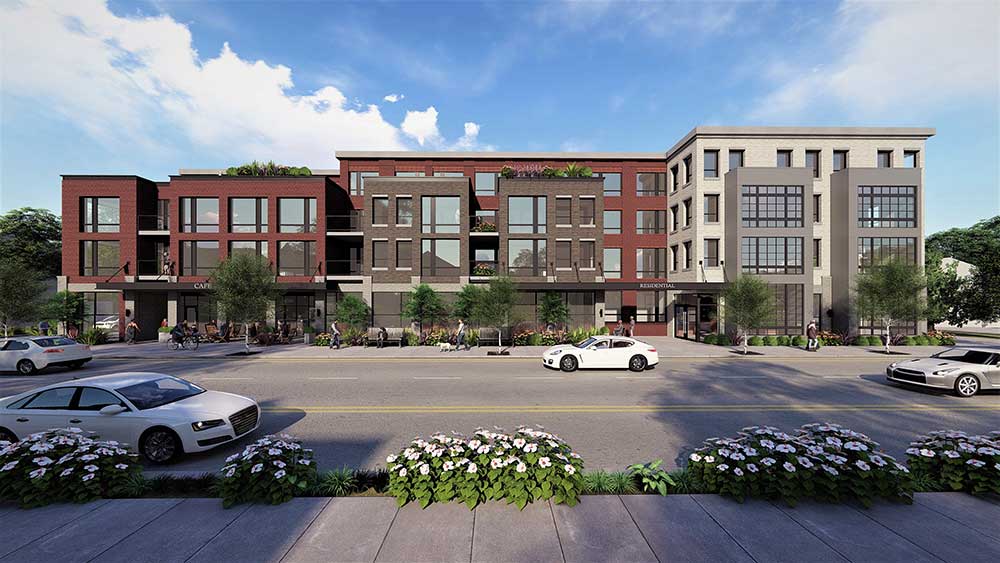 Construction financing worth $28.48 million has been secured for an apartment community in Morristown, New Jersey.
Situated at 175 Morris Street, the four-story building will encompass 85-units with modern finishes. In addition to the residential units, there will be 610 square feet of retail space for a café, plus amenities such as a fitness center and co-working space.
The development is located less than a five-minute walk to the Morristown train station, which provides direct access to NY Penn Station via the NJ Transit rail. It is also in proximity to I-287 and Route 24.
JLL Capital Markets represented the borrower, The Hampshire Companies. JLL secured a three-year, fixed-rate construction loan through a correspondent life insurance company. Senior Managing Directors Michael Klein and Jon Mikula led the JLL Capital Markets Sales and Advisory team.
"Demand for new luxury multi-housing in Morristown has increased since COVID, as the city has attracted business and residents alike," Mikula said.
"The lender was able to provide The Hampshire Companies with a unique structure that enabled them to maximize leverage at a blended rate that was extremely attractive to our client," Klein added.