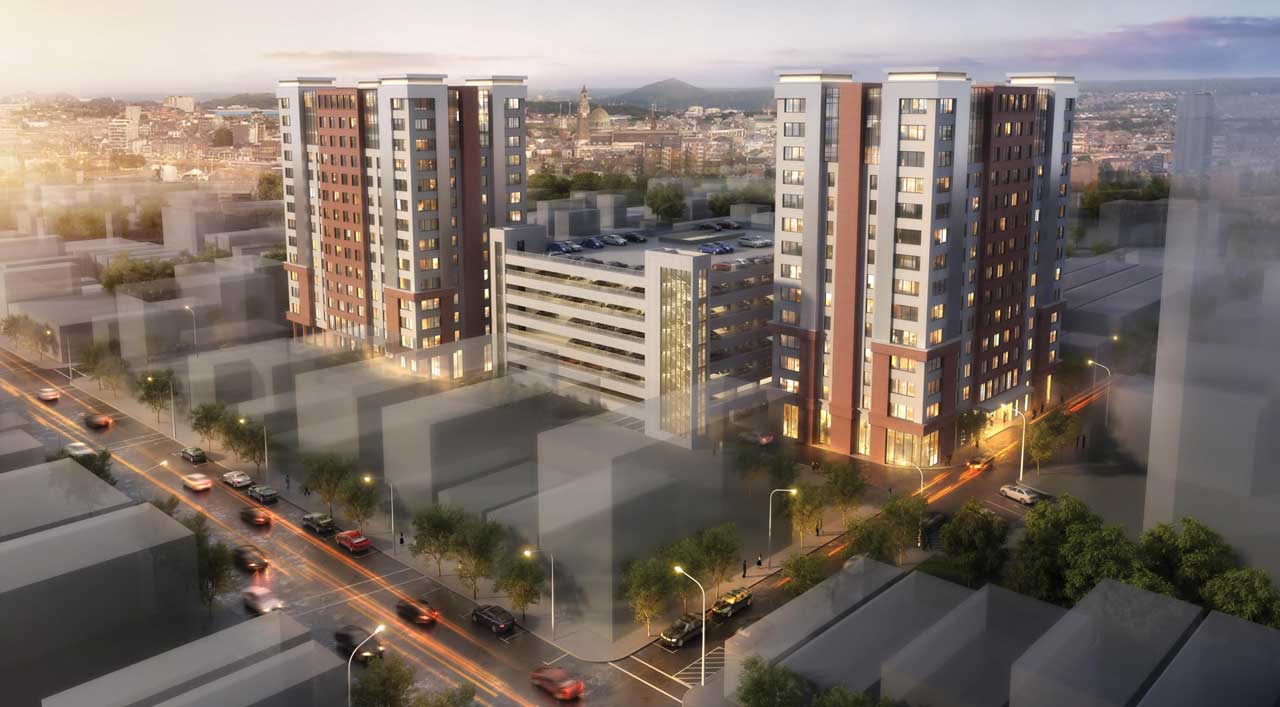 National Realty Investment Advisors (NRIA) this week hosted the groundbreaking celebration of The Grand in West New York.
The Grand, one-half of NRIA's newest residential rental community, will be built on 51st Street. The Grand's sister tower, The Metro, is to be located at 52nd Street and will break ground at a later date. Each building will offer 156 units and construction is expected to be complete in the summer of 2023.
These two 14-story towers along New Jersey's Gold Coast will provide West New York with its first parking garage. The parking will be accessible to the development's residents and the surrounding city dwellers. Open to the public, 60% of the 495 parking spaces in the towers' parking garage aim to benefit the greater community of West New York.
"On the campaign trail two years ago, the number one issue was lack of parking in this municipality," said West New York Mayor Gabriel Rodriguez at the groundbreaking. "We are the most densely populated place in the nation, which translates into lack of parking. We are delighted with what is happening here. This is a perfect example of a public-private partnership working for the betterment of the people who live here."
Richard Stabile, NRIA's senior vice president of new acquisitions, spoke at the groundbreaking event, commenting that he anticipates The Grand and The Metro will be an attractive sell to potential renters, with restaurants, stores, and entertainment all within walking distance. Easy access to both Manhattan and public transportation are also important selling points.
Residents of The Grand and The Metro will have access to amenities that include a gym, lounge, and green roof with a walking deck. There will also be an on-site business center with a high-speed printer and other work-at-home essentials. In addition, the rooftop will be designed as a relaxation and entertainment area, with patio seating and barbecue grills.
NRIA is a real estate developer headquartered in Secaucus, New Jersey.