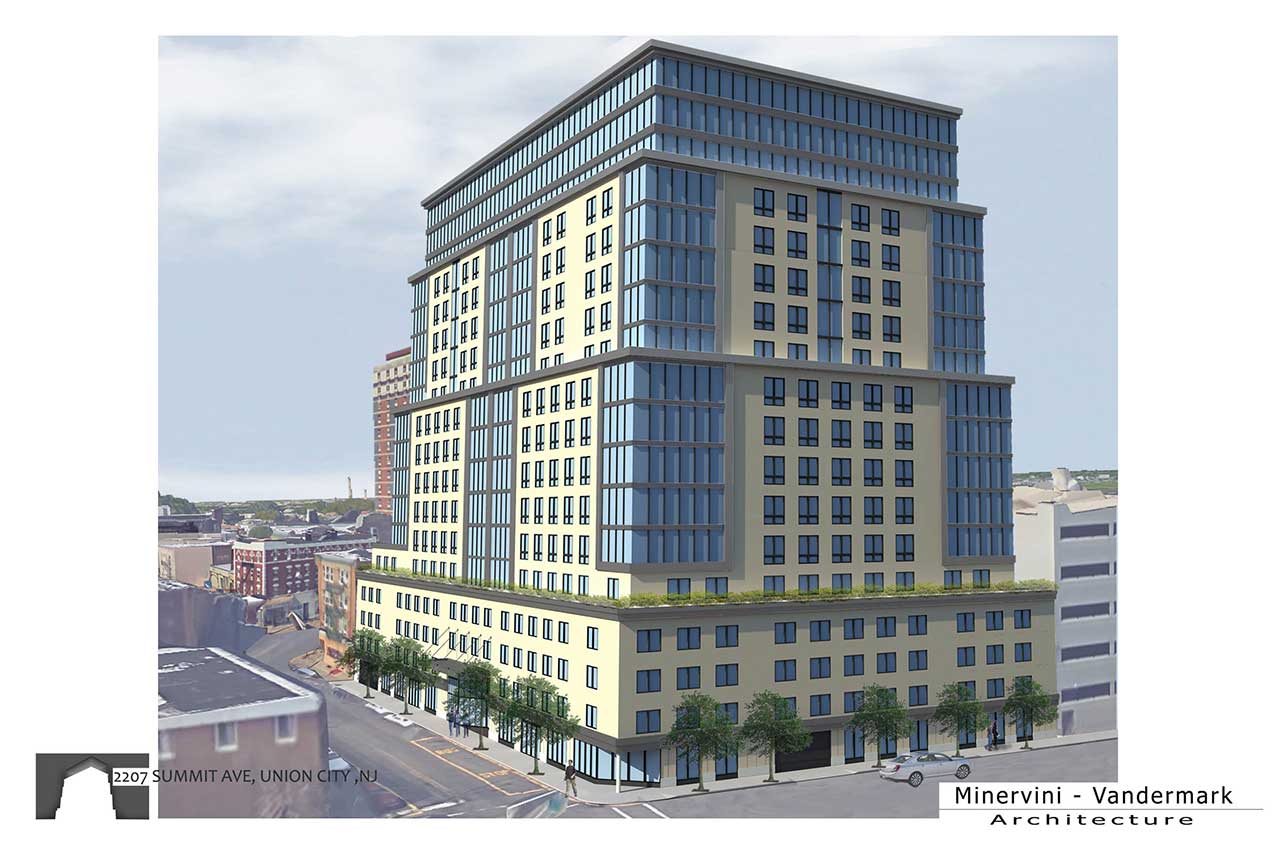 A new high-rise mixed-use project has been proposed for 2207 Summit Avenue, at the southwestern corner of 23rd Street, in Union City's Roosevelt Stadium Redevelopment Zone. According to Jerry Gippetti of Bay Shore, New York-based PBG Realty, who has owned the property since 1980 and is the developer of record, the proposal, which is still in the site plan approvals process, calls for the new building to be 18 stories tall, and for there to be 260 residential units.
Roughly 10,000 square feet of restaurant and retail space are planned for the ground floor, and the rooftop is slated to include amenities such as an indoor pool and gym/recreation room with outdoor seating around the perimeter for residents to enjoy the views of the Manhattan and Jersey City skylines as well as the Meadowlands and the Watchung Mountains. There will also be approximately 300 parking spaces for residents as well as for the retail and restaurant spaces on the lower six floors of the building, which is expected to be completed in 2019.
"It will be a very positive thing for the area," said Gippetti in an interview with Jersey Digs, who feels that the project will attract additional businesses to the area such as coffee shops, restaurants, and dry cleaners.
Originally, the project was slated to be 22 stories tall and was known as 'The Summit.' Although the height of the proposed building is down to 18 stories, the number of units, 260, has remained the same. There will be a mixture of one-bedroom and two-bedroom units in the development, which is being designed by Hoboken-based Minervini-Vandermark Architecture.
Gippetti expects the residential units to attract a combination of existing Union City residents as well as people from other parts of the region, explaining that "they want the views and they want access to the city but they don't want to pay what you are going to pay for Jersey City and Hoboken."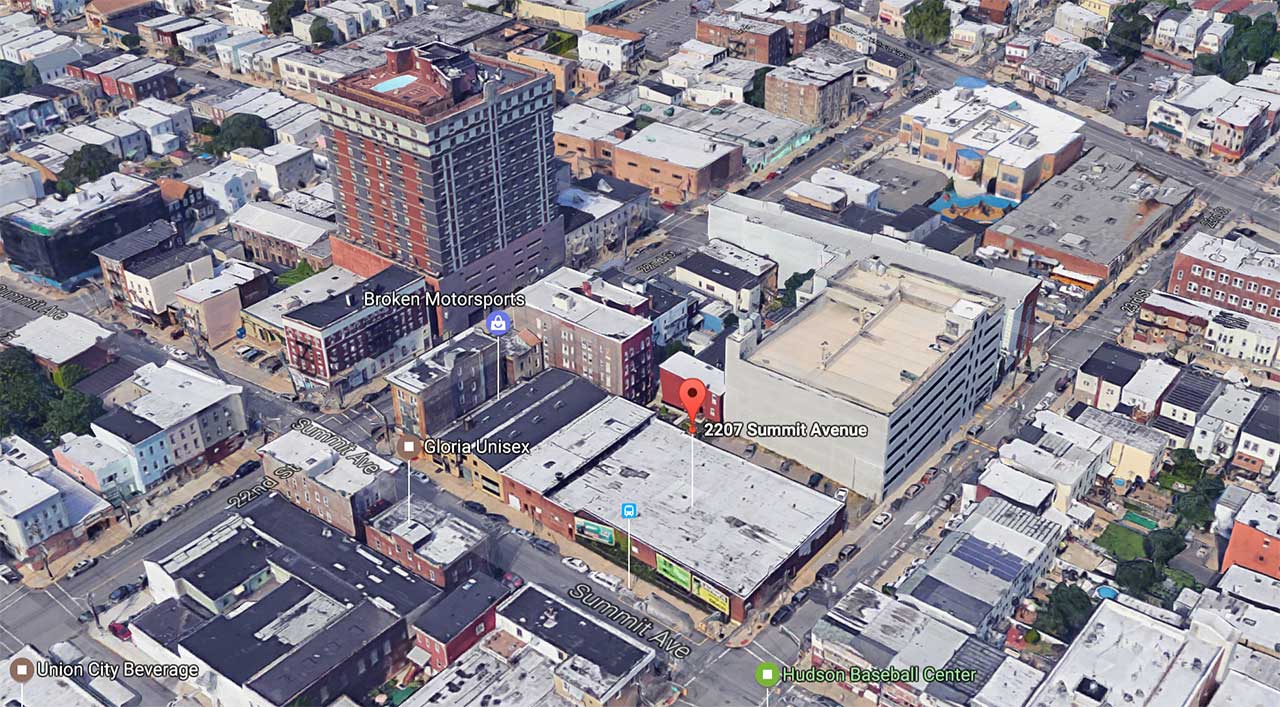 Since 1938, according to NJ Parcels data, the property has contained a one-story industrial structure that was previously home to textile businesses and has been partially covered by billboards in recent years.
The site is within close walking distance of Union City High School, several restaurants, as well as the Bergenline Avenue business district. NJ Transit Buses 83, 85, and 87 to Journal Square, Hackensack, Secaucus, and Hoboken stop right outside the property, and Bus 125 to Manhattan stops two blocks away along John F. Kennedy Boulevard. Jitney buses to Manhattan also provide services in the neighborhood.