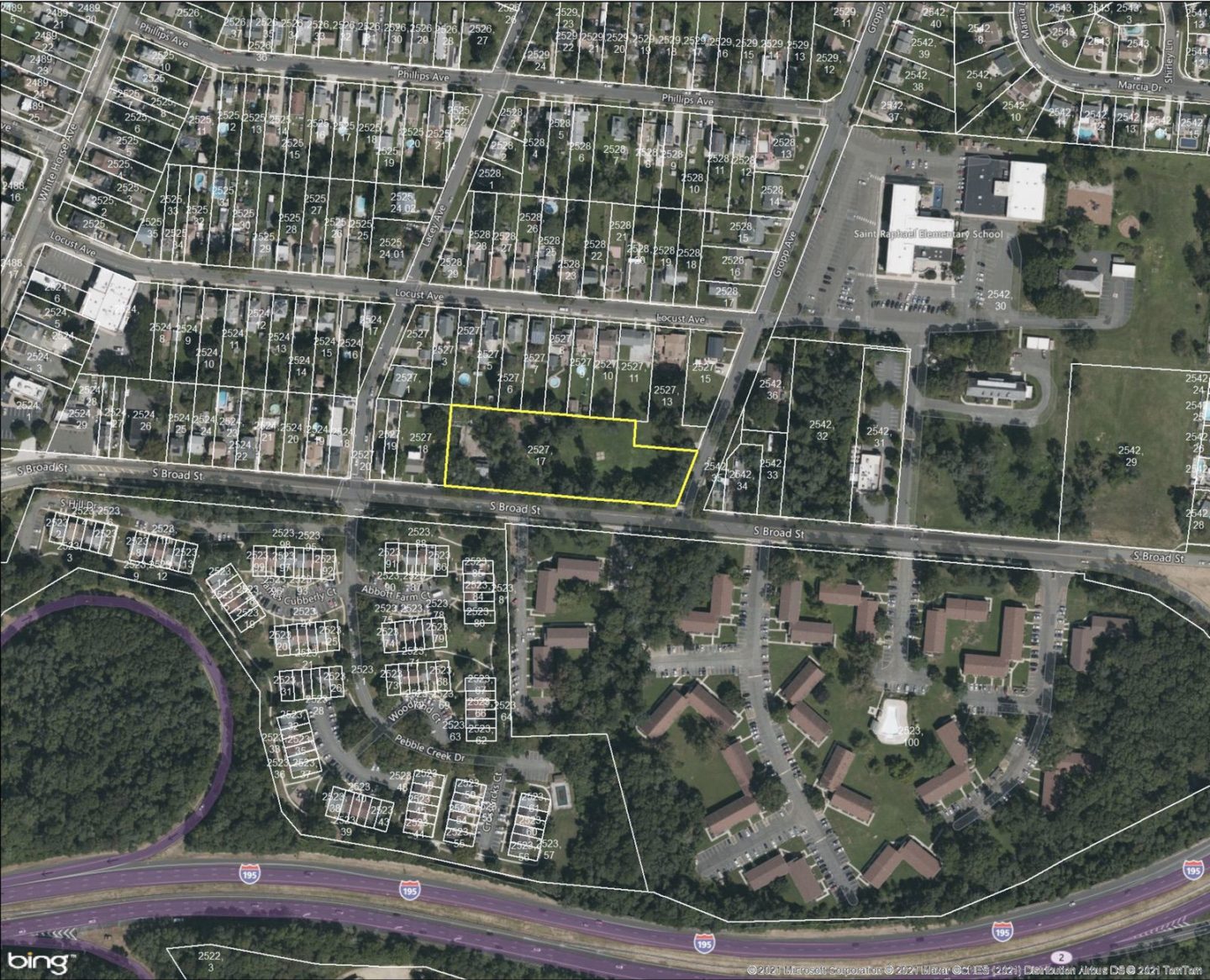 A plan to bring a residential development to a property in a suburban Mercer County township could be approved this week.
Developer 3332 Hamilton Real Estate, Inc. is looking to construct a townhouse complex at 3332 South Broad Street near the White Horse Circle in Hamilton.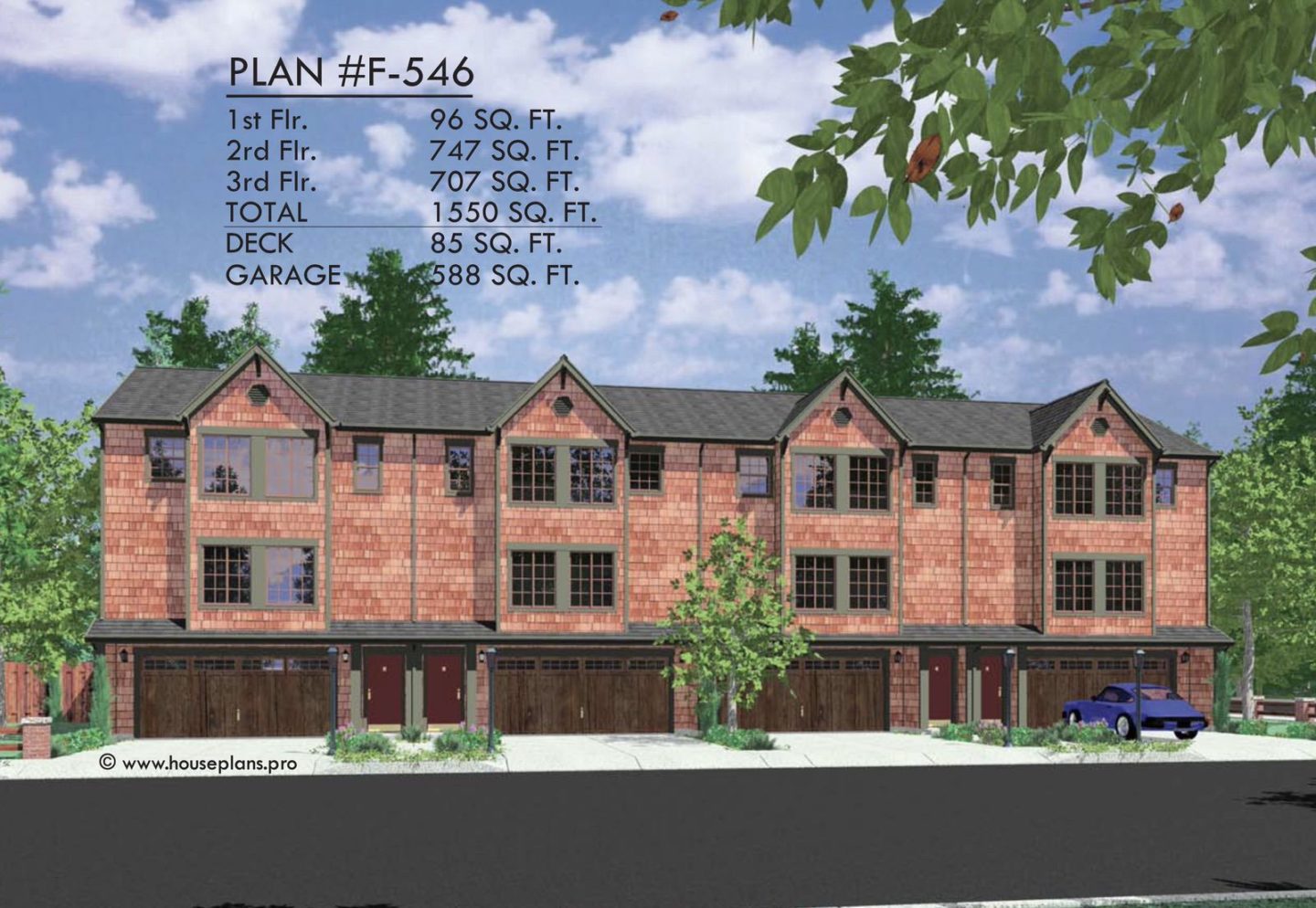 The project would include eight buildings consisting of a total of 26 condominiums, according to a notice of hearing. There would reportedly be "one building containing four affordable housing units" on the 1.95-acre premises.
Located near Gropp Avenue, the site sits primarily undeveloped not far from I-195, though it does contain a home that once housed the Miriam Morris Private School. All existing structures on the property are slated to be torn down.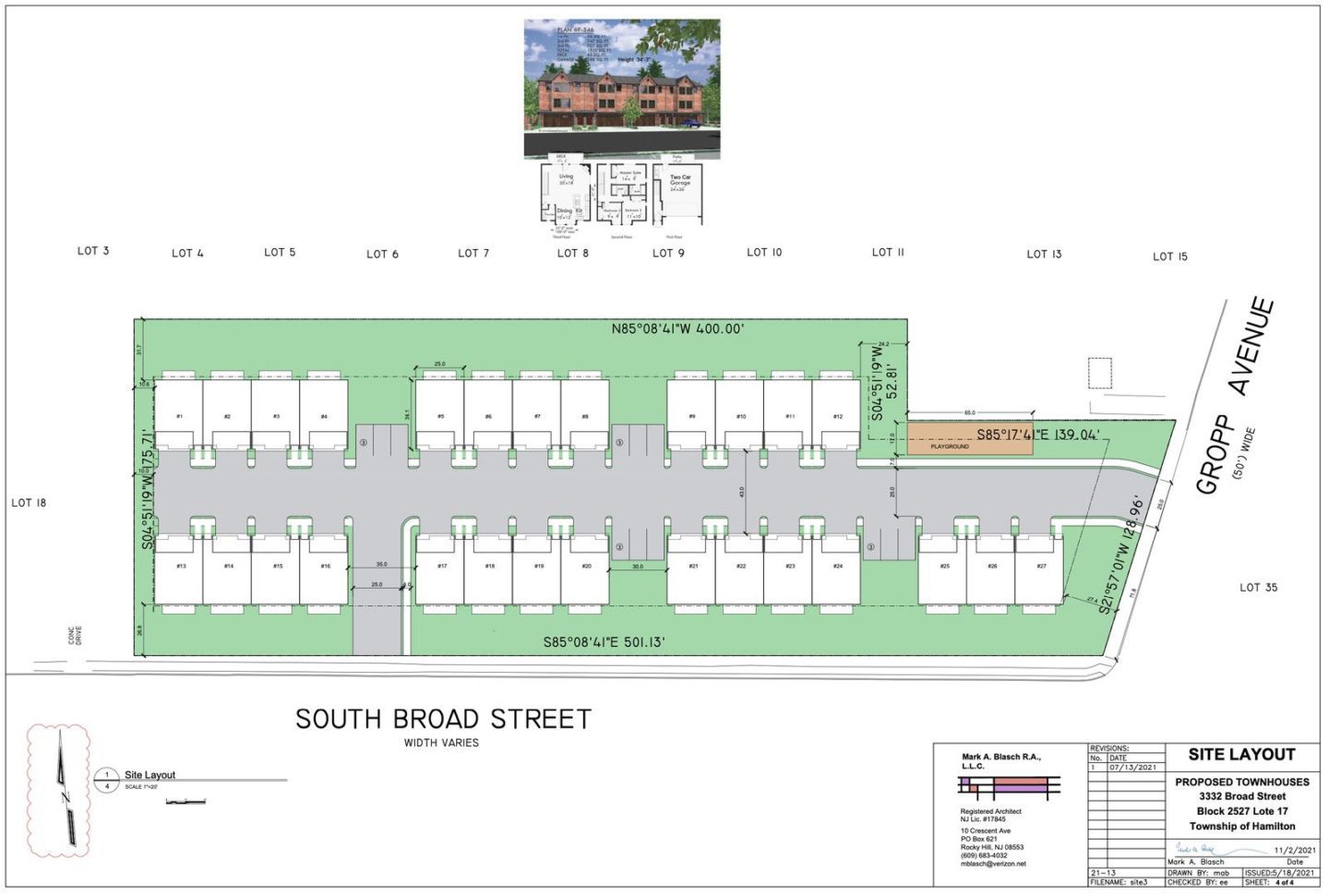 Site plans from Mark A. Blasch RA, LLC that were released by Hamilton's municipal government show that if completed, the complex would include entrances on both Gropp Avenue and South Broad Street.
In order to proceed with the project, 3332 Hamilton Real Estate, Inc. is seeking preliminary and final site plan approval with use, height, and bulk variances, the notice says. A remote hearing before the Hamilton Township Zoning Board of Adjustment is scheduled to take place on Tuesday, January 25 at 6:00 p.m.
Note to readers: The dates that applications are scheduled to be heard by the Hamilton Township Zoning Board of Adjustment and other commissions are subject to change.