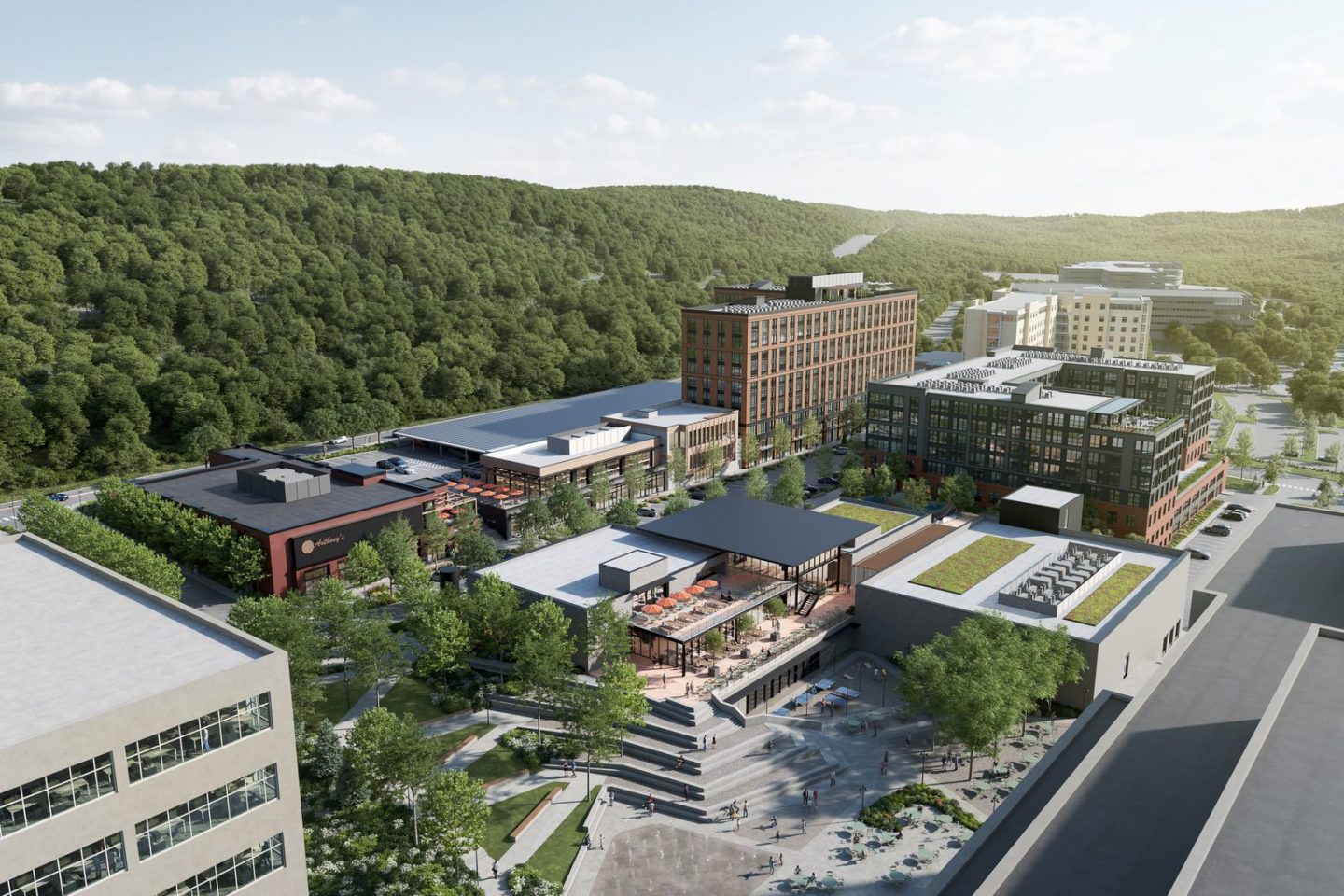 A massive redevelopment plan in Berkeley Heights has kicked off the second portion of work that will revamp two office buildings in a mixed-use complex and will be adding public amenities.
The Connell Company recently began the second portion of their massive The Park project, which looks to transform a 183-acre site formerly home to the Connell Corporate Park. Demolition work has begun to revamp two Class A office buildings totaling 550,000 square feet into a newly designed restaurant and bakery set to include a test kitchen, espresso bar, cocktail lounge and game room.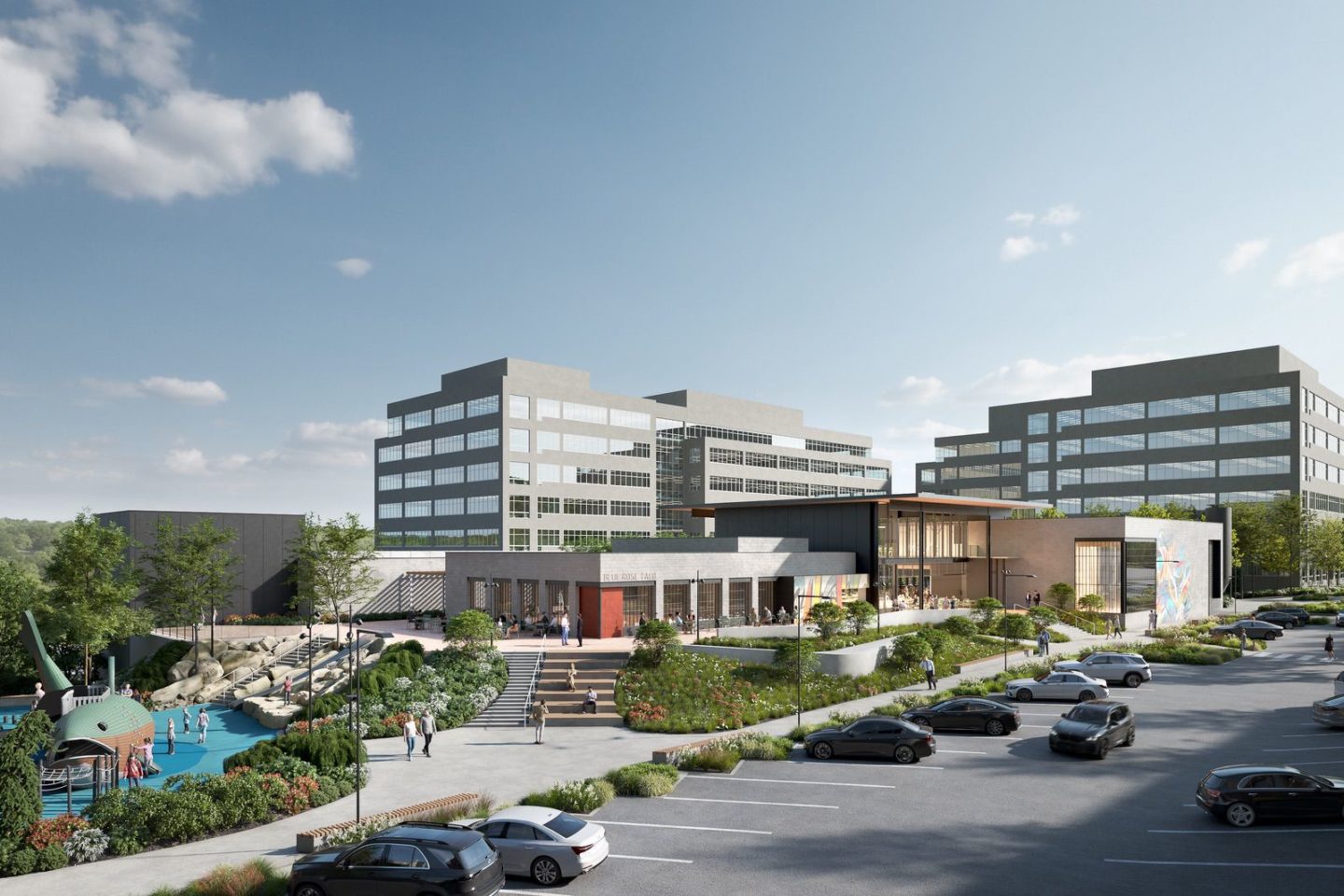 The buildings situated along District Drive, a forthcoming pedestrian corridor that will be a centerpiece of The Park. The renovation will also deliver an enhanced lobby, elevated dining options, and an array of dynamic communal spaces all designed to enhance social and work experiences on the campus.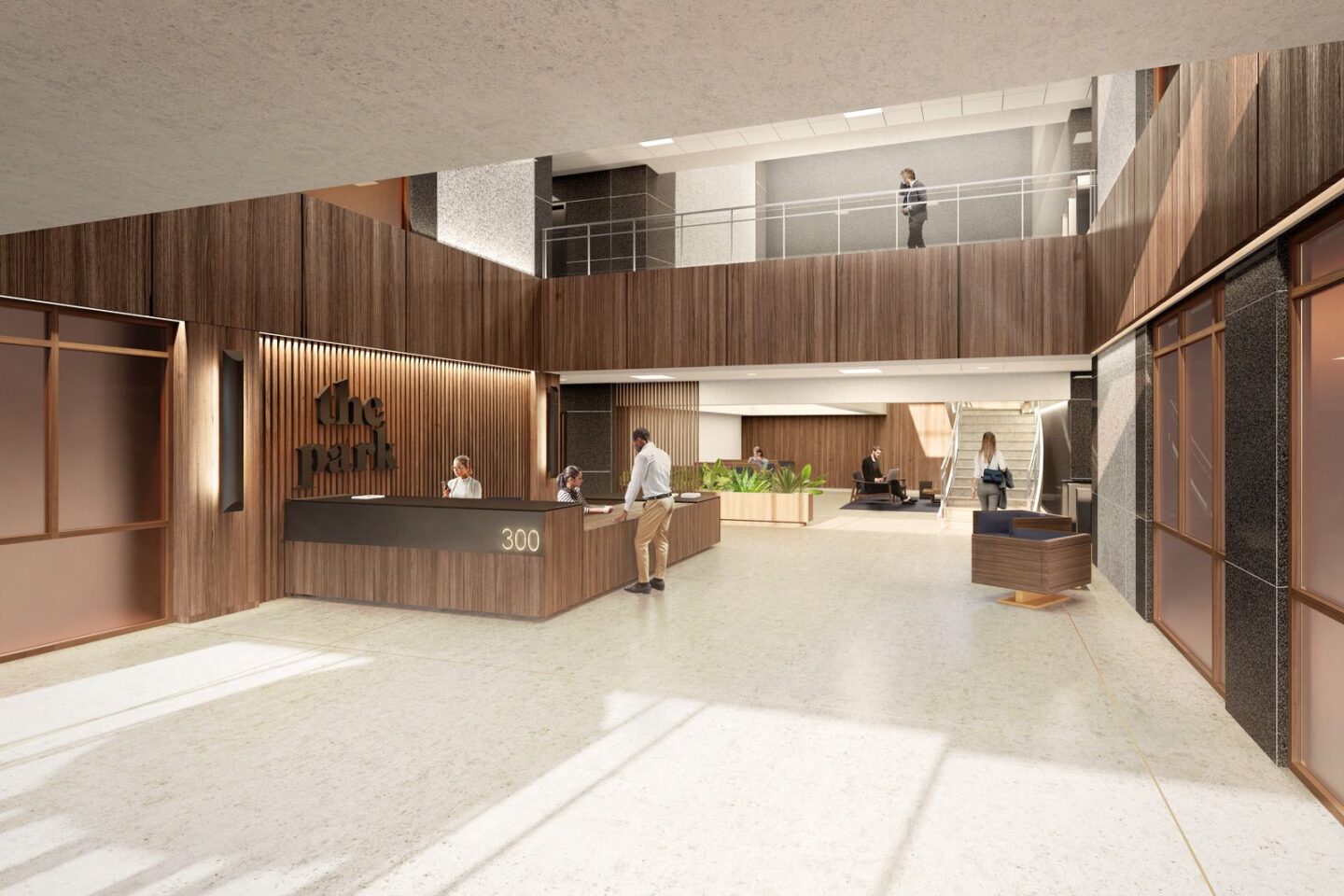 "Today's business decision makers want to encourage their employees to return to the office," said Shane Connell, Executive Vice President at The Connell Company. "At The Park, we have intentionally designed every space to help our tenants rebuild social capital among their employees. The demolition scope and subsequent renovation of Building 300 will lead to the creation of modern social spaces that support The Park's hospitality-driven approach to elevating the traditional workplace environment."
All of the spaces at the renovated buildings will be available for booking events, and the new test kitchen's design will allow for cooking classes and celebrity chef residencies. The original lobby and cafeteria's traditional corporate aesthetic will be replaced with an elevated modern design by Mancini Duffy and David M. Sullivan.
The initial portion of The Park included 2.25 million square feet of offices that house companies such as L'Oreal, Fiserv, Bristol Myers, HP, and Samsung. The entirety of the project currently includes a 176-room Embassy Suites hotel, Grain & Cane Restaurant, Starbucks, Lifetime Fitness, outdoor walking and jogging trails, and a 40,000-square-foot social club dubbed Round Table Studios.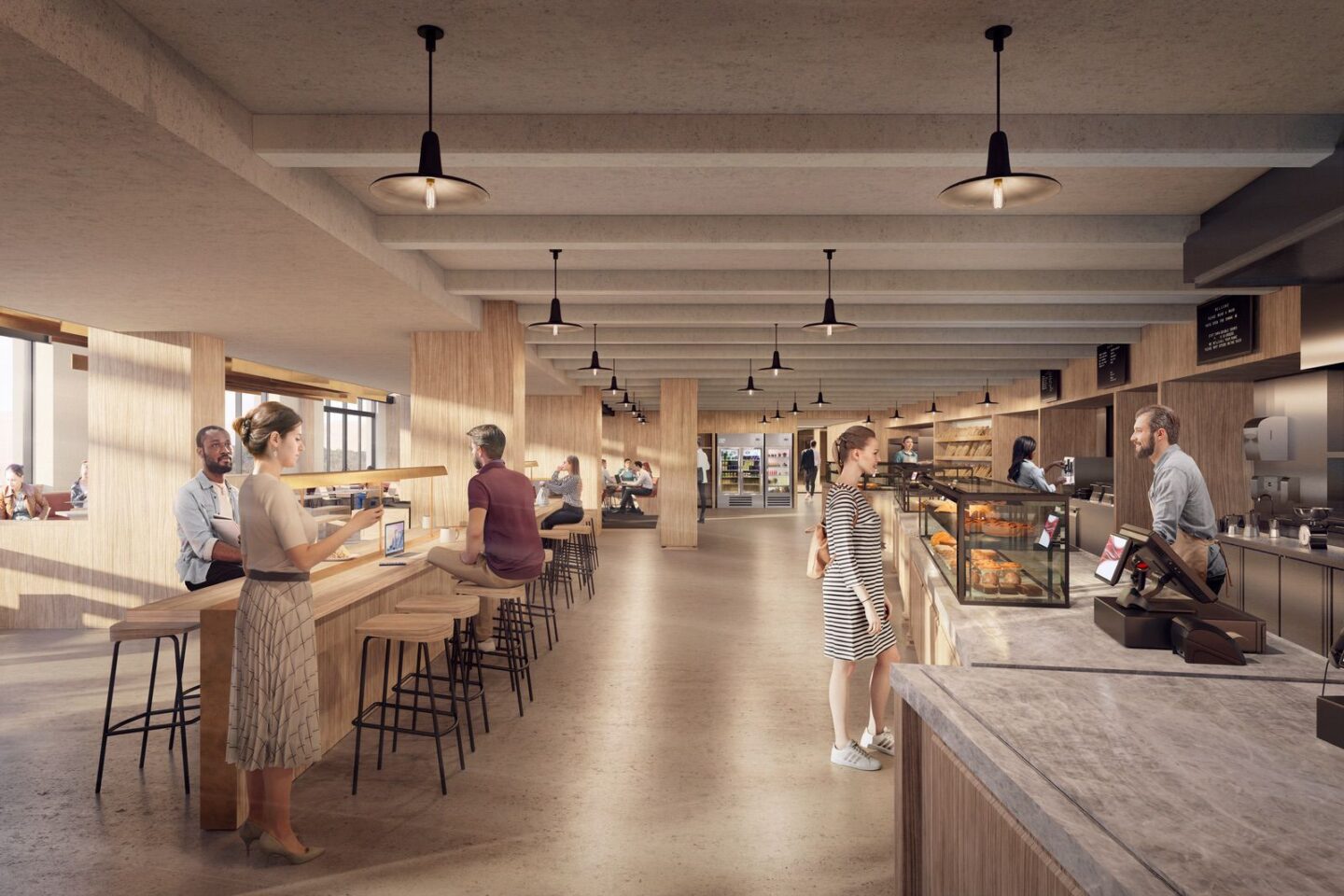 Phase two of the development was approved late last year and was designed by designed by Minno & Wasko Architects and Planners and Olson Kundig. The entire endeavor will include the construction of five new buildings that will bring 328 residential units and 190,000 square feet of entertainment, dining and retail offerings to The Park.
The work involving the buildings along District Drive is slated for completion by the fall of 2023. Future attractions at The Park include a brewery, a covered garden and event space, a Mexican restaurant, an Italian steakhouse, and duckpin bowling nightlife entertainment concept.