Built in 1994, this custom, geothermal home offers residents interesting architectural features both internally and externally.
The circular design and copious windows allow plenty of natural light to brighten the interior, while the unique exterior contrasts with the surrounding rural landscape.
A centrally positioned spiral staircase provides access to the upper level of the home.
The top floor features a skylight, cedar beams, and a cozy living space with sliding doors leading to the patio.
The home contains four bedrooms and two full bathrooms, with the primary bedroom including a walk-in closet.
The kitchen has granite countertops, a moveable island, a freestanding stove/oven, and a large, tiled pantry.
There are tiles and carpet flooring throughout the residence.
A separate utility room provides extra space for laundry and storage.
Outside, there is an attached greenhouse, numerous solar panels, a bocce court, shaded entertaining area, and plenty of lush, open space.
The asphalt, circular driveway leads to the house and provides ample parking space in addition to the carport.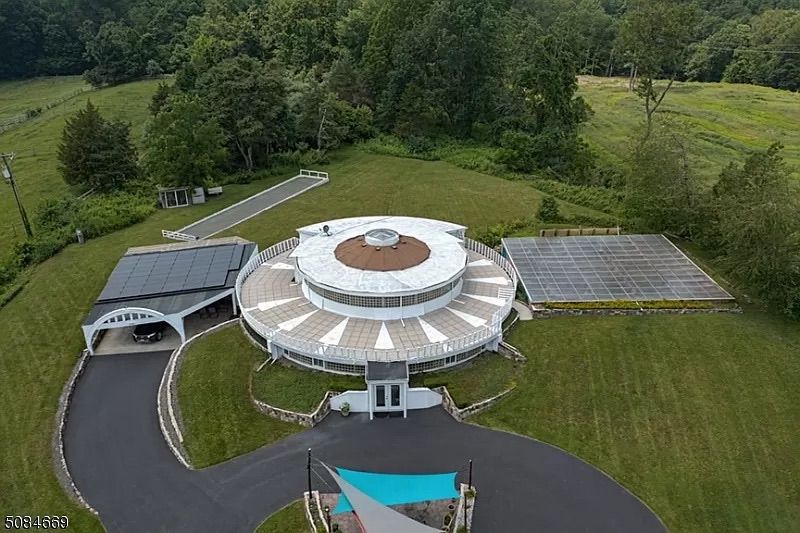 The property, located at 111 Hibler Road, Newton, New Jersey, is listed for $819,999.
Listing: 111 Hibler Road [Zillow]