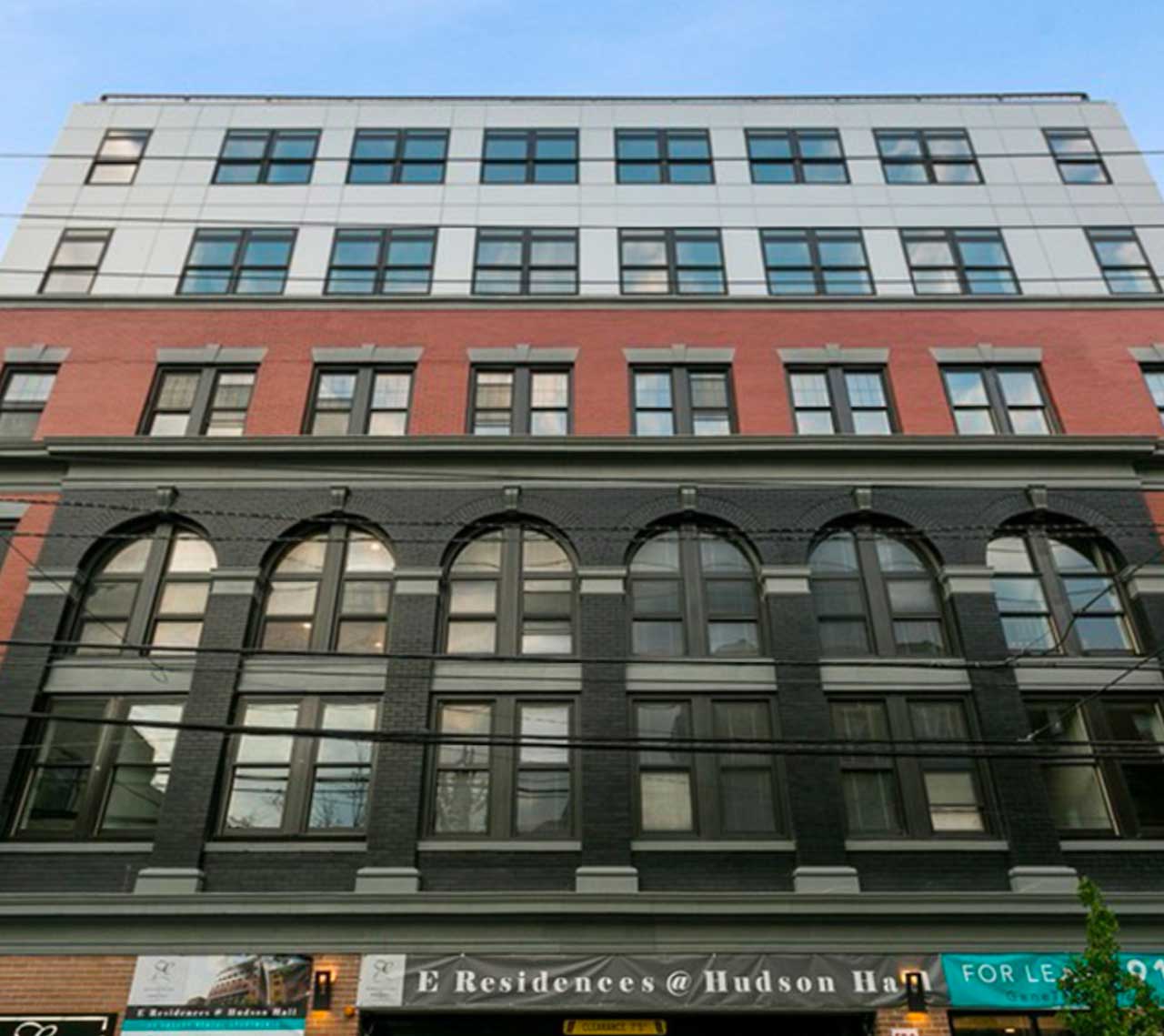 A new development in West New York that involved an adaptive reuse and expansion of a former community center could receive a tax exemption from the municipality.
The E Residences at Hudson Hall project at 6018 and 6020 Hudson Avenue is currently the subject of a proposed ordinance that was introduced on July 22. The development, which had been under construction over the last couple of years and is now being marketed to potential tenants, consists of 35 residential rental units.
The ordinance calls for approving a five-year tax exemption for Hudson Ave Development, LLC and allowing the firm to instead submit payments in lieu of taxes for new improvements on the premises.
The "approximate estimated tax otherwise due on the improvements" is listed as $114,125.70. Should the tax exemption proposal proceed, there would be "no payment on the new improvements" in the "first full year following substantial completion" of the development. The second year would involve a 20 percent payment of around $22,825.14, followed by around $45,650.28 in the third year, around $68,475.42 in the fourth year, and around $91,300.56 in the fifth year.
"As the five-year tax exemption will begin in the first full year following substantial completion, the project will be subject to an added assessment during the year of substantial completion, resulting in estimated taxes of $66,537.33," the proposed ordinance notes.
This is "in addition to the full taxes on the land and existing improvements, which shall continue to be conventionally assessed and taxed," according to the proposed ordinance, which estimates these taxes at $39,239.22 per year.
The West New York Board of Commissioners is scheduled to vote on whether to grant final passage to the ordinance during its meeting this Wednesday, August 12 at 12:30 p.m.
The site was previously home to the Hudson Hall Community Center, This facility was shuttered before the Town of West New York sold the tract to the developer in 2016 for $2.175 million, according to property sales records.
Echevarria Properties includes this development on its online list of projects. The website for E Residences at Hudson Hall promotes it as a "luxury rental building featuring condo-quality one and two-bedroom residences."
Note to readers: The dates that matters are scheduled to be discussed by the West New York Board of Commissioners and other governing bodies are subject to change.