Home
Tags
Riverfront Square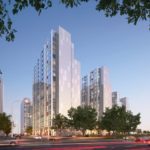 The second plan for a mixed-use development at the site where the Newark Bears previously played could be approved as early as today.
The former home of the Newark Bears baseball team is being torn down in preparation for a large new development complex called Riverfront Square.
Jersey Digs obtained a copy of the agreement, which reveals new details about the major project coming to the Riverfront Stadium site.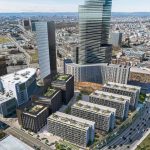 The nation's largest timber office building is set to rise at the former Newark Bears stadium, and seven other components over three different phases are planned at the property.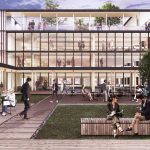 An environmentally sustainable office tower will be the first commercial building in the highly anticipated Riverfront Square redevelopment project.