Home
Tags
Bergen-lafayette
Underutilized land in Jersey City's Lafayette section is starting to be put to a better use, and a groundbreaking at 424 Whiton Street is kicking off what could be a flurry of activity coming to the neighborhood soon.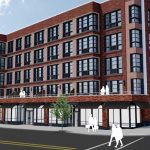 Since the opening of Berry Lane Park last year, Ward F is suddenly attracting more developers to this corner of Jersey City. In fact, plans are underway for a new mixed-use development directly across the street at 975 Garfield Avenue.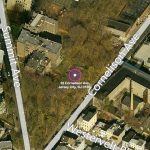 Preliminary plans are in the works to develop a city-owned lot in Jersey City's historic Bergen Hill neighborhood. The plan could bring a 5-story, 30-unit building to the currently wooded parcel.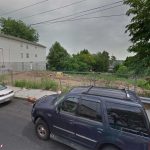 In the nearly 17 years since the first riders boarded the Hudson-Bergen Light Rail, buildings containing thousands of residential units have risen within walking distance of many of its 24 stations. Now, development could soon be centered around a stop in Jersey City's Bergen-Lafayette.
More apartments are planned for the heart of Jersey City's growing Bergen-Lafayette neighborhood. The vacant lot at 712-714 Grand Street could soon be home to 9 new apartment homes.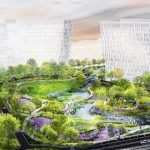 A massive multi-phased residential and retail project is in early planning phases for a large vacant tract between Liberty Harbor and Liberty State Park. The project could bring over 2,000 residential units, 50,000 square feet of retail, as well as a large public park.
Developers are planning a seven-story structure at 323-325 Pine Street, between Johnston Avenue and Ash Street, in Ward F. The building is slated to include 20 residential rental units, two of which will be designated as affordable.
A five-story development is rising at 747 Grand Street, between Arlington Avenue and Harmon Street, in Jersey City's Ward F. When completed, the building, which was originally dubbed 'Grand Parc Residences', will contain 36 market rate residential rental units.
A new mixed-use building has been proposed for 342 Johnston Avenue, at the northern corner of Whiton Street, in the Lafayette Park Redevelopment Plan Area. Developer RUC Holdings, LLC is seeking preliminary and final major site plan approval for the project.
The former All Saints School, built in 1897, at 305 Whiton Street in the Lafayette area of Jersey has recently been converted into 25 market-rate and affordable condos.