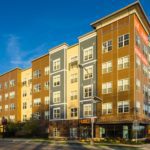 24 Jones, a 152-unit Class A apartment community in Newark, New Jersey was recently sold for $36.5 million.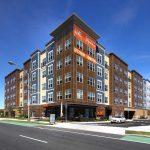 Luxury apartments for rent plus amenities and incentives in Newark's convenient University Heights district.
Is Newark the new Brooklyn? With the Brick City welcoming billions of dollars in new residential, commercial, and industrial development, along with a blossoming arts scene, it's a question worth asking.
While Downtown has gotten all the attention as Newark's hub of commercial redevelopment, University Heights has quietly become one of the city's hottest up-and-coming residential neighborhoods.