Home
Tags
235 Grand Street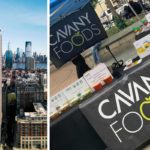 A Bergen-Lafayette meal delivery service will be bringing an expanded version of their business to a 1,750-square foot Downtown space later this year.
235 Grand is a 49-story luxury rental building with a mix of studio, one-, and two-bedroom residences and amenities.
Thoughtful layouts with high-end finishes and sweeping views plus a full collection of amenities are now for rent in the heart of Downtown.
Developers Ironstate Development and KRE Group recently released renderings for their 549-unit tower in downtown Jersey City.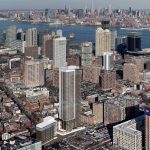 Demolition has commenced at 235 Grand Street in Jersey City's Liberty Harbor neighborhood, and a new rental building plus some added green space will be coming to the site.
Due to its close proximity to the Light-Rail, Liberty Harbor North has extensive development in the works. One of the more significant projects is...