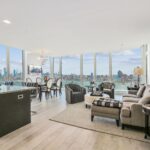 Enjoy uninterrupted views from this expansive residence in the highly desirable Crystal Point building in Jersey City.
This 1-bedroom, 1.5-bathroom luxury condo in Crystal Point offers dramatic views of NYC, convenience to Jersey City dining, upscale amenities on-site, and more.
This 2-bedroom, 2.5-bathroom condo in the sought-after Crystal Point building has wow-worthy views and is the largest two-bedroom line in the building.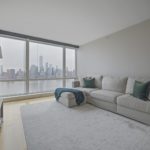 Put your personality into this 1-bedroom, 1.5-bath gem in Downtown Jersey City, with a modern open floor plan.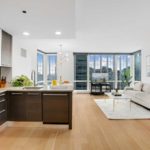 Unit 1906 is 944 square feet with one-and-a-half baths, access to Crystal Point's resort-style amenities, valet parking, and a 30-year tax abatement in Jersey City.
Unit 2201 is a two-bedroom, two-and-a-half-bath residence with access to the full collection of amenities at Crystal Point.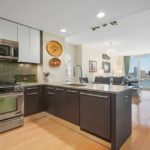 The largest one-bedroom in the building includes one-and-a-half-baths, sweeping views, and access to a wealth of amenities.
Unit 2603 totals 1,373 square feet and includes a tax abatement until 2040 plus a low maintenance fee.
Unit 3404 wows with 1,050 square feet, panoramic views, and luxury amenities in Downtown Jersey City.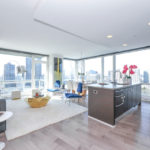 Situated high in the sky on the 22nd floor of Downtown Jersey City's best full-service building, this two-bed, two-and-a-half-bath home offers every luxury amenity, including a private balcony.