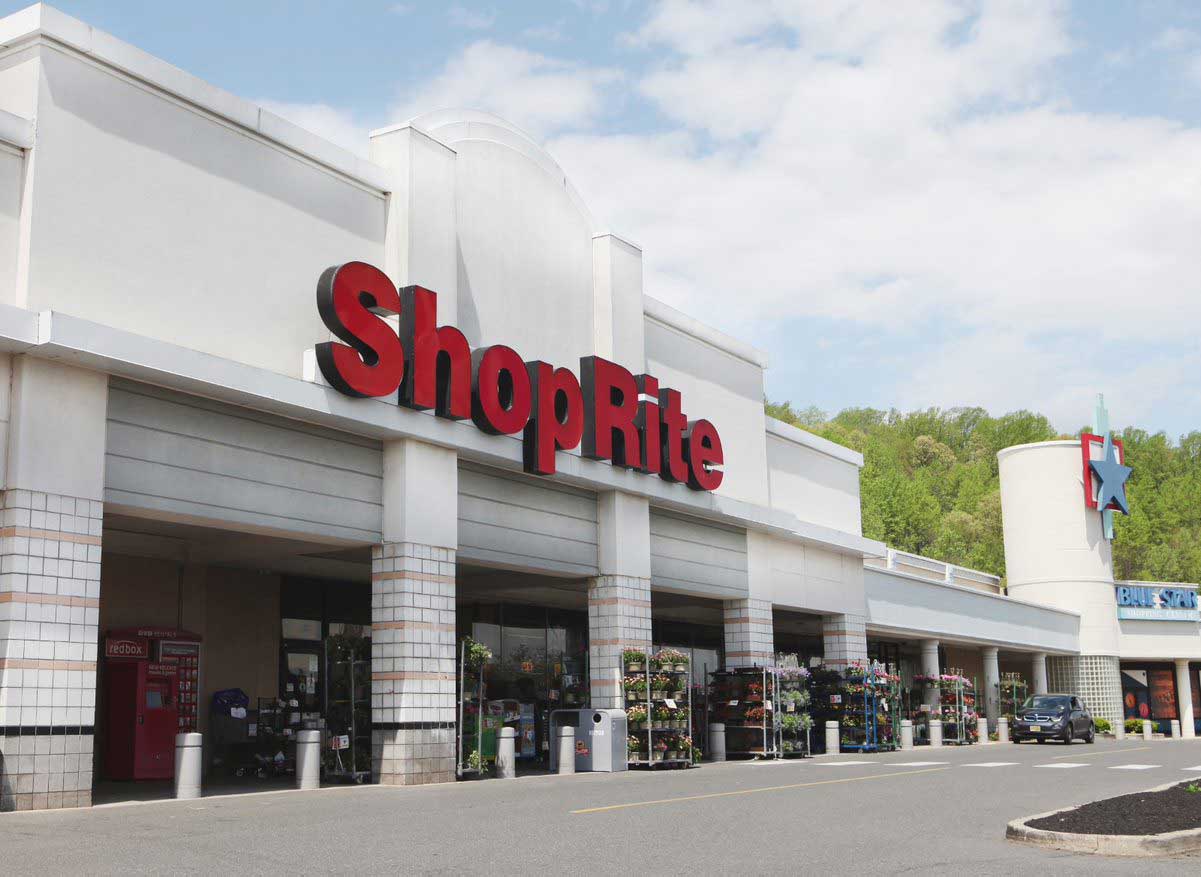 The announcement of a new 72,000 square foot ShopRite lease and relocation is the centerpiece of vast improvements being made at Blue Star Shopping Center in Watchung, NJ.
Levin Management Corporation (LMC) announced the new lease and relocation as the property's managing and leasing agent. ShopRite has been a core tenant of Blue Star Shopping Center since 1980. 
The deal is part of LMC's commitment to redevelop, re-tenant and renovate the 428,000 square foot retail property on Route 22 in Watchung.
"Blue Star Shopping Center has long served as a preeminent Somerset County shopping destination," says Maxim Gagneron, LMC's vice president of construction and development. "We are thrilled to unveil the details of its bright future, centered on the addition of this state-of-the-art ShopRite."
Blue Star Shopping Center is co-anchored by ShopRite, Kohl's and Marshalls. The existing ShopRite location will remain open and functioning while the new 72,000 square foot space is developed from the ground up.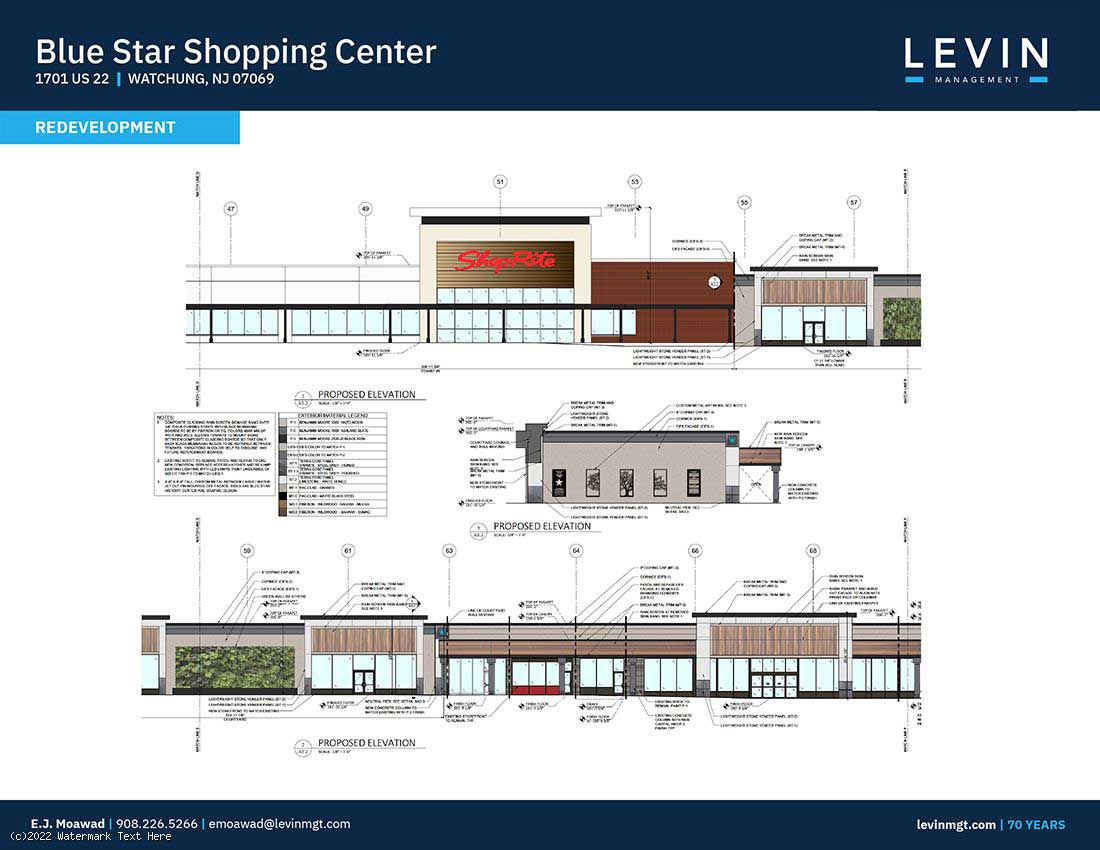 Upon completion, the current ShopRite location will be repurposed into retail space for multiple new tenants. They will join a roster of current Blue Star tenants that includes TGI Friday's, Five Guys, Dollar Tree, and Hand & Stone Massage.
"It is always gratifying to work with long-term tenants to accommodate their evolving needs," Gagneron continues. "The end result will be a source of pride for property ownership, every Blue Star tenant and the entire community." 
Center-wide changes and improvements are planned for Blue Star Shopping Center. LMC secured land use approvals for façade and common area improvements, as well as a landscape redesign that features outdoor seating areas. Improvements to lighting and parking lot space are planned, as well as development of infrastructure to support electric vehicles (EVs).
LMC's leasing team served as landlord representative in the lease transaction. ShopRite is operated by Village Supermarkets.