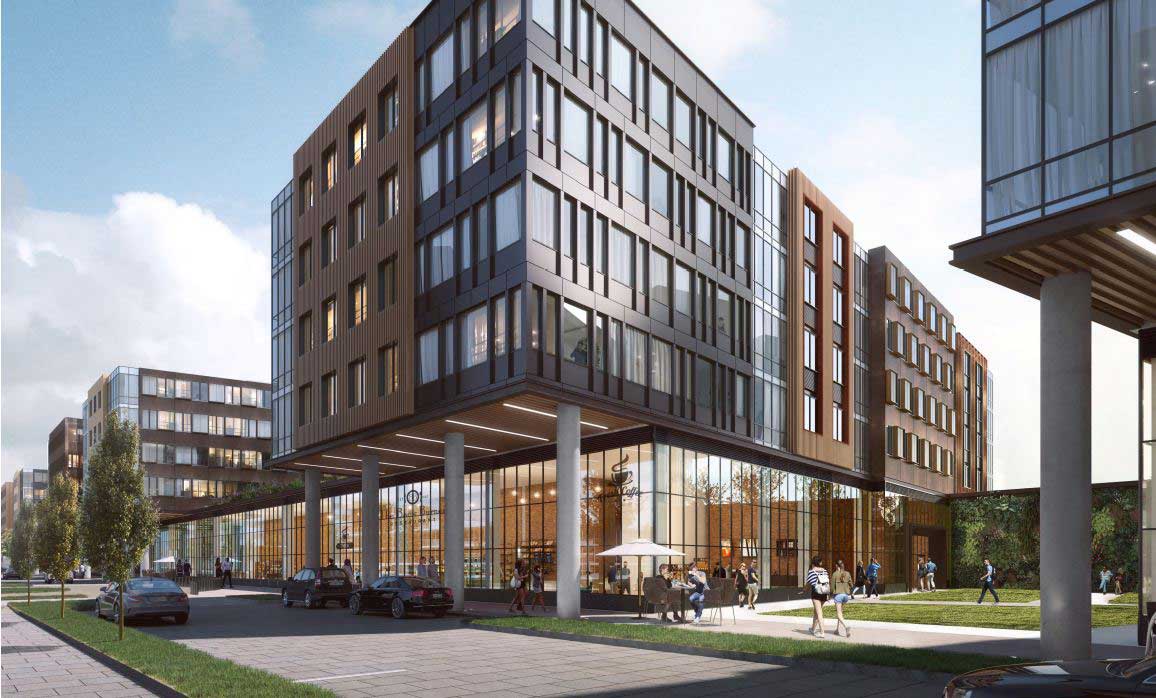 A former industrial site alongside Route 27 and the Northeast Corridor train tracks in Elizabeth has become one of the largest vacant lots in the area, but it might not stay undeveloped for much longer.
Home to just a lone smokestack that is regularly passed by road and rail commuters, 827-961 Newark Avenue is owned by a company called Baker Center Holdings, LLC, which is planning to construct a massive seven-building mixed-use complex on the premises over four phases.
The proposal calls for 632 residential units, 32,750 square feet of office space, a linear park, 1,242 parking spaces, and retail space, according to a notice of hearing. The complex would contain a mixture of one-bedroom, two-bedroom, and three-bedroom residential units.
Six of the buildings are slated to be five stories tall while one would be four stories tall.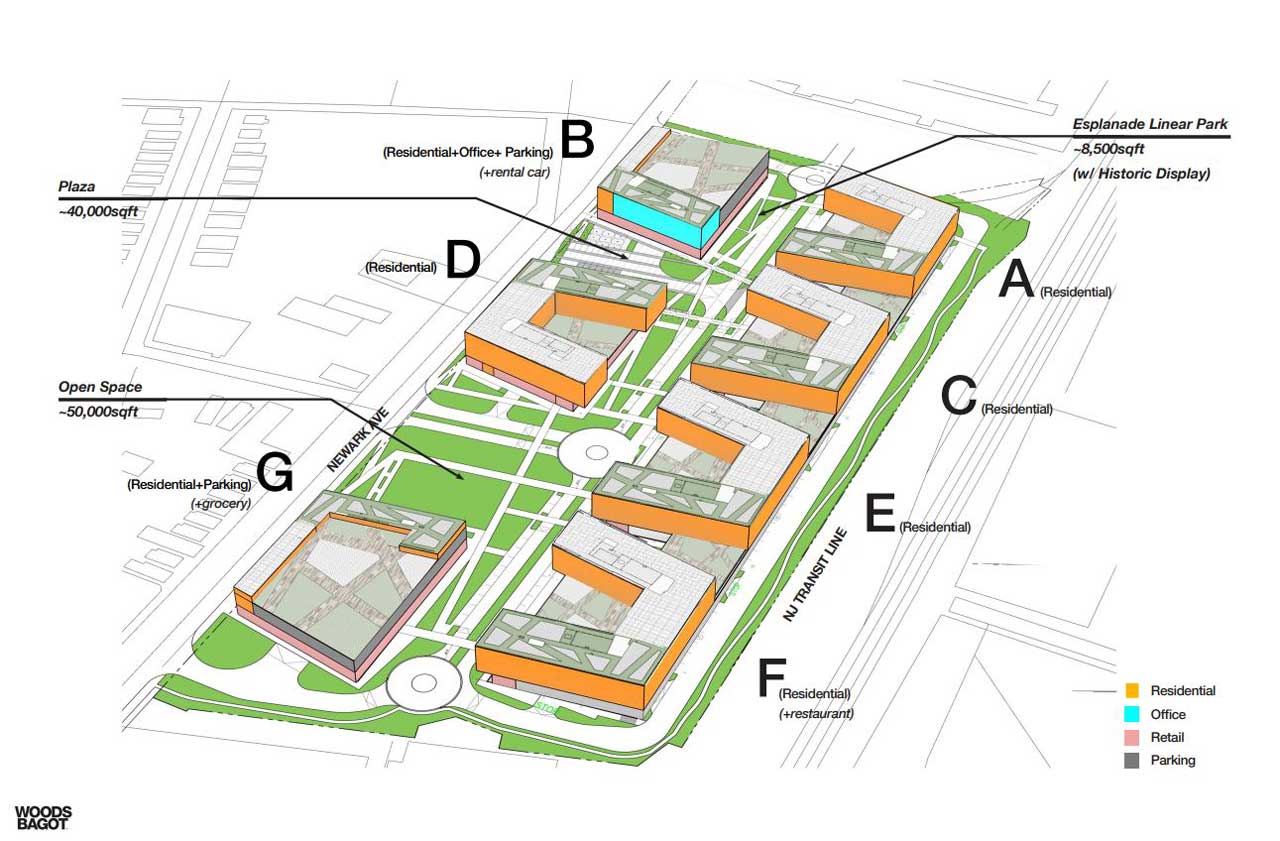 Documents released by Elizabeth's municipal government associate Langan, HM White, Icor, WSP, and Woods Bagot with the development, noting that in the plans, "buildings are organized along a central esplanade with shared street, parking, and retail."
Baker Center Holdings, LLC is scheduled to go before the Elizabeth Planning Board on Thursday, November 4, at 7:30 p.m. to seek a number of approvals and variances related to the plans.
Tax records associate the firm with an address in Teaneck that is also used by Treetop Companies. Treetop's website includes an undated rendering for a project at this location.
The property is situated between the Elizabeth Stop & Shop supermarket and the Newark city limit, just a short walk from New Jersey Transit's North Elizabeth train station.
A gargantuan industrial building that was four stories tall and blocks long previously stood at the site until demolition took place around nine years ago.
A 2020 municipal report from Harbor Consultants said that the building caught fire in 2011, causing significant structural damage. Originally, the edifice was used to build engines for the military during World War I, according to the report.
Note to readers: The dates that applications are scheduled to be heard by the Elizabeth Planning Board and other commissions are subject to change.