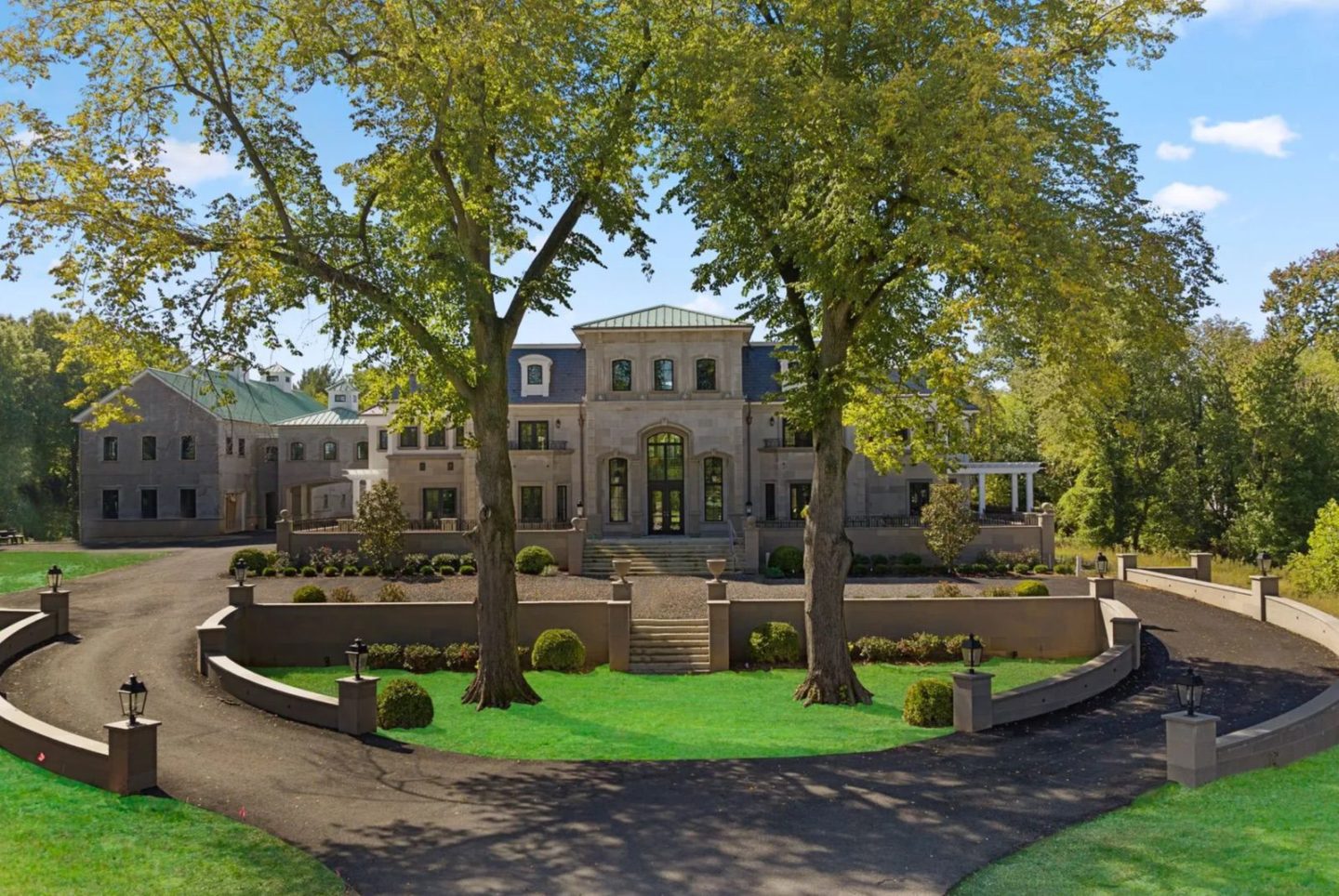 A sprawling home that remains unfinished despite years of construction has hit the open market and could potentially smash several real estate records in South Jersey.
A 40,000-square-foot mansion in the Delaware River neighboring township of Cinnaminson has been listed for sale at $24.95 million. The property is currently owned by Carlton and Orsula Knowlton, who founded Tabula Rasa HealthCare Inc over a decade ago before stepping down from the company in September.
Various real estate professionals have speculated that the $24.95 million asking price is the highest ever for a residential property in the southern half of the Garden State. The Philadelphia Business Journal reported that the couple have already spent about $27 million building the home, which is about 90% complete.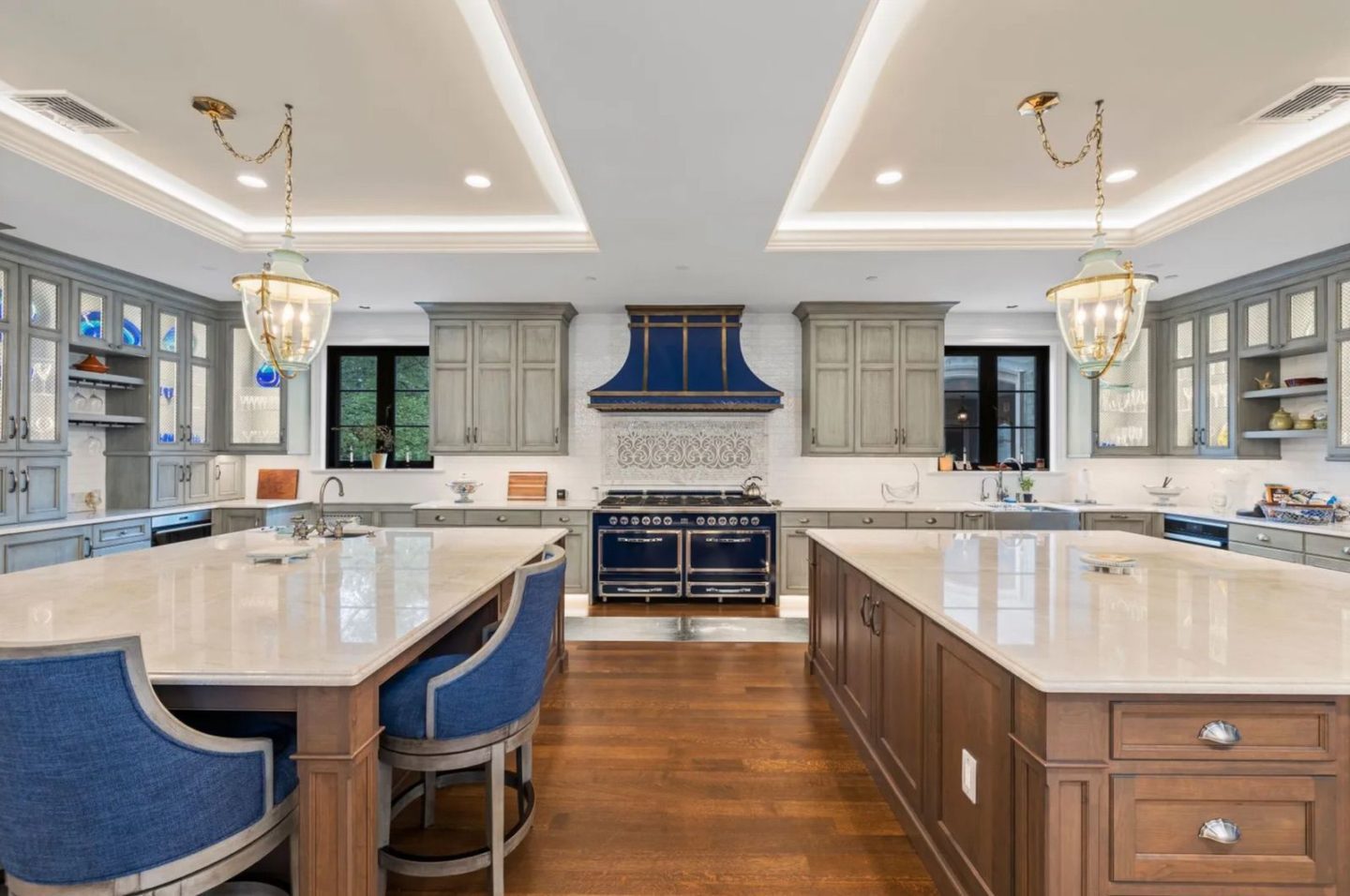 "Destined to be one of the most magnificent properties in the Philadelphia metropolitan area, its southern New Jersey setting is ideal for those seeking a world-class home base between New York City and Washington D.C., and quick access to New Jersey beaches and multiple airports that service the globe."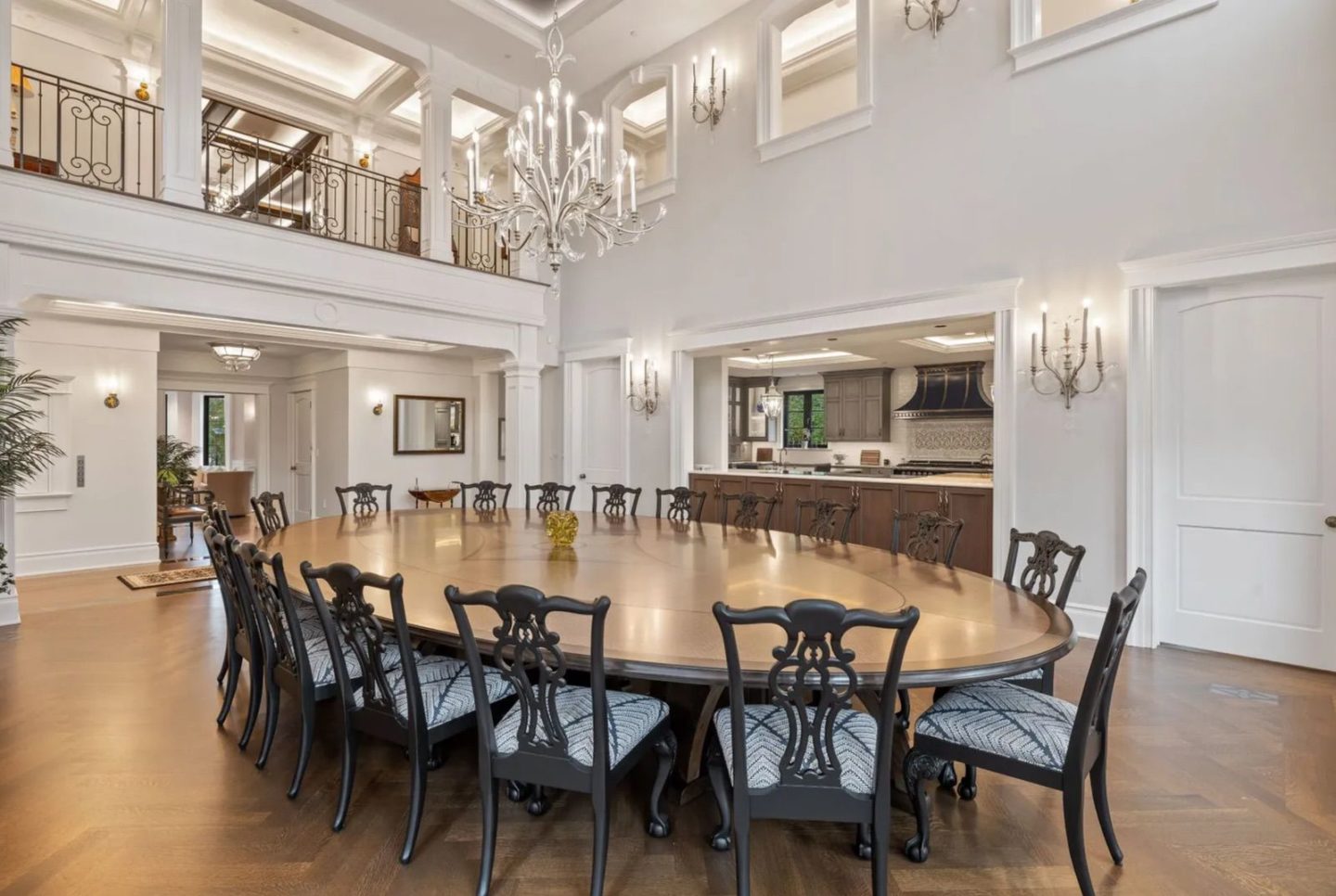 The edifice, set back from Riverton Road on 7.7 acres, impresses right from the entrance with dual floating staircases and a view out of the French doors to a courtyard that sports a reflecting pool. The living space entails seven bedrooms and 10 bathrooms and features amenities like six fireplaces, an indoor swimming pool, a vehicle elevator, a home theater, a wine cellar, and even a chapel.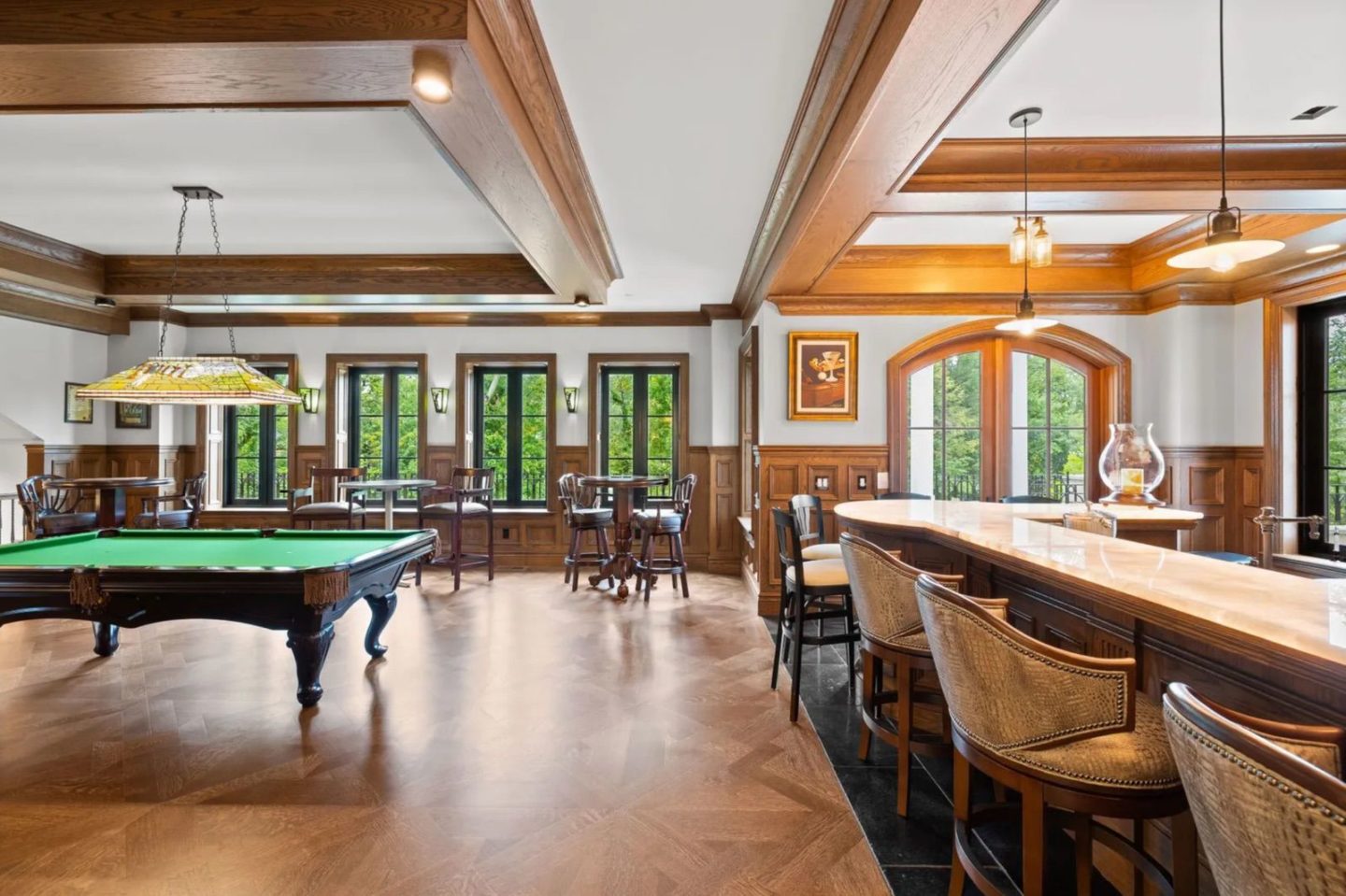 Other perks of the property include a sports-themed tavern and a unique main bedroom. It offers a large seating area, dual walk-in closets, and a spa bathroom with a tube elevator that delivers you directly to the gym and indoor pool area.
Cinnaminson is situated in Burlington County northeast of Philadelphia and south of Trenton. The borough of about 15,000 residents perhaps isn't best known for its pricey real estate listings but does boast a median household income of $116,052, which is about 1.3x the state average.
Kevin Steiger with Kurfiss Sotheby's International Realty is the listing agent for the home, and buyers interested in bidding on the mansion must submit documentation attesting to their "proof of ability" to purchase the property.