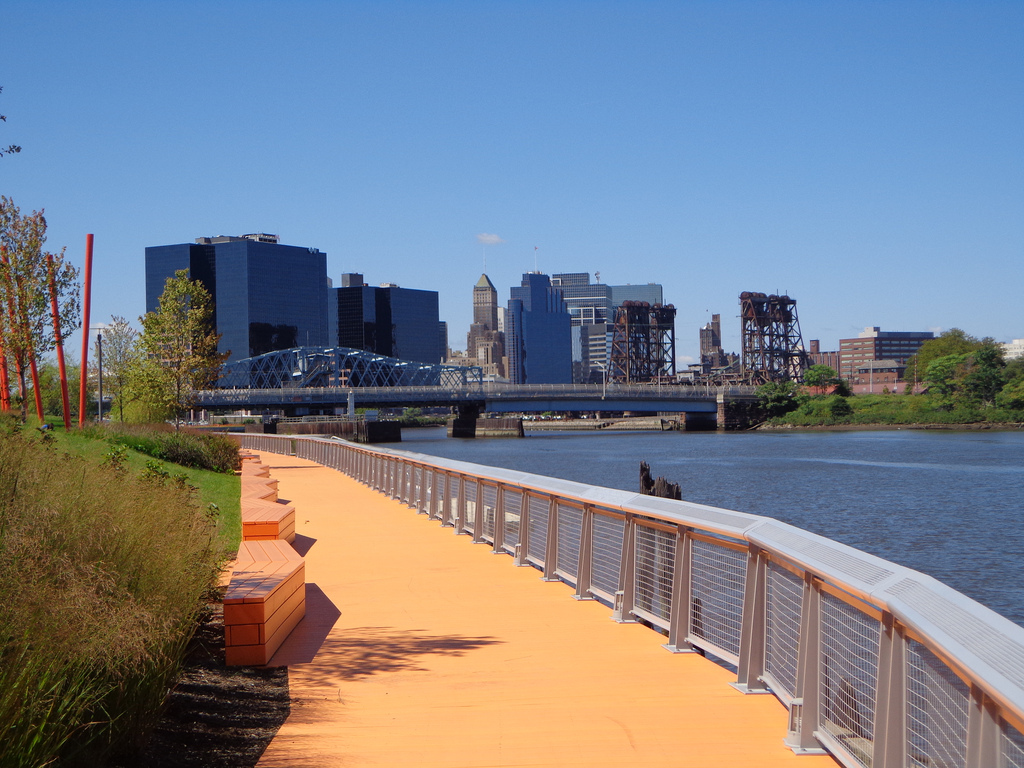 A 15-acre stretch of land running along the Passaic River in Newark is about to get a major upgrade. Last month, the City of Newark, Newark Community Economic Development Corporation, and Trust for Public Land selected James Corner Field Operations as the lead designer and landscape architect for expansion of Riverfront Park. The firm is the same one behind the High Line in Manhattan, Chicago's Navy Pier, and Cornell's tech campus on Roosevelt Island.
The Park will be extended from it's beginning on Raymond Boulevard and Brill Street, all the way up to Bridge Street, encompassing three of Newark's five wards.
"Newark is undergoing a major revitalization that we want everyone to enjoy," said Newark Mayor Ras J. Baraka. "First impressions matter and we want everyone's first impression of our City, our gateways and our parks to be a positive one. Working with James Corner Field Operations on Riverfront Park will help give Newark the design-world credibility that we deserve. Our continued work on Riverfront Park will allow the Passaic River to serve as another front-door into the City."
Leaders of the project are currently soliciting community input about what they'd like to see in the park. There's a "pre-design" online survey you can fill out to add you input.