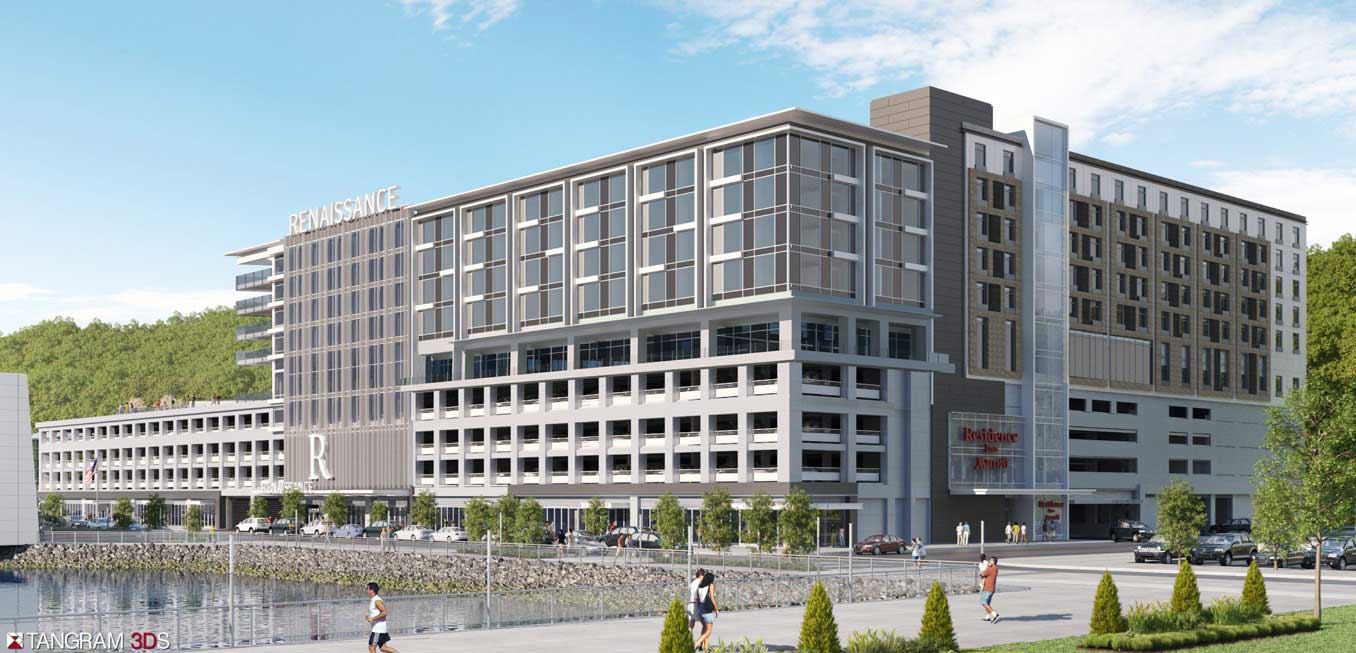 A building containing a Residence Inn by Marriott hotel, a Renaissance hotel, a parking garage, and 17,000 square feet of retail space on the first floor is in the process of being built at the Port Imperial complex in Weehawken.
When completed, according to a statement by developer Mack-Cali Realty Corporation, the Residence Inn will be an extended-stay hotel with 154 rooms and an area for hot breakfast, while the Renaissance will have 210 rooms with spaces for breakfast and a lounge area.
Although each hotel will have its own lobby and entrance, there will be a shared sky lobby with skyline views, a pool, a restaurant, and a fitness center. Both hotels are expected to create over 100 jobs, the statement says.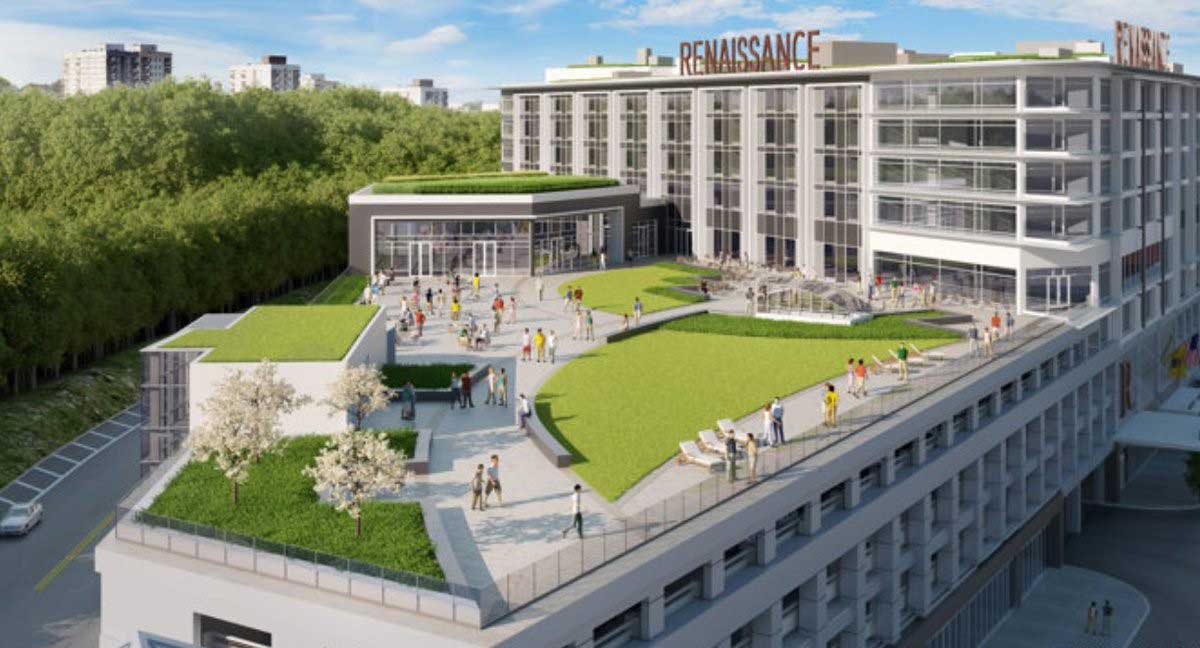 Hotel guests will be within close walking distance of New York Waterway's Port Imperial Ferry Terminal, the Hudson-Bergen Light Rail's Port Imperial Station, and local bus service.
Meanwhile, according to a legal notice from the Township of Weehawken, the parking garage will contain 850 spaces "to provide the much-needed parking to serve ferry users and Township residents." It will cost $58.6 million to construct, the notice states.
This project has been in the works for several years, though significant construction only began in 2016. A groundbreaking ceremony was held in 2011, and then another occurred over two years later. Finally, in 2015, $94 million in financing was secured and development was ready to begin.