Located in Clifton, this authentically mid-century home offers location and luxury.
The exterior of the house is comprised of a few different volumes, including the home as the main volume, a carport off the front, and a three-seasons room off the back. The façade, divided by level, boasts brick on the bottom half and tongue-and-groove cedar above, complete with large windows that include transoms, allowing even more light into the space, and a sloped roof.
Originally designed in 1952 by a renowned local architect, Arthur Rigolo, the home was recently updated in 2006. Much attention was paid to maintaining the original design of the house during renovation.
The renovation included the installation of eco-friendly sustainable cork flooring throughout for both comfort and design, as it complements the original wood paneling and trim nicely. The windows were updated with energy efficient Andersen windows, allowing natural light to flood the open interior spaces. Multi-zoned radiant hot water heat throughout the ceilings and floors allow the home to be warm without paying much.
The chef's kitchen, also updated during the renovation, includes wood cabinetry that appears original and top-of-the-line appliances.
The mid-century charm of the house is evident in its volume and quintessential characteristics such as the carport, open floor plan, centralized brick hearth, floating wood stairs with metal pipe handrail, and wood-paneled built-ins.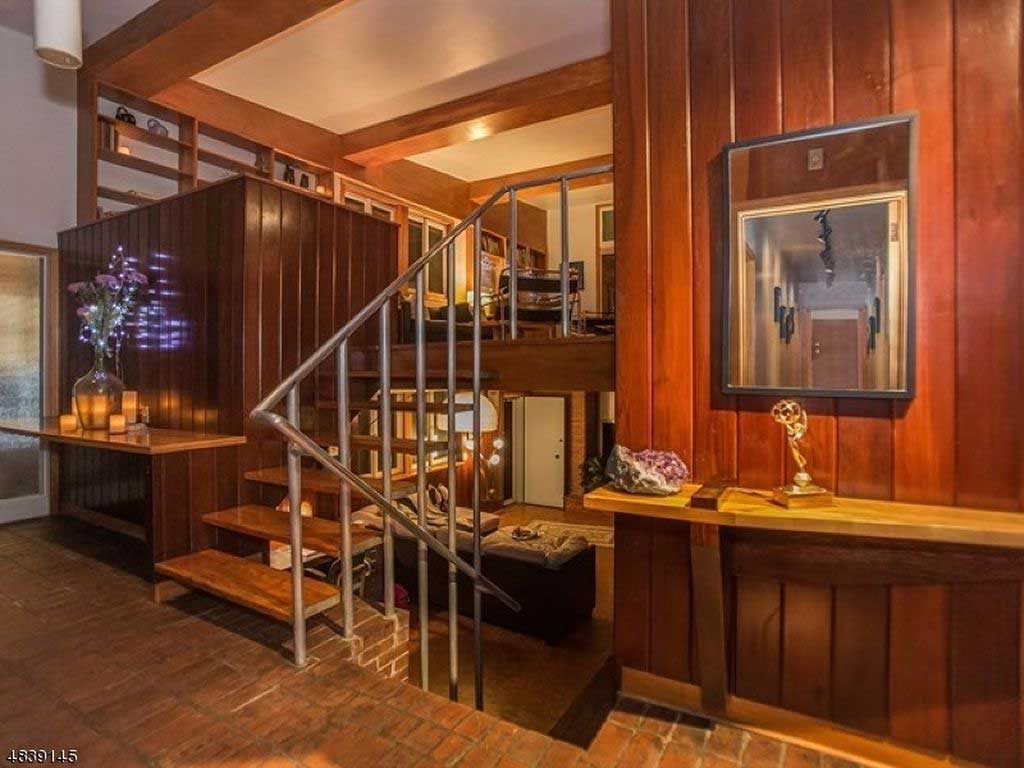 The location offers residents an easy commute to New York City with bus and train connections located just a few blocks away.
The home, located at 56 Woodlawn Avenue, is asking $678,900.
Listing: 56 Woodlawn Avenue [Zillow]
—