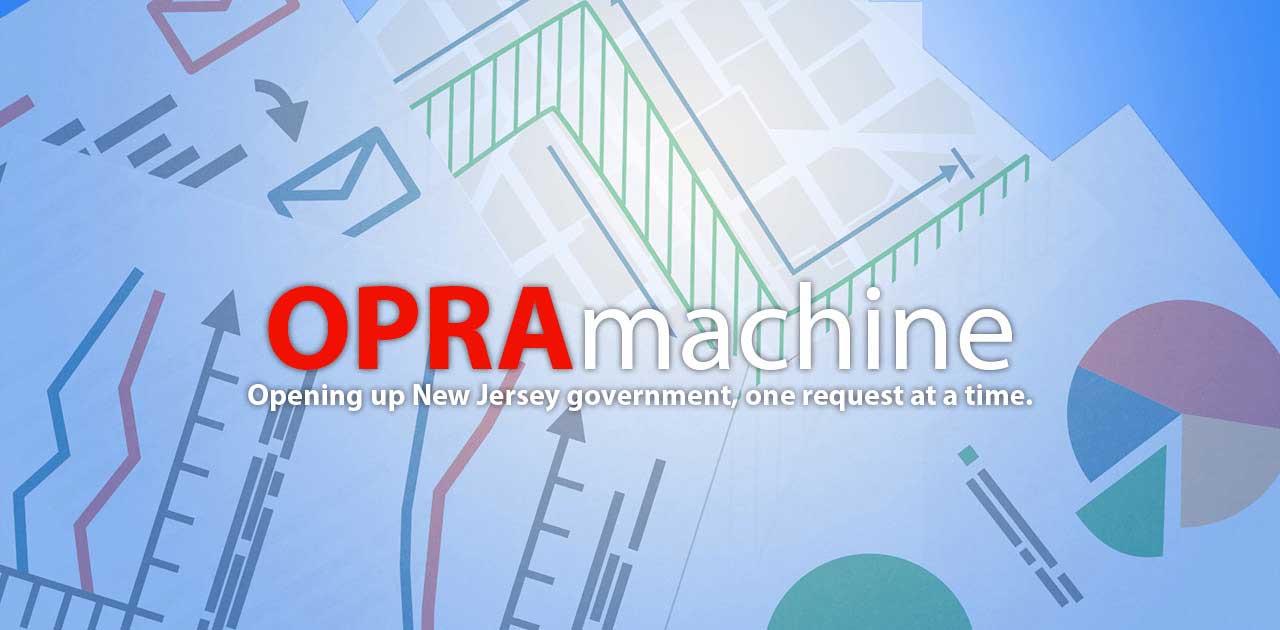 Requesting documents through the Open Public Records Act is often fraught with frustration and delays.
"I tried to get basic records — copies of checks and financial records — for investigative pieces," said Gavin Rozzi, a journalist and professor at Rutger University's Urban and Civic Informatics Lab. "But people gave me the run around all the time."
That was the inspiration for OPRAmachine. The website, which debuted in its final form last year, streamlines the process of making OPRA requests for any municipality through New Jersey and then publicly tracks their progress. Once the request is completed or denied, the responses are posted on the website. It essentially allows the public to pool its resources when it comes to public documents.
One of the benefits of opening the requests up to public inspection is that they can be scrutinized for misinformation or other failures to comply with the law. "Oftentimes municipalities and other governmental agencies skirt complying with the law to the detriment of public information," Rozzi said.
But not all public entities are pleased with the website's mission. In 2018, Monmouth County special council Catherine Kim refused to respond to OPRA requests made through OPRAmachine, requiring a personal email instead.
"The County will deny any requests for records if the responses, including attachments, are automatically posted on any websites," Kim wrote in response to a request that sparked a legal battle.
Rozzi and colleague Jeff Epstein filed a lawsuit against the County of Monmouth and won an important victory for government watchdogs. "While the statute requires the agency's form to include a place for an address and phone number, our courts have held that a requester's failure to provide this information is not a basis to deny a request," wrote the Superior Court judge in the ruling.
Rozzi believes the centralized infrastructure of his site can benefit municipal clerks and others who handle such requests. Before making an OPRA request, users can search to find if a similar request has already been completed. The site has more than 5,000 users who have submitted more than 35,000 OPRA requests since the website launched in beta in 2018.
"It might actually save municipalities money instead of having a duplication of work," Rozzi said.