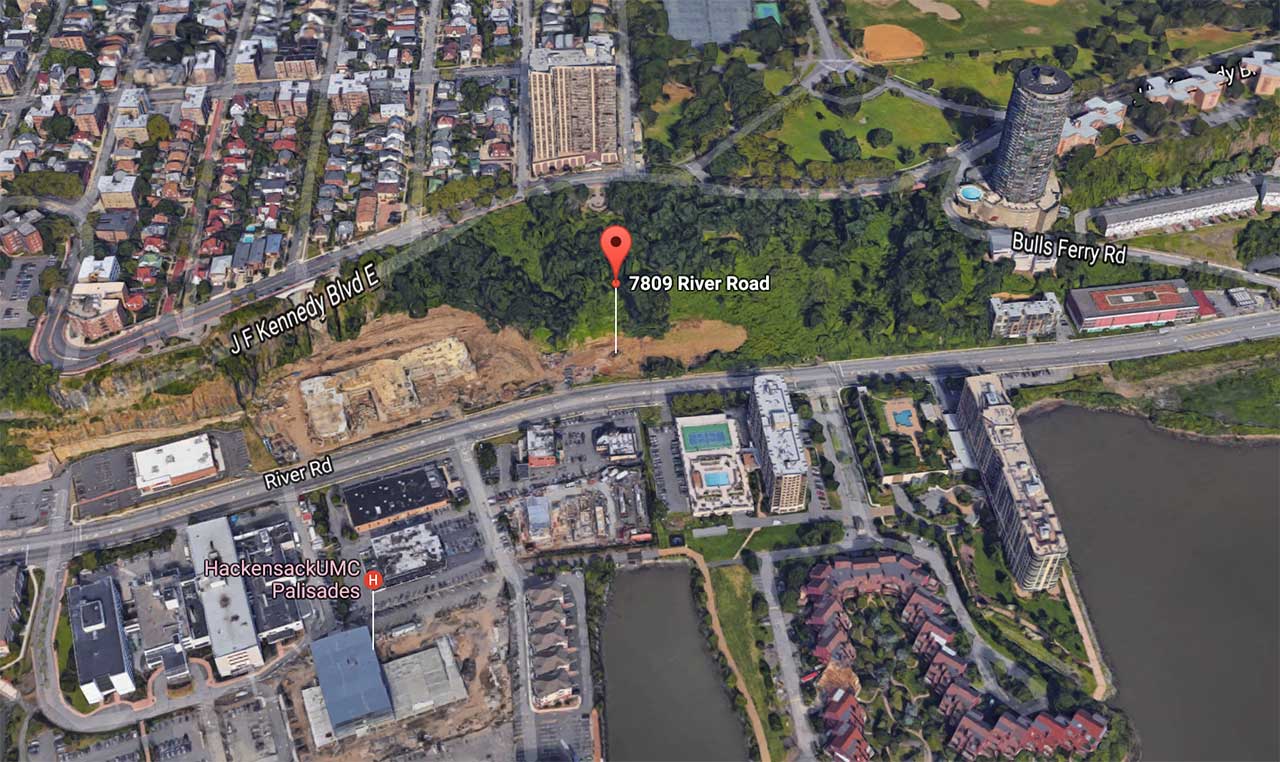 According to a public notice published last December from Hudson County Planning Board, a six-story building "for the purpose of sales, storage, and servicing of classic collectible cars" has been proposed for North Bergen. The concrete structure is slated to be built at the lots at 7711, 7801, and 7809 River Road, between 77th Street and Roc Harbour Drive in the township, near HackensackUMC Palisades and the Bergen County border. The North Bergen Planning Board held a special meeting and hearings regarding the proposal back in May of 2016.
The project developer, 7711-7815 River Road Associates, LLC, is registered out of the Edgewater offices of Daibes Enterprises, a regional construction company. The Chief Executive Officer of the business, Fred Daibes, was profiled in a 2013 edition of 201 Magazine for his classic car collection. A request for comment left with the company was not returned.
Another development was proposed for the property several years ago. According to the Hudson Reporter, 300 residential units and retail space were planned for the site back in 2011 when it was owned by the township. However, the development never came to fruition, and the tracts were sold to their current owner in March of 2012.
The property, currently a vacant and partially wooded lot across from the River View Diner, sits along a stretch of River Road that has recently seen significant development. Directly next door to the tracts at the foot of the Palisades cliffs, a massive 12-story complex developed by Daibes called The Duchess, which will contain around 300 one-bedroom and two-bedroom residential units, is nearly complete. Nearby, a Walgreens pharmacy opened in 2013, and a Starbucks Coffee location opened its doors in the fall of 2016 at 7301 River Road.