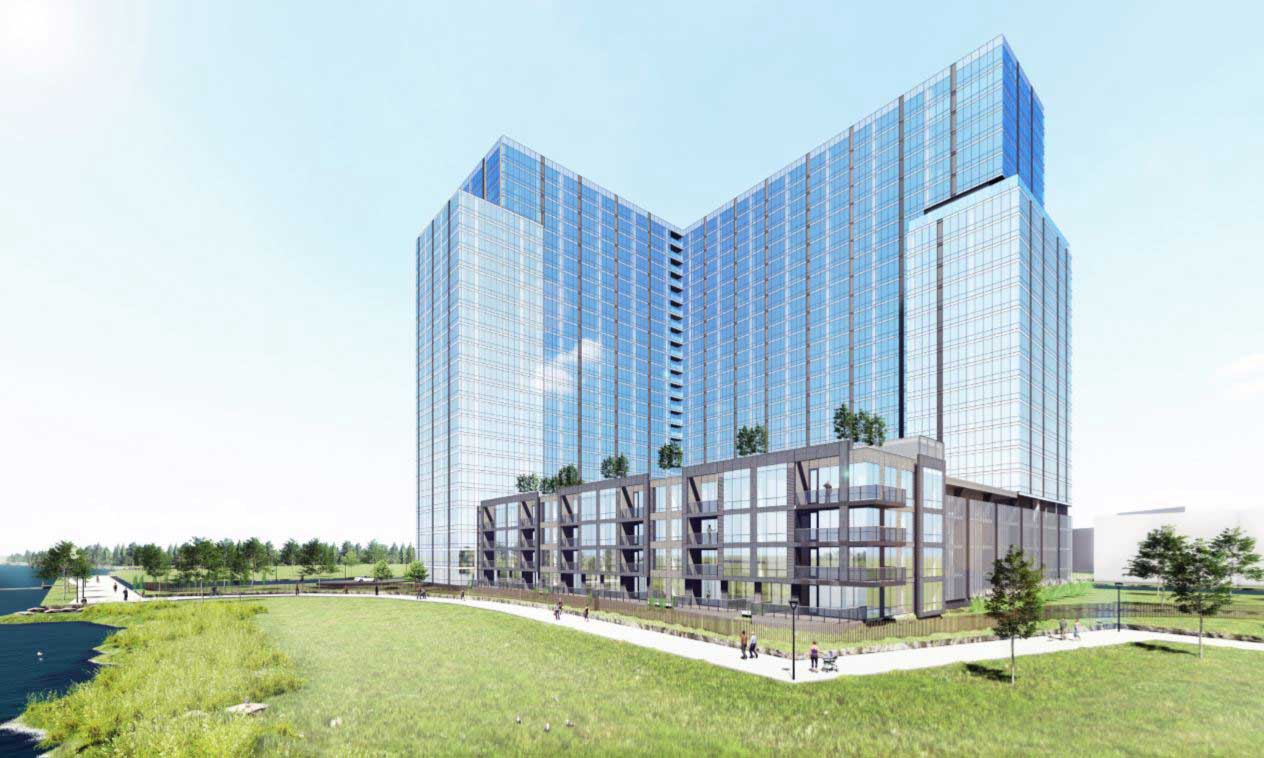 A plan to construct a new high-rise in the Meadowlands could be approved tonight.
In December, Jersey Digs exclusively reported on an application by Fraternity Meadows, LLC, a company registered out of the same address in Woodbridge Township as Atlantic Realty Development Corporation, to build a 25-story development near Brianna Lane in Secaucus.
The proposed structure, which is being referred to as XChange at Secaucus Junction's Building G, would include 403 residential units and four floors of parking should the Secaucus Zoning Board of Adjustment (ZBA) approve the developer's height variance application during its meeting at 7:00 p.m., according to a legal notice. No retail space would be included in the development.
Thomas O'Connor, the attorney for Fraternity Meadows, told Jersey Digs in an email that all of the residential units in Building B would include two bedrooms. O'Connor stated that none of the units in this building would be designated as "affordable," but that such apartments are currently located throughout the XChange at Secaucus Junction complex.
Perkins Eastman is the architect for the project, according to O'Connor, who added that construction on the building could begin in the spring if the ZBA approves Fraternity Meadows' application.
Despite the site's location near the Hackensack River, O'Connor stated that flooding around Building G is not expected.
"All of the buildings at Xchange have been constructed several feet above projected FEMA flood elevations," said O'Connor. "None of the earlier buildings have experienced any flood impacts in the past, even during Sandy."
Note to readers: The dates that applications are scheduled to be heard by the Secaucus Planning Board and other commissions are subject to change.
Related: