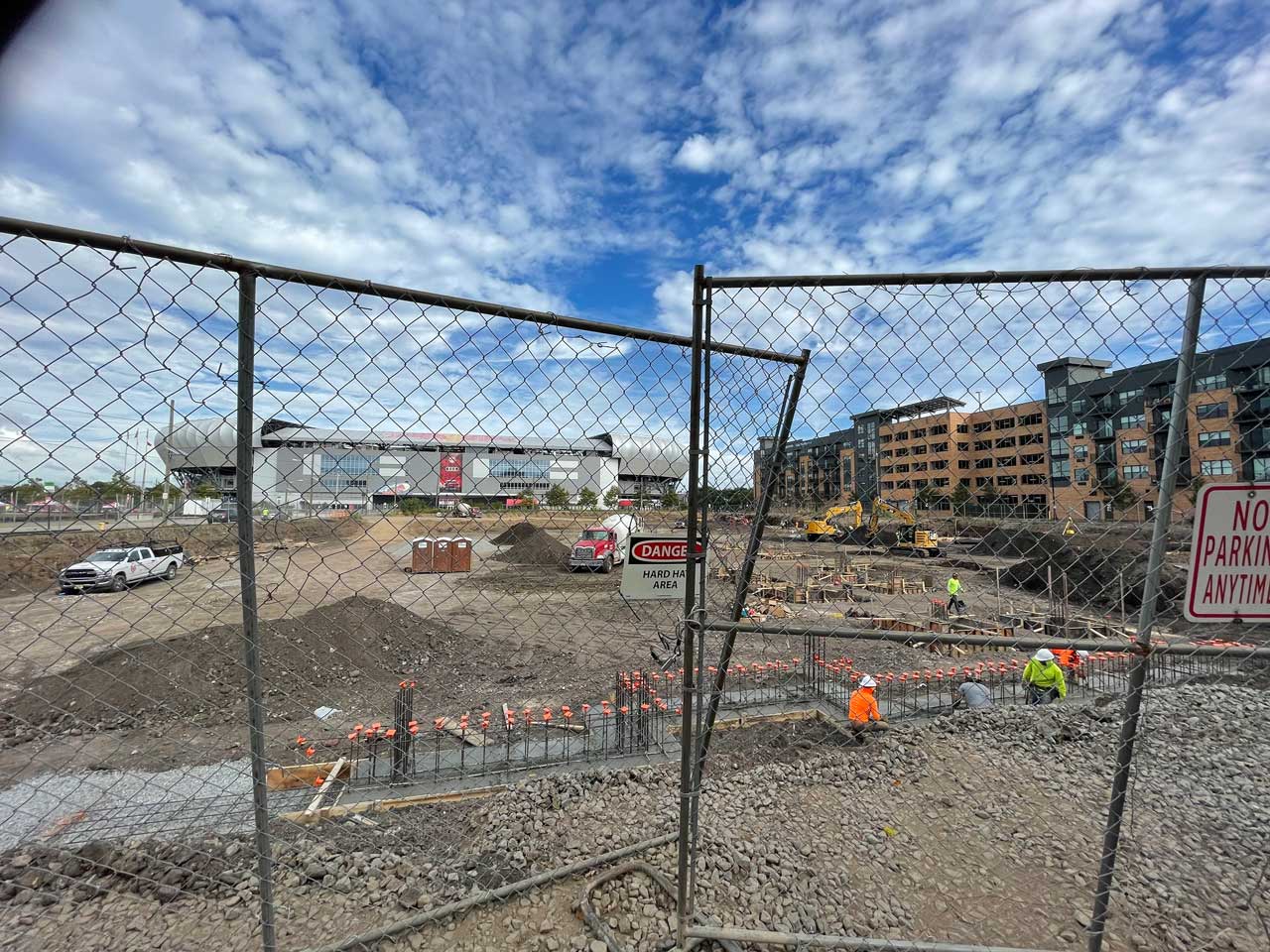 The plan to transform Harrison's industrial slum into a fashionable live-work neighborhood has turned the township into one of the fastest-growing municipalities in the state. But problems like traffic and flooding in the so-called Riverbend District are raising concerns that infrastructure isn't keeping pace.
A new apartment building breaking ground near Red Bull Stadium could be the real stress test. Block D, owned by the same developer as Cobalt Lofts and Steel Works, will bring 399 residential units to a neighborhood overrun by thousands of sports fans on game nights. Nearby projects like Harrison Urby and Harrison Lofts are also nearing completion.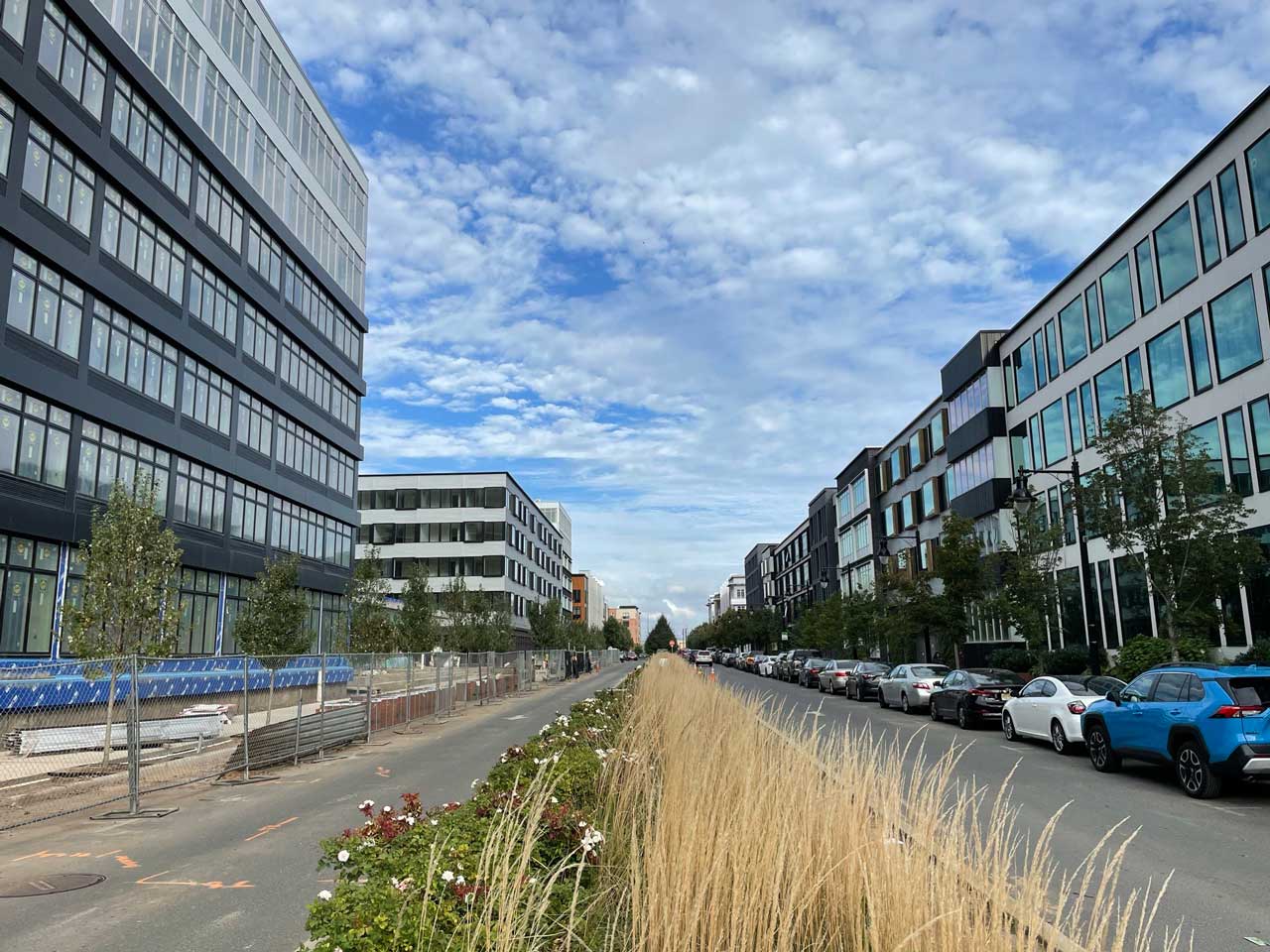 Few would disagree that Harrison's growth spurt has been good for local businesses. Erin Martin, a Kearny resident, has grown her dog-walking business into a full-service pet care company with a clientele of Riverbend newcomers. However, Martin, who offers a pick-up and drop-off service, has noticed the bottleneck congestion.
"The issue is that it's a funnel," Martin said. "So many streets in Kearny lead you there, but as soon as you enter, it's chaos."
The Riverbend District has only two points of entry, First Street and Frank E. Rodgers Boulevard, which also doubles as the district's commercial corridor. This traffic problem was foreshadowed in the redevelopment plan, which offered a solution — to transform First Street, a dead-end road along the Passaic River, into another major thoroughfare that follows the river and connects to Cape May Street. Eventually, this waterfront boulevard will link to an I-280 interchange, allowing drivers to bypass Frank E. Rodgers Boulevard altogether. There is also a prospect of bringing back a Manhattan-bound NJ Transit train station at Essex and Second streets that would give visitors and commuters more reasons to leave their cars at home.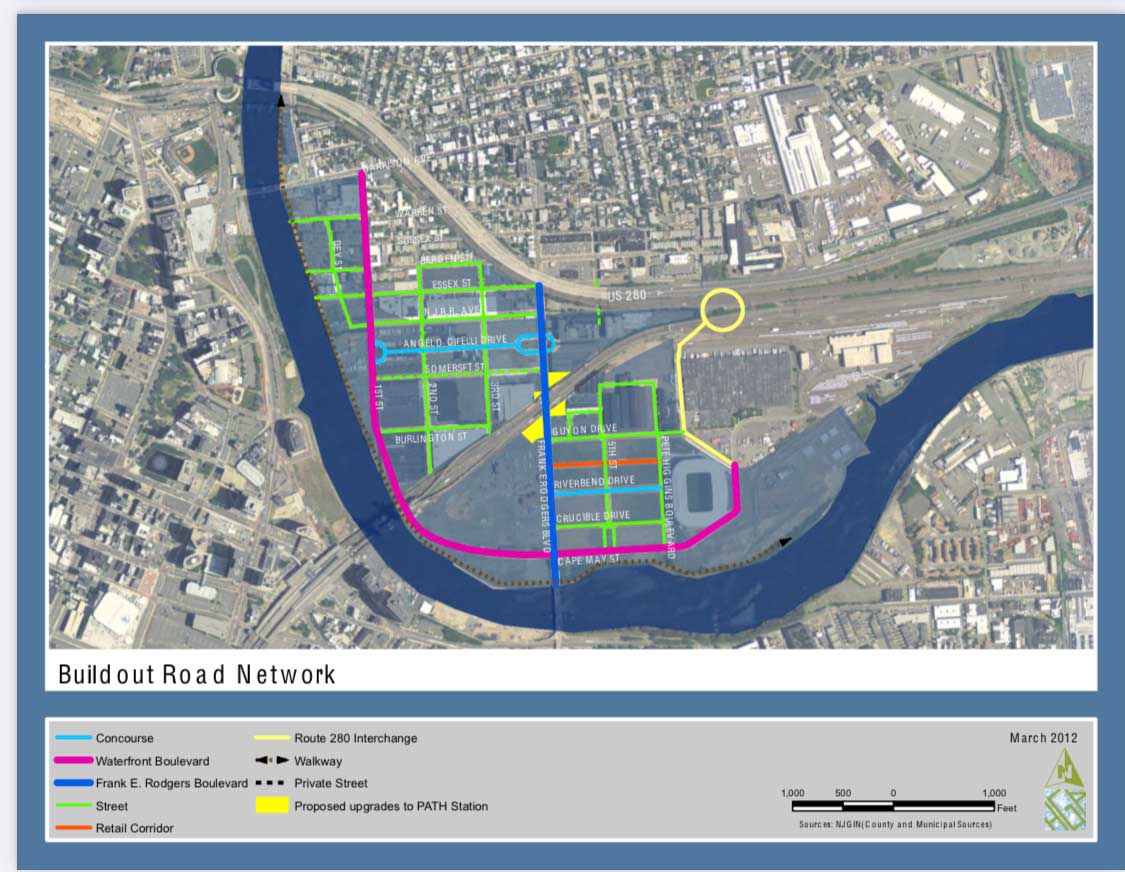 "Certain areas are still being developed," said Councilwoman Ellen Mendoza. "We want to make sure that work is taken care of before we start working on other things — and that includes dealing with the flow of traffic."
Meanwhile, the municipal government is focusing on ways to make the neighborhood more walkable. The town council passed a resolution last summer purchasing the land along the waterfront near Block D that will soon become a riverside park with a soccer field and dog park. This way, local residents no longer have to drive to West Hudson Park or Branch Brook Park for open space. The town is also fleshing out plans to build more bike lanes in town that could further alleviate traffic, Mendoza said.
"We want our residents to stay in town instead of going elsewhere," Mendoza said.
Most of the major infrastructure fixes remain further down the road, but many residents seem willing to overlook the short-term growing pains for their current quality of life and the convenience of a new PATH station with rush-hour trains every three minutes.
"I really do like it here and I was hoping it would be a bit more developed by now, but the pandemic has definitely slowed progress," said Sean Arnell, who runs a media agency in Manhattan and a popular Instagram page. "Hopefully that changes shortly."