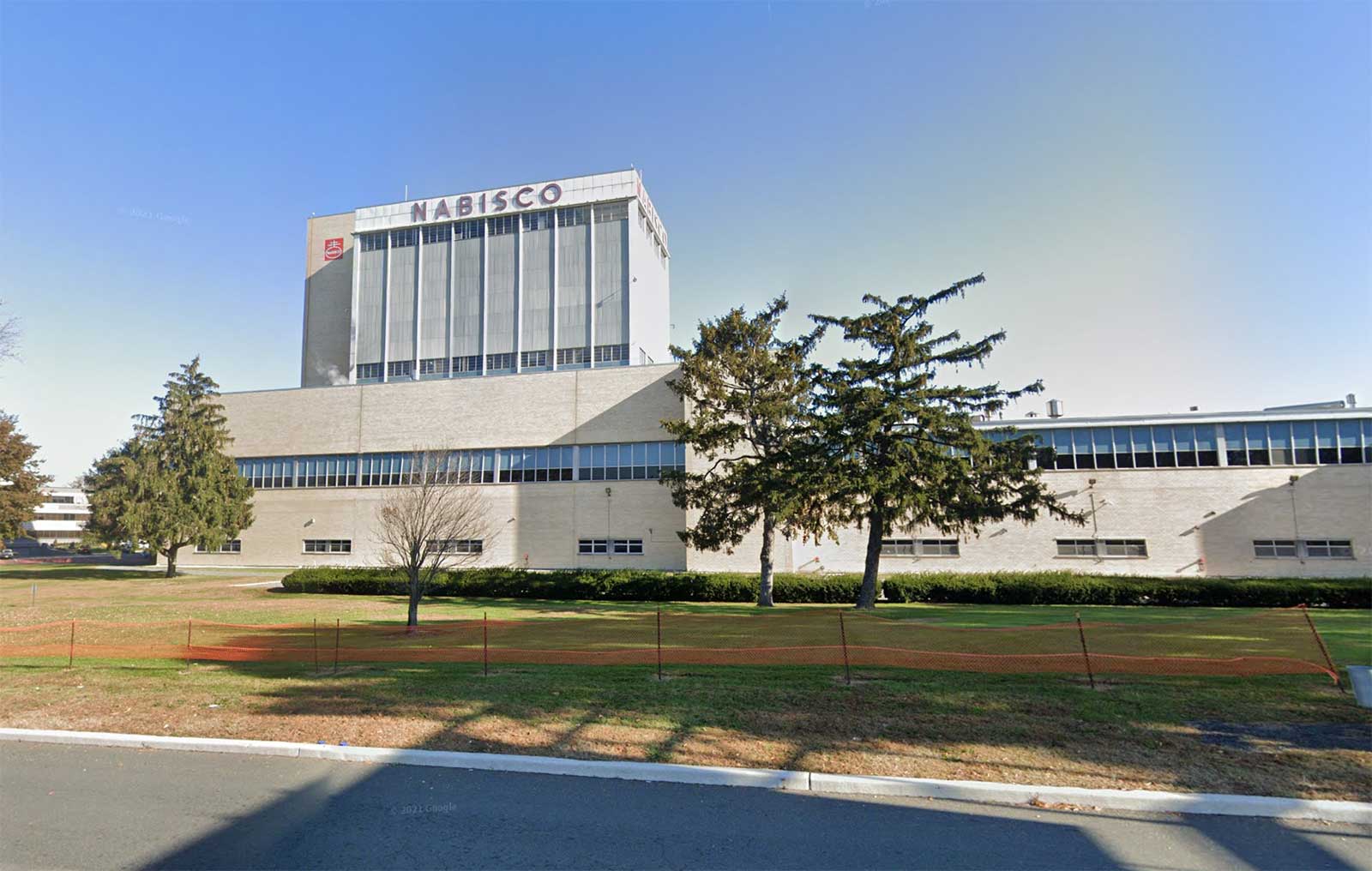 A Bergen County icon that has dotted the landscape of Fair Lawn for decades will be standing just a little bit longer as the implosion of a shuttered Nabisco cookie facility has been postponed.
A nearly 40-acre property that sits along Route 208, the former home of Nabisco still boasts the red lettering that has become a local landmark. Initially opened in 1958, the factory pumped out treats like Oreos, Lorna Doones, and Ritz Crackers for over half a century.
Mondelez International announced back in 2021 that they were closing their Nabisco plant in Fair Lawn for good along with another factory in Atlanta, Georgia. Greek Development purchased the land later that year for $146.5 million and had planned a Las Vegas-style implosion that was canceled this month.
"At this time Greek Development has decided to postpone the implosion of the Nabisco Tower due to delays in ongoing efforts with local and state agencies to fulfill all regulatory requirements and make all necessary pre-implosion arrangements," the company said in a statement. "Ownership's priority is to ensure the safety of its workers and the surrounding community and will continue transparency with the public as it works to revise the proposed schedule."
The Real Deal reported that the former site of the factory is slated to house a 644,000-square-foot warehouse and Class-A distribution facility. The development is slated to include 10,000 square feet of office space and 256 parking spaces.
In the short term, Greek Development has not announced a new date for when the final goodbye to Nabisco's factory might take place. But the company is assuring residents that they will be notified at least two weeks before the implosion is rescheduled.