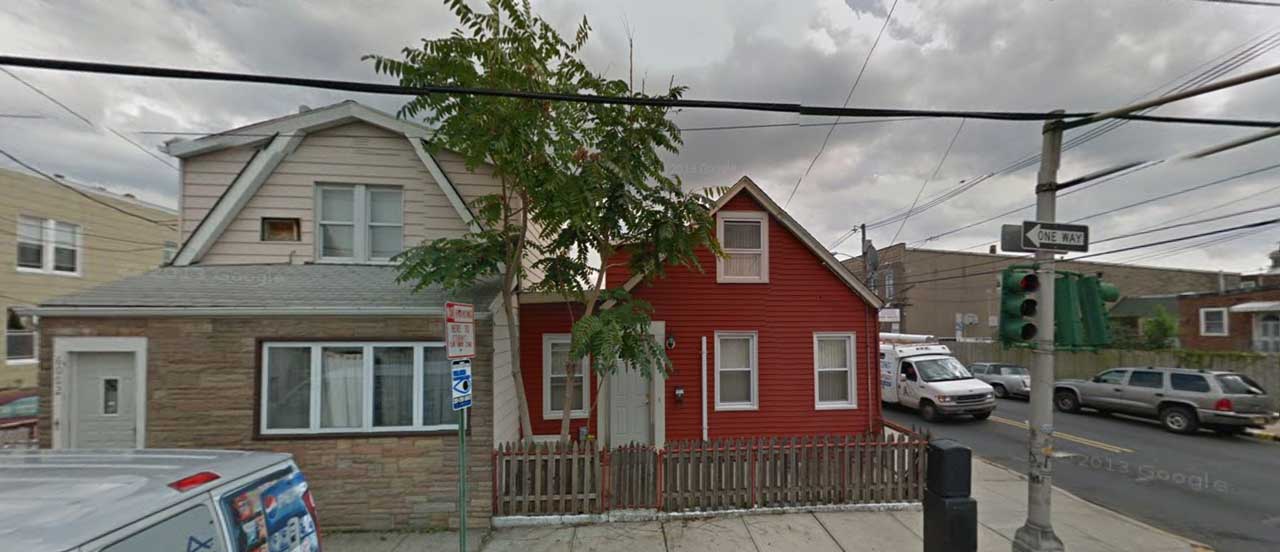 Like neighboring Guttenberg and Union City, West New York is already among the most densely populated towns in the world. Over 50,000 people live in this community where the land area consists of just a little over one square mile. However, despite being a crowded municipality, West New York is continuing to attract development and new residents, in part because of its location. Many proposals for new residential buildings within town limits in recent years have been for lots near Bergenline Avenue, Hudson Avenue, and Port Imperial Boulevard, but a new application seeks to bring a new development to the western side of West New York.
Currently, two small single-family houses stand at 6000-6002 Jefferson Street at the corner of 60th Street. However, these homes might not occupy these properties for much longer if a proposal by Moonachie, Bergen County-based 6000-6002 Jefferson Street, LLC is approved. The company is seeking to construct a five-story multifamily building on the premises, according to a legal notice from Alonso & Navarrete of North Bergen, and is seeking Preliminary and Final Site Plan approval with variances such as lot coverage, density, and lot area in order to move forward. This all-residential development would include 14 units, with one parking space provided for each of the apartments.
This is not the first time that a multifamily development has been proposed for the site. Town records show that in 2007, a nine-unit building was approved for the tracts, and in 2011, a six-unit project was granted approval.
Although other parts of West New York tend to have more buildings of the kind that is now being proposed for the corner of 60th and Jefferson, this neighborhood largely consists of one-family and two-family homes that are one, two, or three stories tall. However, just a few blocks south, several four and five-story buildings were recently built as part of the Jaclyn Heights at West New York community.
In addition to the 6000-6002 Jefferson Street proposal, an LLC registered out of the same Moonachie address as this developer is also responsible for the proposed 16-unit development at the site of a garage across town. Both applications were scheduled to be heard during the West New York Zoning Board of Adjustment meeting on February 15th.