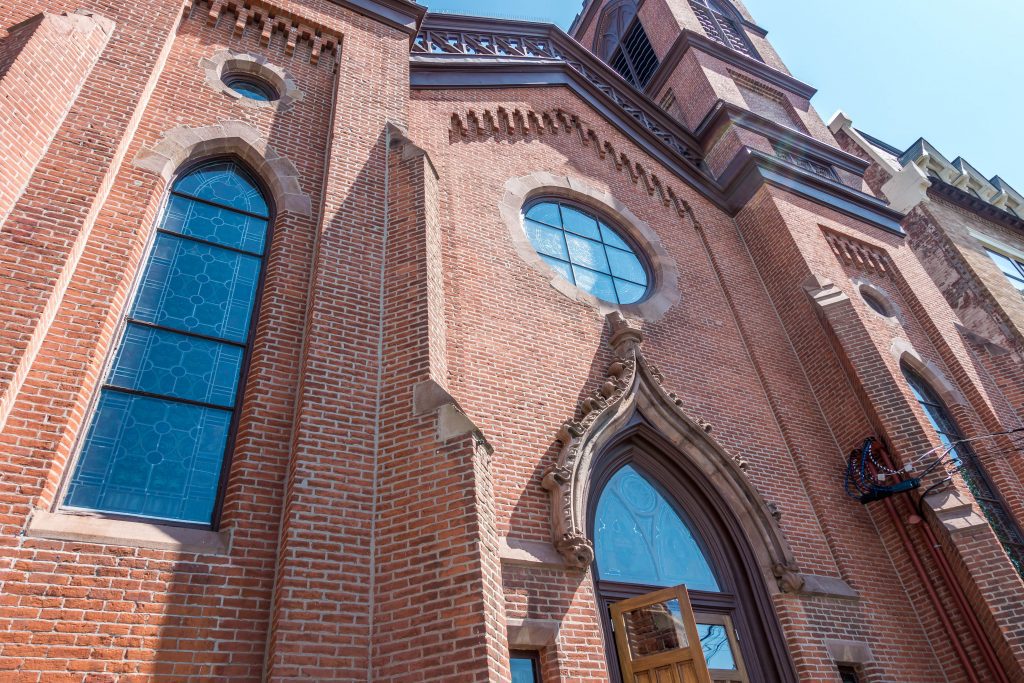 As the downtown Jersey City property market gets hotter, we're seeing more and more unique projects popping up. One of which is the renovation and repurposing of the St. Boniface Church at 260 1st Street. Realtor and downtown specialist, Josie LoPiccolo was kind enough to give us a tour of this architectural gem.
Originally founded in 1863 by German immigrants, the house of worship served that purpose for over a century before it was vacated by the Archdiocese of Newark. The structure has now been given a new life by developer Ben LoPiccolo Development Group (BLDG) who saw its potential as a residential condo conversion.
In an effort to maintain the character and integrity of the church, BLDG hired LWDMR Architects whose other projects include Dixon Mills, 140 Bay Street and many others. BLDG opted to keep the majority of the structure in tact, honoring the craftsmen whom spent decades constructing the church.
The units feature 12-24 feet ceilings with preserved and original hand-carved columns and dramatic archways in every room. The floors are rather spectacular too, done using reclaimed wide plank boards of alternating widths and colors – most of the solid oak and pine floors are original from the church.
Stained glass windows hand-crafted in 1891 from Innsbruck, Austria, can be seen in both common areas and individual units. Many units also feature hand carved gold painted ornamental bosses. The two front bell towers now function as private stairwells for the upper units. Each of which houses stained glass and exposed brick.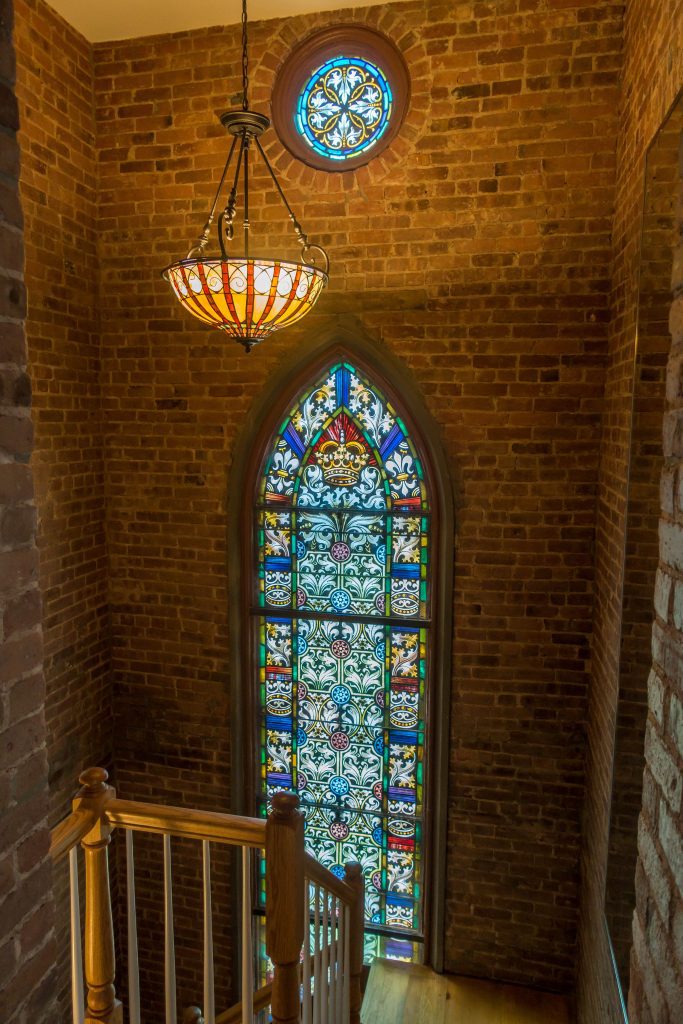 Only one unit remains available, an upper duplex with 3 bedrooms, 2 bathrooms and an enormous 300 square foot loft space. The historic architectural features are juxtaposed with a more modern design in the kitchen and bathrooms. Finishes include Carrera marble in the bathrooms, clean shaker white cabinetry, granite countertops and a striking arabesque tile backsplash in the kitchen.
At 1786 square feet and very well priced just under $1 million, this last unit won't be around for long.
Like Jersey City itself, Boniface Lofts blends the old and new seamlessly, offering a nice break from the luxury high-rises of downtown. It's truly a one-of-a-kind property in a one-of-a-kind city.
[Best_Wordpress_Gallery id="61″ gal_title="Boniface"]
Unit #2A [StreetEasy]
$998,000
Offered by:
Larry Buntin
Prime Real Estate Group
214.336.4263
A special thank you to:
Josie LoPiccolo
Weichert Realtors
954.822.0130