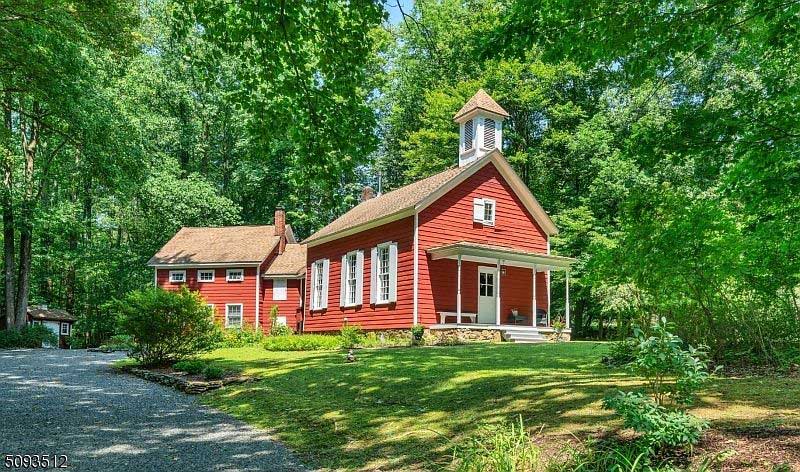 This nationally- and state-registered historic home offers residents a well-maintained touch of yesteryear at a bargain price.
Built in 1860, the schoolhouse has been renovated and remodeled to provide residents with an open concept kitchen/family room and modern amenities while retaining the traditional wooden look in other living areas.
The exterior of the schoolhouse features red wood siding with white window frames and doors and an asphalt shingle roof, while the interior's historic details include a pot-bellied coal stove and original chalkboards.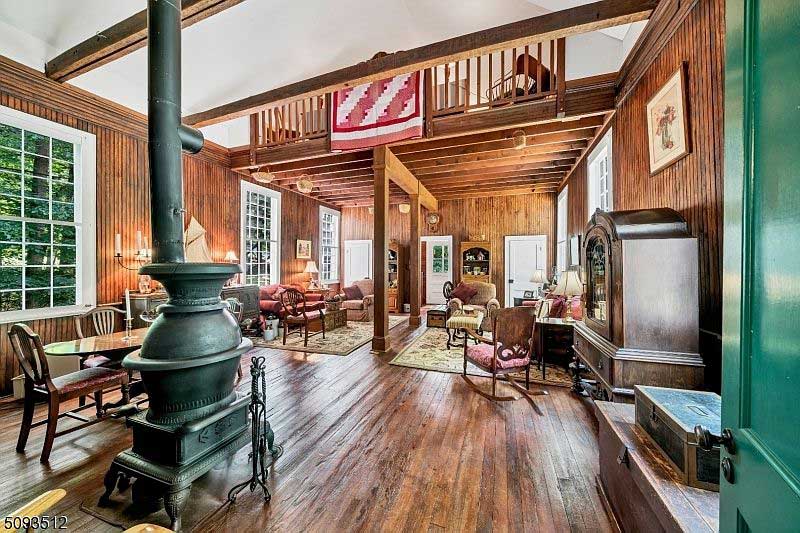 With hardwood floors and exposed beams, the schoolhouse oozes cozy charm.
There are three bedrooms and two-and-a-half bathrooms (two full, one half) with the first level primary suite featuring an updated full bathroom with stall shower. The second level contains a full bathroom with tub shower.
The open concept kitchen features an island with sink and dishwasher, breakfast bar, wooden cabinetry, electric stove and oven, and a pantry.
The open living area has exposed brick and high ceilings with plenty of light.
A mixture of tile, carpet, and wooden flooring throughout the residence offers modern style tastefully blended with glimpses of the past.
There is a freestanding wood fire for warmth, along with baseboard heat.
Residents will enjoy a screened-in porch, as well as a paved outdoor area.
The schoolhouse is situated on almost an acre of land with a matching storage shed and room for six parking spaces.
The property, located at 186 Flocktown Road in Long Valley, New Jersey, is listed for $450,000.
Listing: 186 Flocktown Road [Zillow]