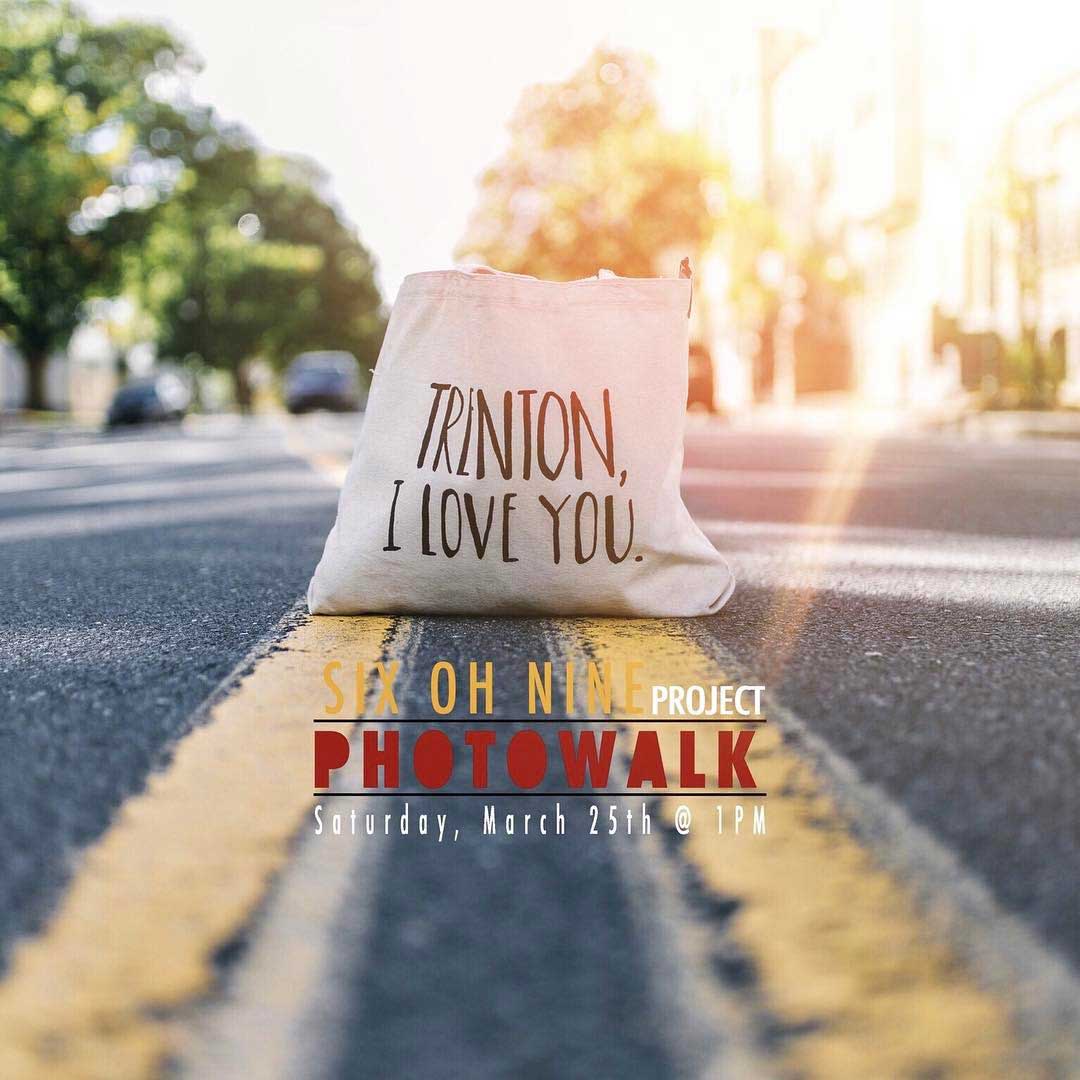 When you think of Trenton, what comes to mind? A local foundation is launching a campaign dedicated to highlighting Trenton residents who, despite being changemakers in their community, are often not recognized for their contributions.
The I Am Trenton Community Foundation (IAT), which was founded a decade ago, is leading a movement to raise awareness among residents of Trenton and the region as a whole of the work that some of their fellow Trentonians are doing to make the state capital an even better place, according to Iana Dikidjieva, an IAT trustee who told Jersey Digs that the foundation's philosophy is "for Trenton, by Trenton, forever."
"I've lived in a lot of places and Trenton is special to me in that I've not really encountered another place where so many people work tirelessly to make some portion of their city better," said Dikidjieva. "Whether they're running some kind of program, or they're running a civic association, or they're organizing block cleanups, or they're calling the City and going to every City Council meeting to address issues in their neighborhood, or whatever it is, there's just a huge level of engagement that I see every day where ordinary Trentonians are working to make the city better."
One resident working to make a difference in Trenton is Carlos Salinas, a graduating senior at Daylight/Twilight High School.
"I like to help other people and I try to do the best for my community and for other communities," said Salinas, who founded an organization last year called Latinos Global to spread awareness of community and school district resources, such as Casa Cultura, to students and parents.
Salinas told Jersey Digs that he is working to expand his organization to other schools in Trenton, and recently met with the Superintendent.
"To live here is hard, but not impossible, and we can work together and we can try to do the best for this country," he explained.
S. Bola Okoya, a Trenton-based photographer and artist, co-founded an initiative for local artists with Albert Matlock, III called the Six Oh Nine Project, named for the region's area code. Okoya hopes that the project will continue to create opportunities for young artists and will bring local residents together.
"We took the things that we both love to do outside of our 9-5's and created this as an outlet for ourselves to do something positive for the city and also to give people who wouldn't normally get the opportunity to showcase the work the opportunity and platform to do so," Okoya told Jersey Digs.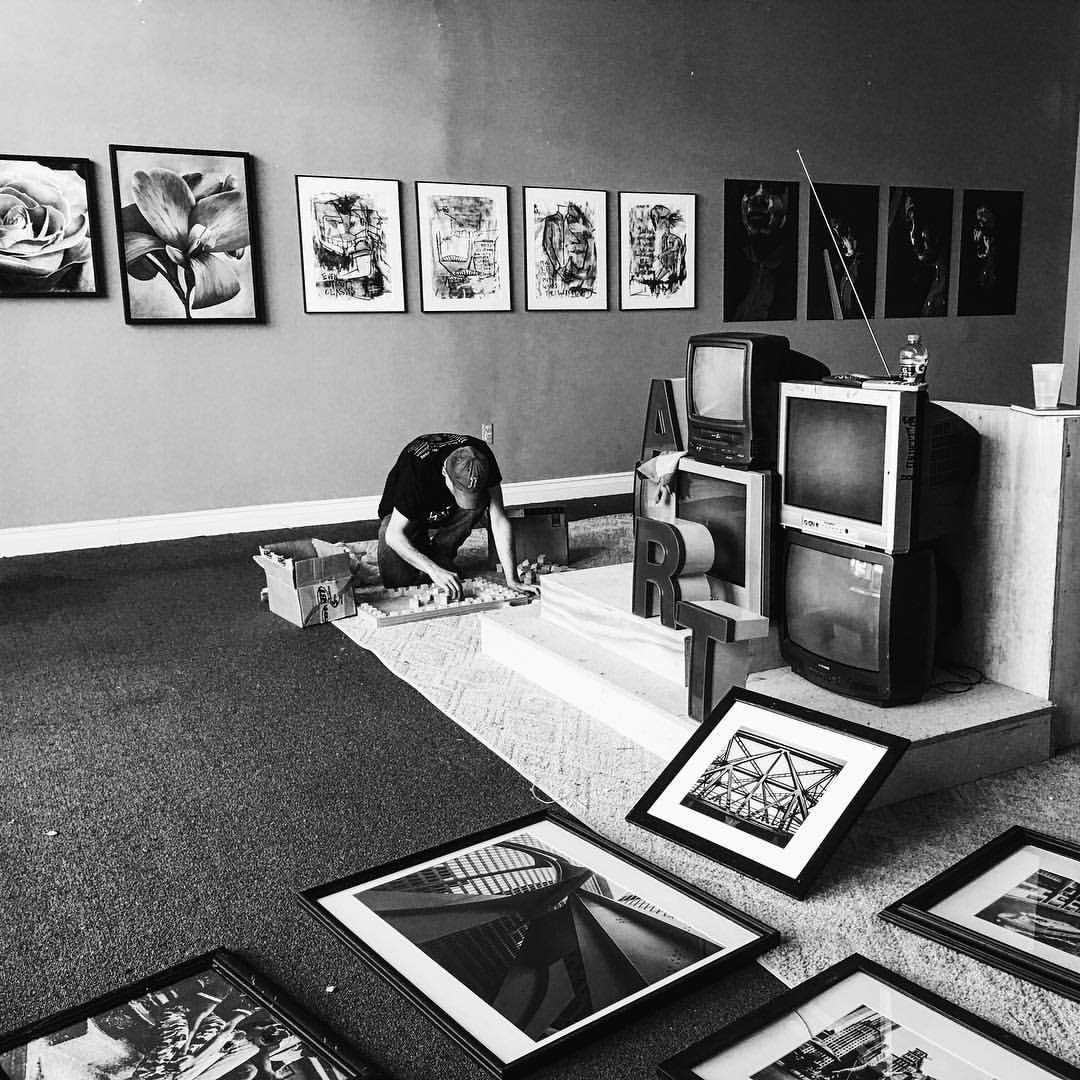 In order to spotlight the work of residents like Salinas and Okoya, for the first time since 2008, IAT, with the assistance of Janssen and Investors Bank, has posted billboards across Trenton, as well as in the New Jersey suburbs of Hamilton and Ewing and the Pennsylvania borough of Morrisville, as part of the Positive Images Campaign. Each billboard features an image of one of Trenton's "unsung heroes," according to Dikidjieva, as well as #IAmTrenton to encourage people to get involved and post images of themselves or their friends striving to make their neighborhood even better.
For example, Algernon Ward, who retired recently from his role as a Research Scientist with the New Jersey Department of Health and has been a Revolutionary War, Civil War, and World War I reenactor for the last 15 years, can be seen on his billboard along Route 129 firing a rifle.
"1/5 of the colonial army were people of color," Ward told Jersey Digs. "A lot of people are surprised to hear that and that's why I do this, to make sure people are aware that African-Americans participated from the very beginning of this country, all the way up to modern times."
In order to inform residents of Trenton's Revolutionary War history, Ward regularly participates with the 6th Regiment U.S. Colored Troops Reenactors and the First Rhode Island Regiment in parades, library events, and school events, as well as the reenactments of the Battle of Trenton and George Washington's Delaware River crossing.
"I'm walking in the shoes of some very proud men and telling a story that needs to be told," he explained, adding that "I often see pride on the faces of African-Americans when they look up and see us coming."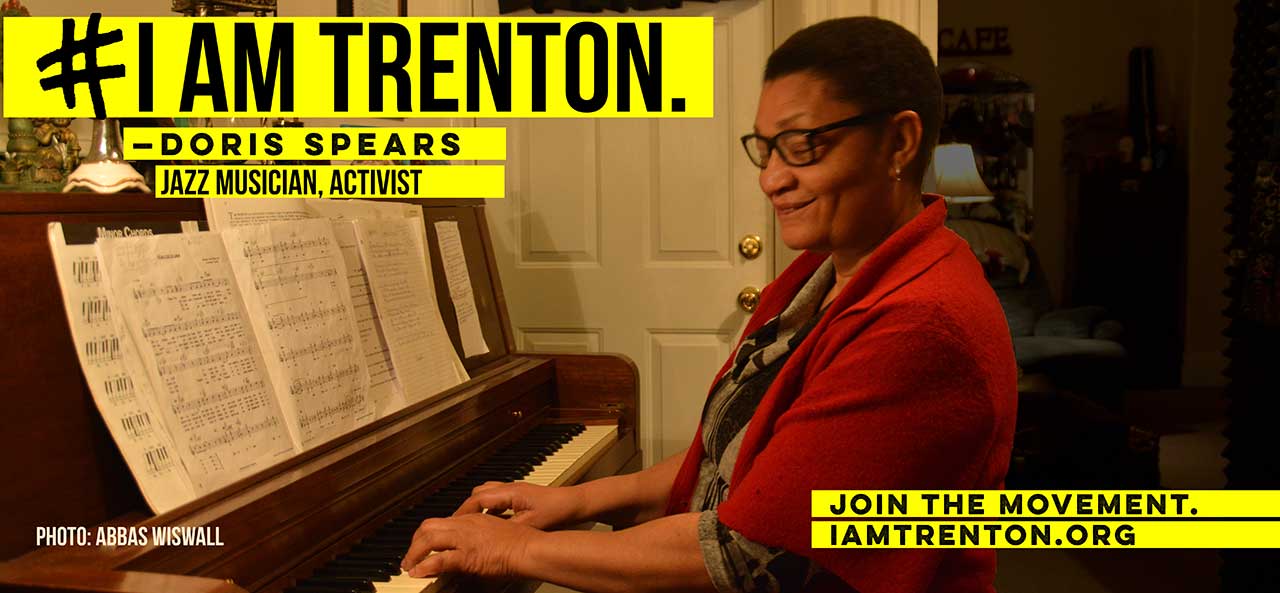 Another city resident, Doris Spears, a Jazz and Blues musician who is originally from the Midwest, can be seen playing the piano in her billboard.
"I am overjoyed, and I think that's putting it mildly, to be part of a campaign of this type," Spears told Jersey Digs.
She is in the process of developing a reading and repertory club for young residents of city because of her passion for books.
"When you can't travel, they [books] are windows through which we can see many types of interesting things that help to strengthen us and equip us better to go out into the world with other people, so I'm hoping that will be one of my gifts to the community and the youth of Trenton," Spears explained.
Most of the billboards will remain up until the beginning of July, and IAT will be hosting a launch event that will be open to the public on Saturday, June 10th at 7:30pm at the Candlelight Lounge in Trenton.
"Trenton is so much more than people think it is," said Dikidjieva. "All of New Jersey deserves an awesome state capital, so it is cool to let everyone know that there are great people and great things happening."