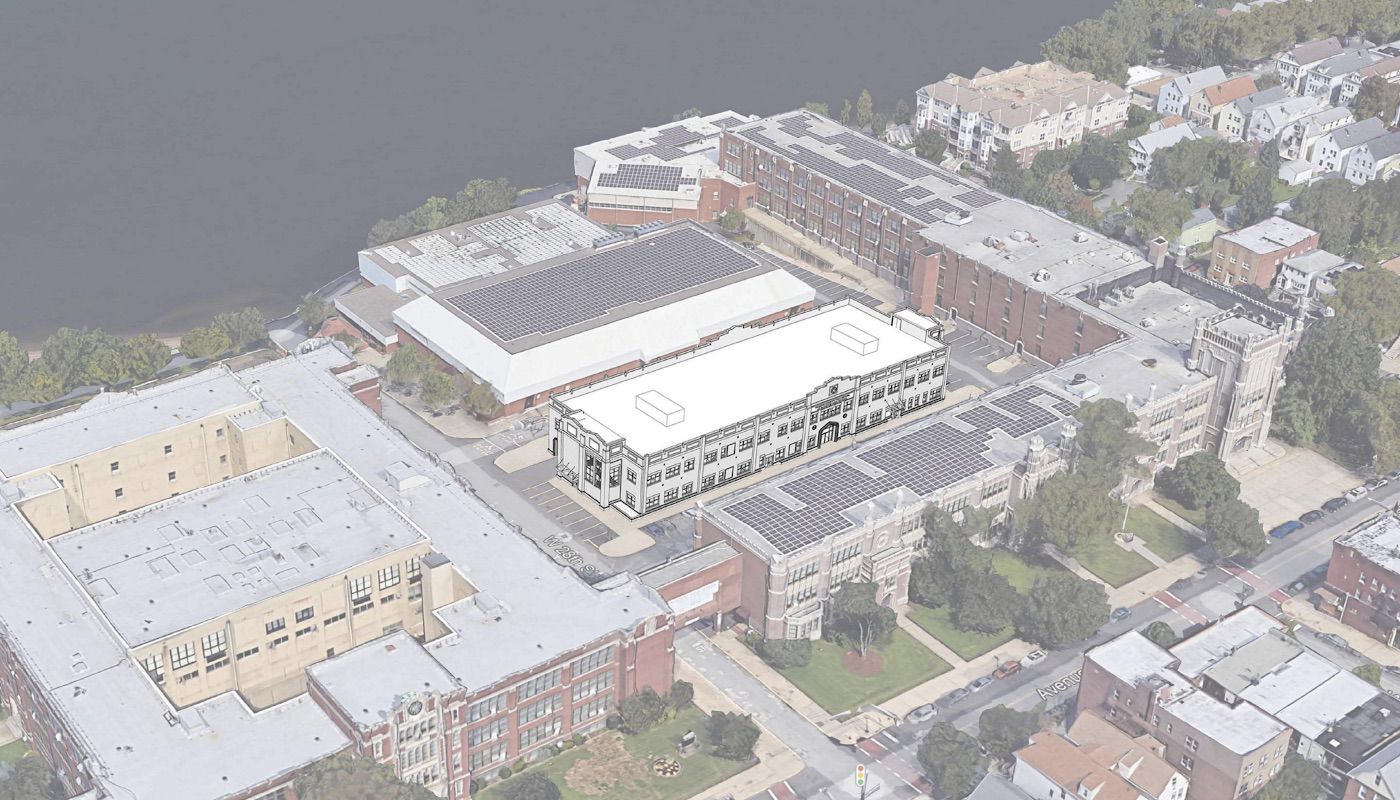 A new educational option is slated to hit the Peninsula City as early as next year as the campus of Bayonne High School will be adding a new county vocational facility to their complex.
Local and county officials held a groundbreaking ceremony earlier this month to mark the beginning of construction on a new two-story school building at 669 Avenue A. The future Hudson County Vocational School will be built on a site within Bayonne High School that is currently home to tennis courts.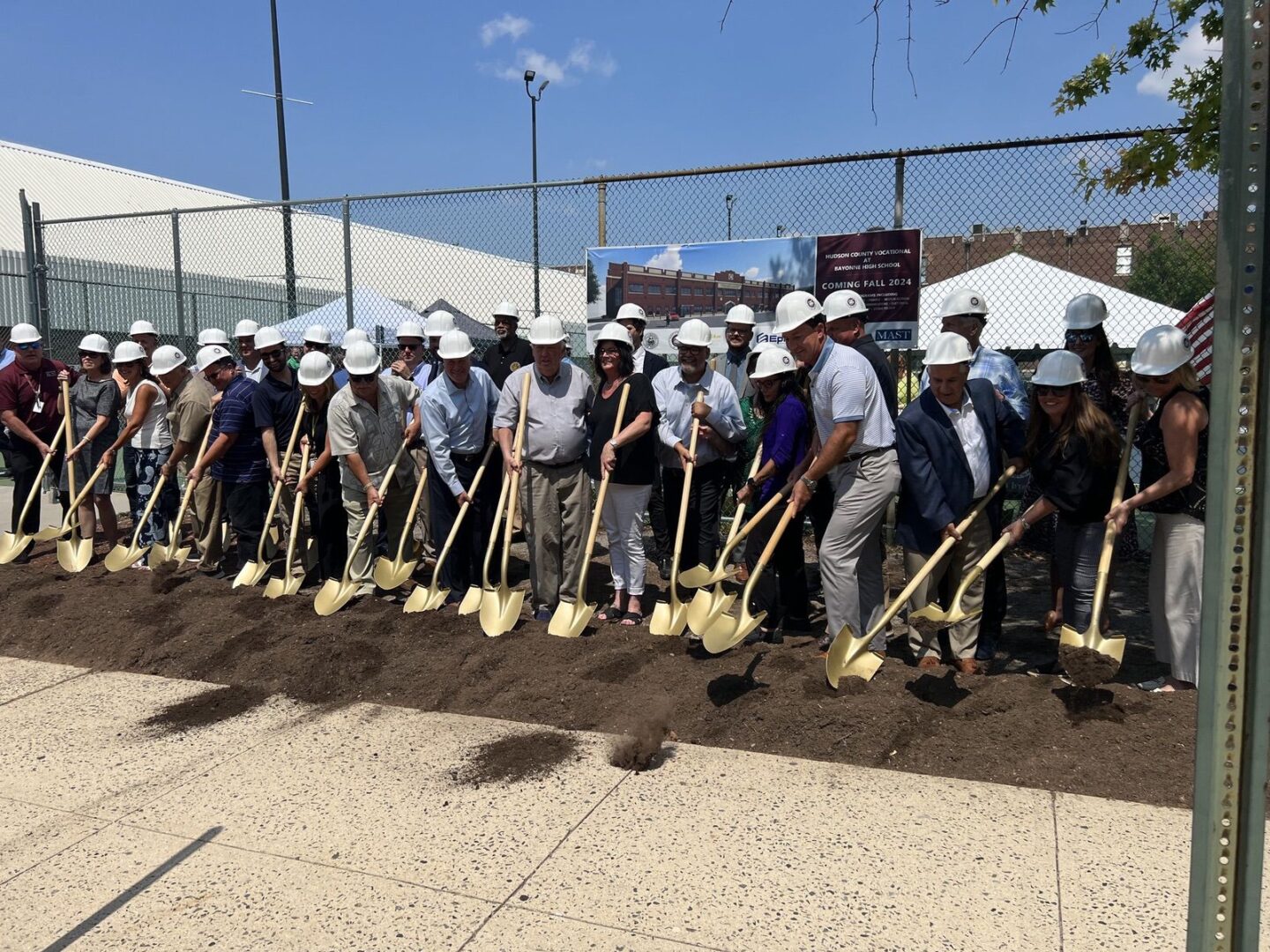 The new component was approved by Bayonne's planning board last year and will be part of the Hudson County Schools of Technology. The new high school will serve 400 students and provide career-focused programming consisting of mechanical, construction, finance, medical, clinical, criminal justice, digital communications, electrical, plumbing, carpentry and cosmetology courses.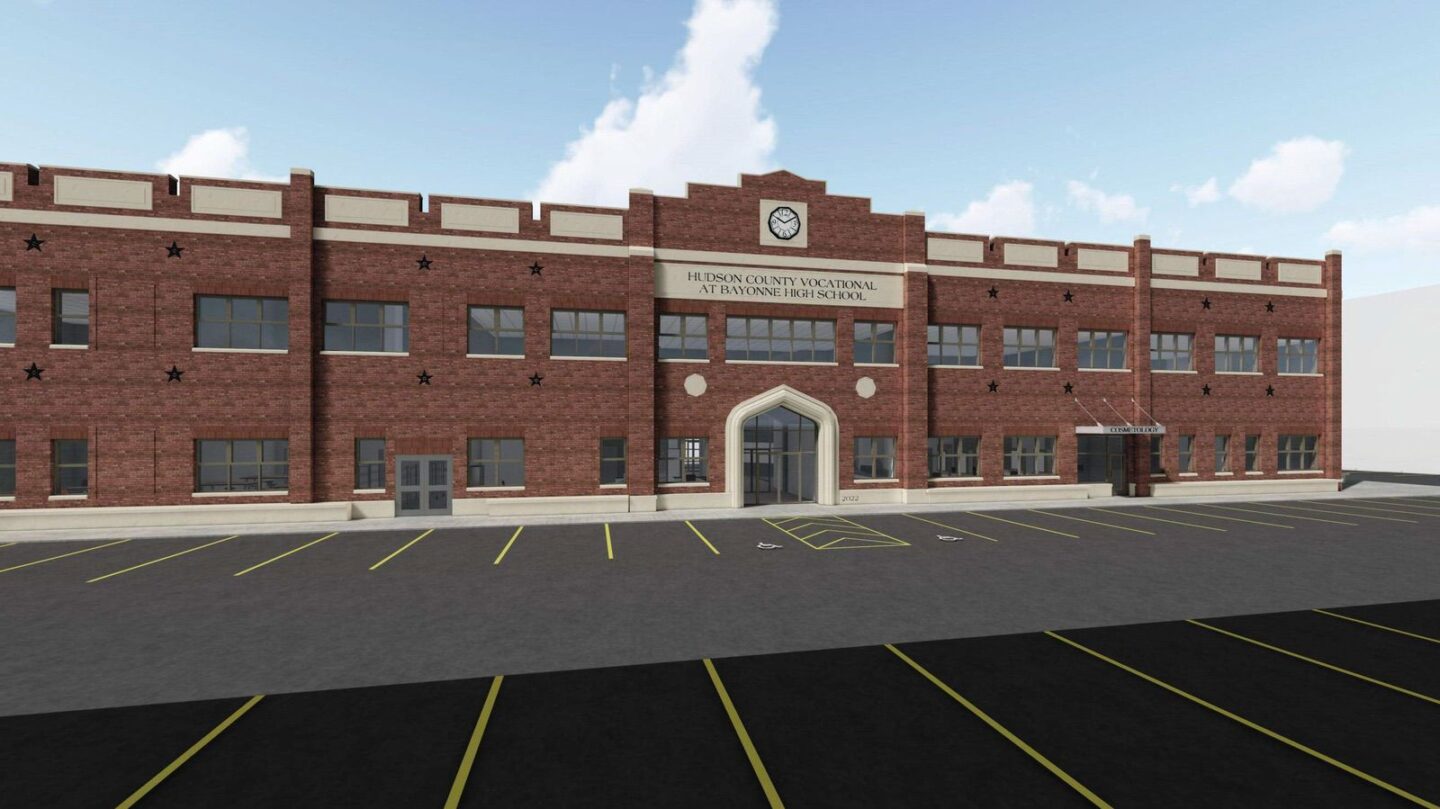 "We're proud to partner with the Bayonne Public School District on this exciting new project that will offer outstanding career-focused education to local students," said John Minella, HCST Board of Education President. "At HCST we have seen firsthand the incredible benefits to our students and broader community that vocational and career technical education can provide. The new Bayonne Vocational High School will undoubtedly expand educational and employment opportunities for students, and we are so excited to see the project underway."
Besides the vocational focus, the new facility will also offer core general education classes compliant with the New Jersey Core Curriculum Content Standards. The new building, designed by architect Ralph Walker, will be mostly concealed from street view as it was planned to be shorter than the existing Bayonne High School.
"As an educator myself, it gives me great pride to be able to continue making these kinds of critical investments in the future of Hudson County by providing our children with outstanding school facilities," said Hudson County Executive Tom DeGise. "This new vocational school will complement our other wonderful programs at the Hudson County Schools of Technology to help us continue to prepare our students for the colleges and careers of their choice and an opportunity to build a brighter future."
The project is being funded by a $9.93 million grant through New Jersey's "Securing Our Children's Future Bond Act," with additional funding being provided by Hudson County. The buildout of the school will reconfigure the campus parking a bit, adding 38 spaces and a loading dock.
Construction on the project is expected to take about 14 months and officials are hopeful the facility will open sometime in the fall of 2024.