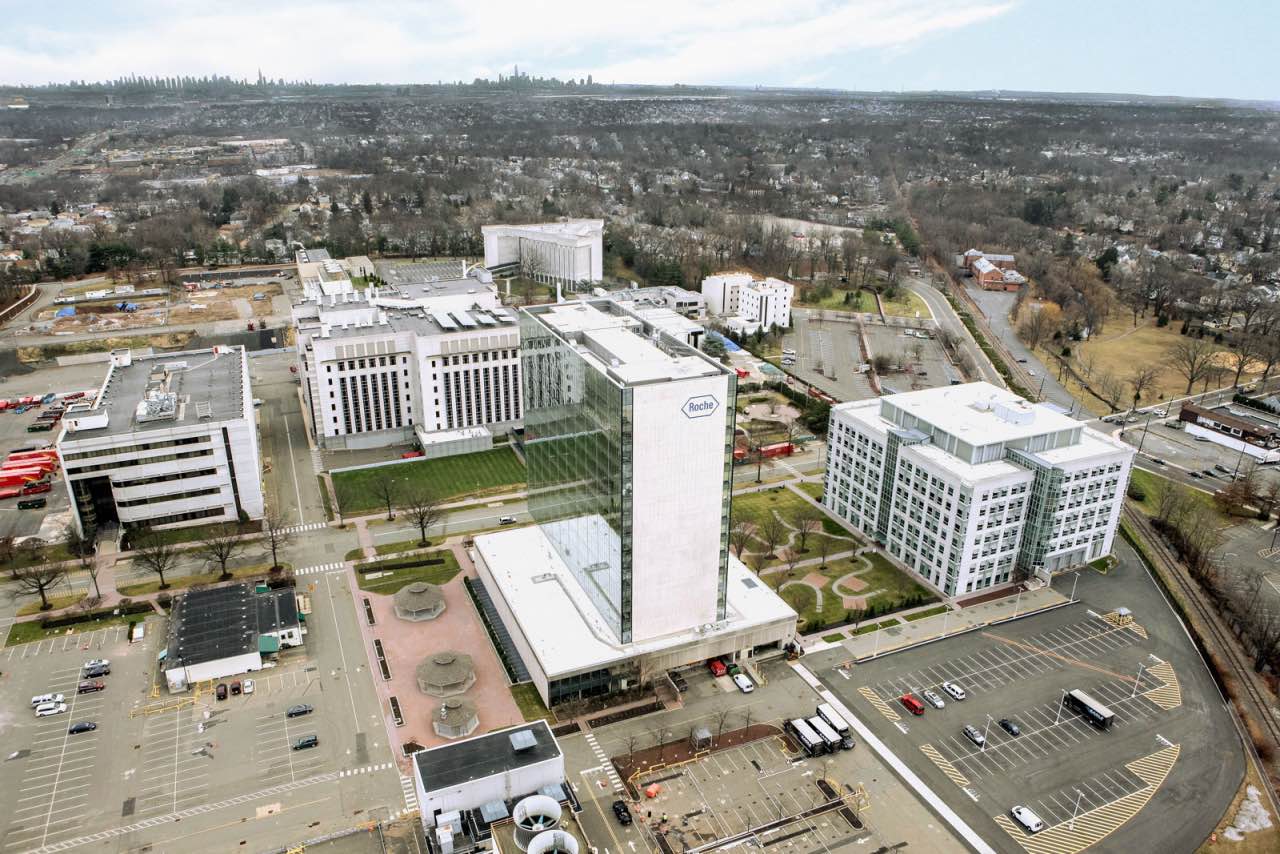 An 116-acre complex that, until 2013, was one of the largest employers in the Northern New Jersey suburbs, is in the process of undergoing several changes that will revitalize the property.
The former Hoffmann-La Roche pharmaceutical site, which is split between Nutley in Essex County and Clifton in Passaic County and includes several office buildings ranging from seven to 15 stories high, is being converted into a new complex called On3.
Named for Route 3, the state highway that passes along the northern edge of the property, when completed, it is set to include a 16-acre School of Medicine that will be developed by Seton Hall University (SHU) and Hackensack Meridian Health, as well as SHU's College of Nursing and School of Health and Medical Sciences, which will relocate from the university's main campus across Essex County in South Orange.
On3, which will largely be focused on life sciences, according to NorthJersey.com, will also include facilities used by multiple organizations, including a bio-fabrication company, though none have been revealed yet. Cushman & Wakefield is in the process of marketing the site to other potential occupants, according to Commercial Property Executive, and signs advertising the project have already been posted on the premises.
Hoffmann-La Roche, which is based in Switzerland, has downsized its New Jersey operations significantly in the 21st century. It moved to Nutley and Clifton over 85 years ago, where it established vitamin and cosmetic manufacturing, research, and office facilities, but the company ceased all operations at the site in 2013. According to The Star-Ledger, there were once around 10,000 people employed there, but that number dwindled over the decades to close to 1,000 by the time the facility closed.
In 2016, the entire property was sold to an affiliate of Bloomfield's Prism Capital Partners, though Hoffmann-La Roche "retains responsibility for the environmental cleanup of the site," according to the company. The site is located near several residential neighborhoods, shopping centers, and New Jersey Transit bus service to other suburbs, Manhattan, and Newark, and there are views of the New York City skyline from several buildings on the premises.