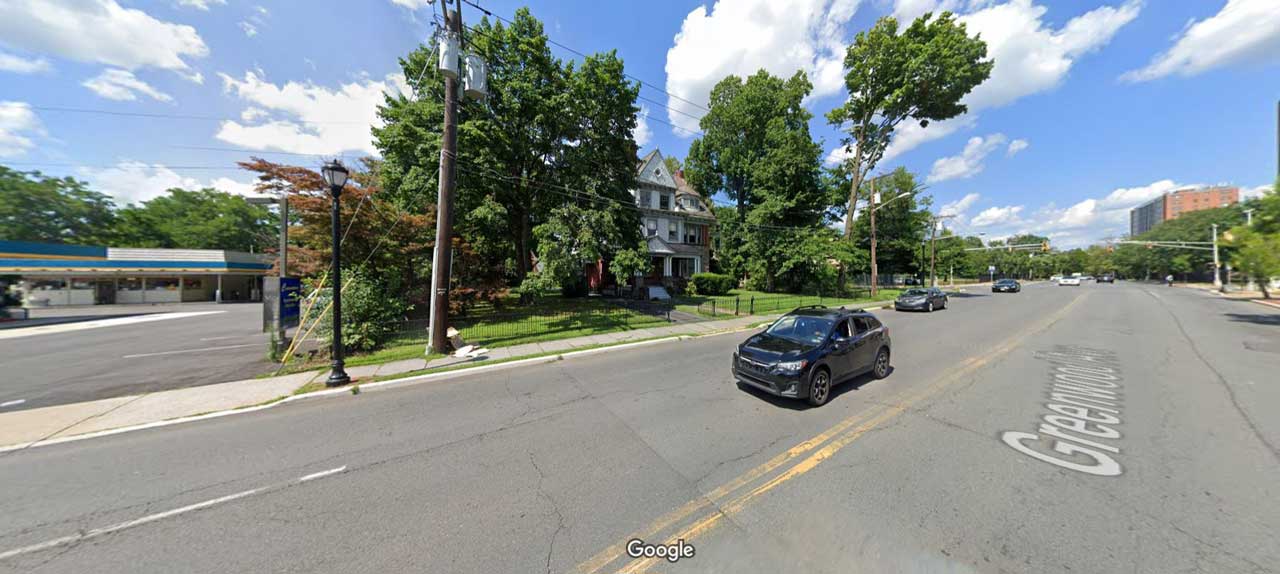 Two new five-story residential buildings could be coming to a block near the main transportation hub in New Jersey's capital city.
The Trenton Planning Board has received development applications involving two locations on Greenwood Avenue, one of which is adjacent to the Trenton Transit Center.
The site at 418 and 434 Greenwood Avenue is where Vista Center Development, LLC is looking to tear down a "vacant residential building" in order to construct a development with 104 residential units and 97 parking spaces, according to a public notice.
A few blocks to the east, a smaller development is envisioned for 632, 638, and 640 Greenwood Avenue near Monmouth Street. Ajax Holdings II, LLC wants to "demolish the existing, vacant residential building and site features" on these properties, which are located between the Wilbur section and Chambersburg, and develop 24 residential units and 29 parking spaces instead, a separate notice states.

The LLCs are seeking preliminary and final major site plan approval in order to proceed, according to the notices.
Unlike other busy corridors near train stations in New Jersey, Greenwood Avenue has seen few development proposals of this sort in recent years. The block, which is also known as Route 33, is home to the Greenwood Ave. Farmers Market and the Trent Center buildings.
It is not yet clear how the residential units in these proposed developments would be priced if the projects come to fruition, though more information is expected to be released when these applications are heard by the Trenton Planning Board. Public hearings have been scheduled during the board's virtual meeting on Thursday, July 22, at 6:00 p.m.
Note to readers: The dates that applications are scheduled to be heard by the Trenton Planning Board and other commissions are subject to change.