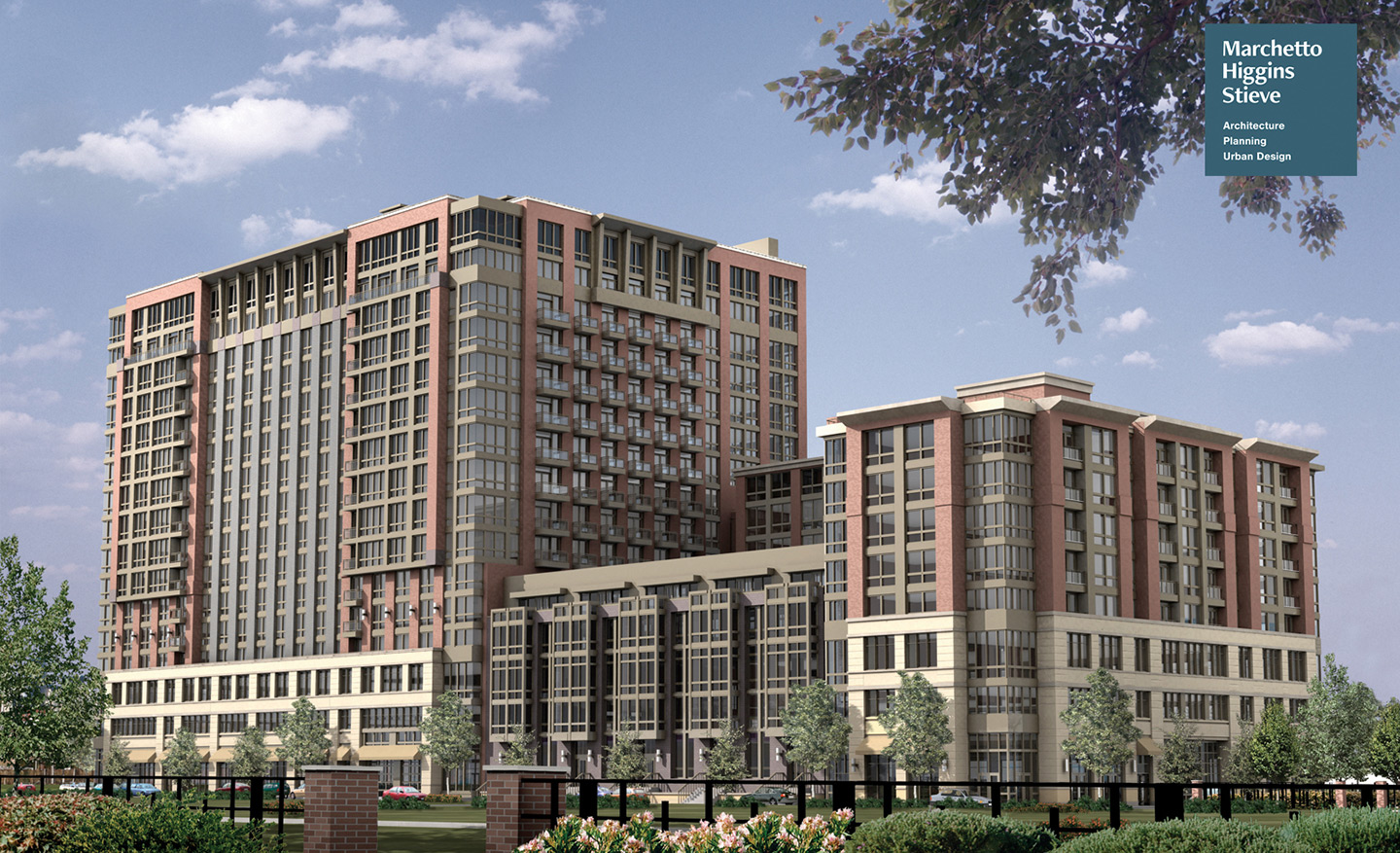 When financing for real estate projects dried up following the economic downturn in 2008, work on the second phase of Gulls Cove came to a sudden halt. Unlike other projects, whose phase two hadn't broken ground, this one was well underway. Site excavation and prep had been done and the foundation was in the process of going in. Then work stopped, and an unsightly stalled construction project suddenly became long term neighbors with 331 brand new condo owners.
This ended up causing years of tensions between the condo owners and the developer, who made claims that the second phase would be built immediately following the first. They owners felt the stalled site depressed the values of their new homes and harmed their quality of life.
Now it seems this saga is coming to an end. With $68 million in new capital, the developer Dean Geibel can finally put the crews back to work on the project, a nine-story, 107-unit adjoining building. The financing comes from Procida Funding and Advisors, a firms that specializes in financing development projects passed over by traditional bank funding. For years following the recession, and even still today, banks won't lend on condo projects in Jersey City which was the reason for the long delay.
Finishing this chapter will likely have a positive impact on all involved. Without the eyesore next door, Gulls Cove residents can expect a little boost to their condo values. Of phase two's 107 units, 30 have already been pre-sold, a possible indicator to the strength of Jersey City's new construction condo market. However you look at it, it's another step towards completing the Liberty Harbor neighborhood.
[gmap height="250px"]201 Marin Blvd, Jersey City, NJ 07302[/gmap]
201 Marin Blvd, Jersey City, NJ 07302